Vice President Kamala Harris is going to focus on what causes people to illegally cross into the United States, the White House said on Monday.
Harris is leading the effort to address the "root causes" of migration, "not the border," White House press secretary Jen Psaki told reporters in Washington.
"There is some confusion over that," she said.
Harris was tapped last week by President Joe Biden to lead the administration's efforts in dealing with a surge in illegal immigrants. Biden called her the "most qualified" person to handle the task, adding that she can speak for him without checking with him.
Psaki said there are no public updates on when Harris plans to travel to Central America.
"But since you gave me the opportunity, it's important to understand and know that she is focused on addressing root causes in the region. And so, travel, I would expect, would be there. The border and expediting processing at the border, opening shelters, ensuring we're moving kids out of Border Patrol facilities—that is really under the purview of the Department of Homeland Security and HHS. And they will all work together, but the vice president's focus is on the region, root causes, and engaging with governments directly," she told a reporter.
Biden said last week that Harris would help Mexico and Central American countries "in stemming the movement of so many folks, stemming the migration to our southern border."
He noted that he received a similar assignment when he was vice president from President Barack Obama.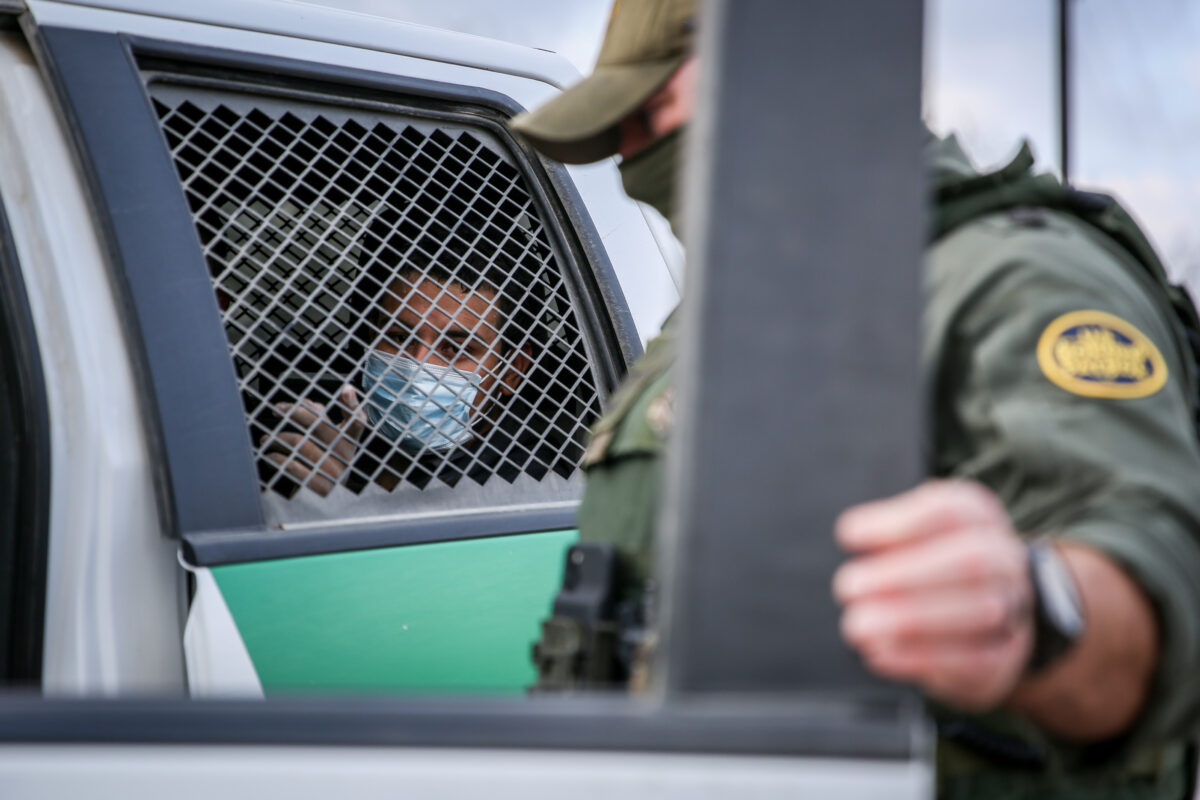 Back then, he said, he and others learned that people were leaving because of gang violence, cartels, and natural disasters.
"And so it's not like someone sits around a hand-hewn table somewhere in Guatemala and says, 'I've got a great idea: Let's sell everything we have, give the money to a coyote, have him take our kids or us to the border of America, take us across, leave us in the desert. We don't speak the language. Won't that be fun?' One of the ways we learned is that if you deal with the problems in [that] country, it benefits everyone. It benefits us, it benefits the people, and it grows the economies there," Biden said, adding that he is pushing Congress to send taxpayer money to those countries to help them stem migration from the source.
Harris said she looked forward to "engaging in diplomacy with government, with private sector, with civil society, and—and the leaders of each in El Salvador, Guatemala, and Honduras to strengthen democracy and the rule of law, and ensure shared prosperity in the region" and collaborating with Mexican authorities.
Symone Sanders, a spokesperson for Harris, told reporters last week that the vice president "is not doing the border."
"The president asked the vice president to take on the diplomatic effort, with Mexico and countries in the northern triangle to address the root causes of migration," she said. "There are many reasons that move these folks to make this dangerous journey."
Harris has no planned trips to the border in the near future.
The United States is facing a surge in illegal border crossings, after Biden rolled back a number of key Trump era rules such as one that kept asylum seekers waiting outside the country for their claims to be heard.
Stephen Miller, one of the previous administration's top immigration advisers, said on Twitter late Monday that the rollbacks amounted to "set[ting] everything on fire, producing utter humanitarian disaster."