A veteran Australian firefighter has been killed while tackling a blaze in Victoria's Alpine region, authorities have said.
Father of two Bill Slade was working as part of a task force to contain a fire in the Anglers Rest area near Omeo on Jan.11 when he was struck by a falling tree.
"Bill has been a long-serving member of Parks Victoria," Chris Hardman, chief fire officer at Forest Fire Management Victoria (FFMV), said. "This is a significant loss for the Forest Fire Management Victoria family and for the Victorian community as a whole."
Hardman said that "working on the fire ground in a forest environment is a dynamic, high-risk environment and it carries with it a significant risk," before praising the firefighters for their continued efforts.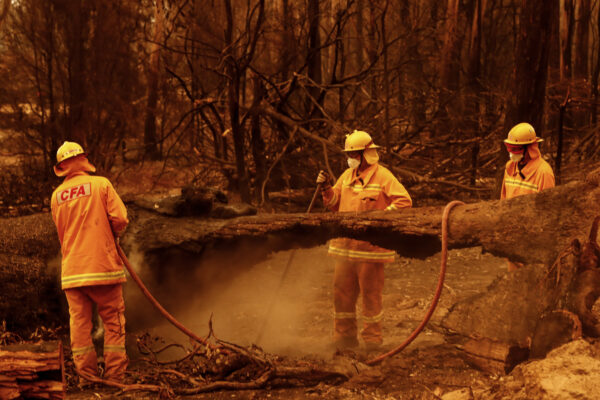 "It's been a really difficult and challenging experience for everybody, our forest firefighters, our men and women in green are out there day in and day out, working in our forests and endeavouring to protect our community and the environment they work in.
"We will continue to offer and provide all of the support necessary to Bill's family, his work colleagues and friends and this has been a particularly challenging and difficult period for all of the emergency services," he added.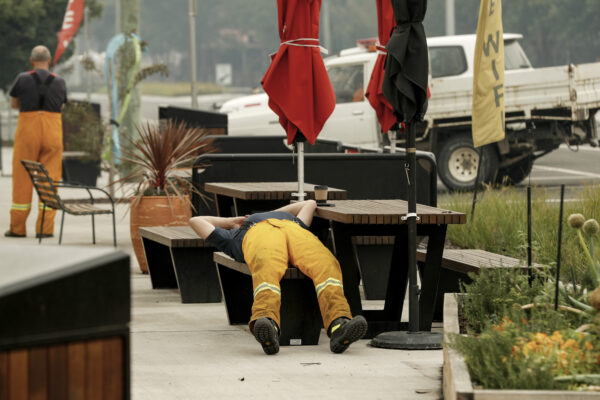 Police will investigate the death with the state's health and safety regulator and prepare a report for the coroner.
The 60-year-old from Wonthaggi is survived by his wife Carol, daughter Steph and son Ethan.
Parks Victoria CEO Matthew Jackson said that Slade was a "much loved colleague, friend, and member of the Wonthaggi" who will be "sorely missed by Parks Victoria."
"Bill contributed over 40 years to firefighting and caring for National Parks in South Gippsland, and I pay tribute to his incredible service in land management and fire management over many years—and acknowledge the profound loss many in the community will be feeling today and in coming days.
"We are committed to supporting our teams in South and East Gippsland at this difficult time and have arranged counselling and additional support to our team members who have been fighting fires and working in Incident Control Centres in East Gippsland over several weeks."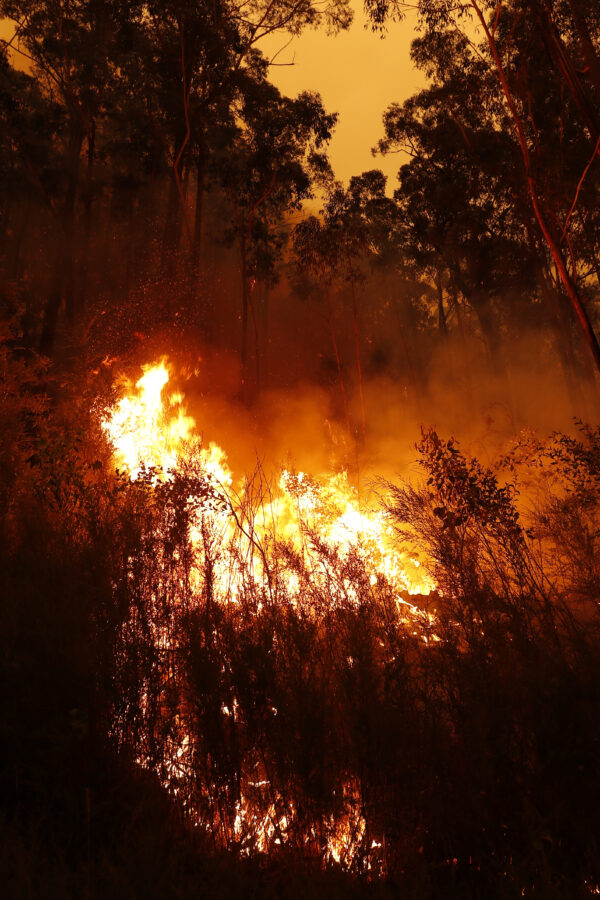 "Parks Victoria, as a partner in the firefighting efforts with Forest Fire Management Victoria, is committed to the safety of our team. We are doing everything we can to keep our teams safe during this unprecedented fire season," he added.
Slade's death takes the state's death toll to four this bushfire season after another Forest Fires Management worker, Mat Kavanagh, 43, died on duty when his vehicle crashed on the Goulburn Valley Highway on Jan. 3, local media reported.
Timber worker Mick Roberts from Buchan and 67-year-old great-grandfather Fred Becker were also killed in the fires that devastated East Gippsland on New Year's Day.
Numerous bush and grass fires have ravaged Australia in recent months, killing at least 27 people and destroying over 2,000 homes, while burning through an estimated 10.7 million hectares (25 million acres) of land—an area the size of South Korea.
On Jan. 9, the Australian Bureau of Meteorology (BOM) announced that the very strong positive Indian Ocean Dipole (IOD), which was a big driver behind the country's hot, dry conditions last year, has eased into a neutral phase, with monsoon rains now forecast to reach northern Australia.
BOM said the positive IOD had likely been responsible for the month-long delay in the onset of monsoon season in the north.
Likewise, a climate phenomenon called the Southern Annular Mode (SAM) is also shifting from a negative to neutral phase, which is expected to favour more humid conditions on the east coast.
However, BOM said that the hot climatic conditions sustained by both the climate drivers are likely to linger in the first quarter of 2020, with days "likely to be warmer than average, and night times also likely to be warmer than average."
According to BOM forecasts, there is most likely going to be a "continuation of that elevated risk of bushfire and heatwaves."
In terms of rainfall, BOM said there is a "neutral outlook" for most of Australia and "no strong indication either way of it being particularly wet or particularly dry."