CARACAS—Venezuelan security forces took up positions outside the office of the country's chief prosecutor on Saturday, a day after the government inaugurated a new legislative body that the prosecutor said was fraudulently elected.
Chief Prosecutor Luisa Ortega had asked a local court to halt the inauguration of the country's new 545-member constituent assembly, citing allegations that the government fudged the results of the vote that created it. The assembly was nonetheless installed on Friday despite opposition protests.
The new legislative body has no checks on its powers.
It could re-write the constitution, re-arrange state institutions and allow socialist President Nicolas Maduro to rule by decree. Assembly members had said they would fire Ortega the first chance they got. It took less than 24 hours from the assembly's inauguration for her offices to be cordoned off.
Ortega, in a tweet, asked the international community to denounce what she called "this arbitrary action".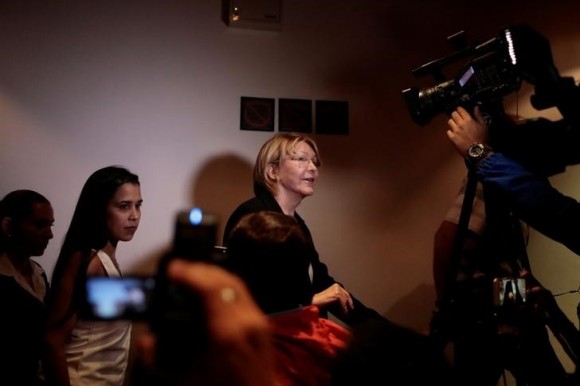 By Hugh Bronstein, Corina Pons and Girish Gupta