The girlfriend of Las Vegas gunman Stephen Paddock was added to a travel watch list as the FBI attempts to try to obtain information from her, law enforcement officials told ABC News.
Marilou Danley was designated a Transportation Security Administration selectee, which means that officials will be told if she attempts to board a flight out of the United States. That means that she will have to undergo additional screening and they will notify the relevant authorities if she attempts to leave on a commercial flight, ABC News reported.
Currently, officials believe that she had no role in the mass shooting, which left 58 people dead and hundreds more injured.
Her attorney, Matthew Lombard, said that she's cooperating with the authorities. Investigators think that she started off as his girlfriend to become more of a caretaker.
"I knew Stephen Paddock as a kind, caring, quiet man," Danley said in a statement, according to her attorney. "I loved him and hoped for a quiet future together with him."
Paddock purchased a plane ticket to the Philippines and wired tens of thousands of dollars to her.
"They were adorable," Paddock's younger brother, Eric Paddock, told reporters this week of their relationship, as Reuters reported. "He loved her. I mean he doted on her."
The brother was not surprised, then, by news reports that the wealthy retiree may have sent $100,000 to the Philippines to be collected by Danley.
Danley, 62, returned to the United States last week and was being interviewed by Federal Bureau of Investigation agents in Los Angeles. Authorities called her a "person of interest" at the time.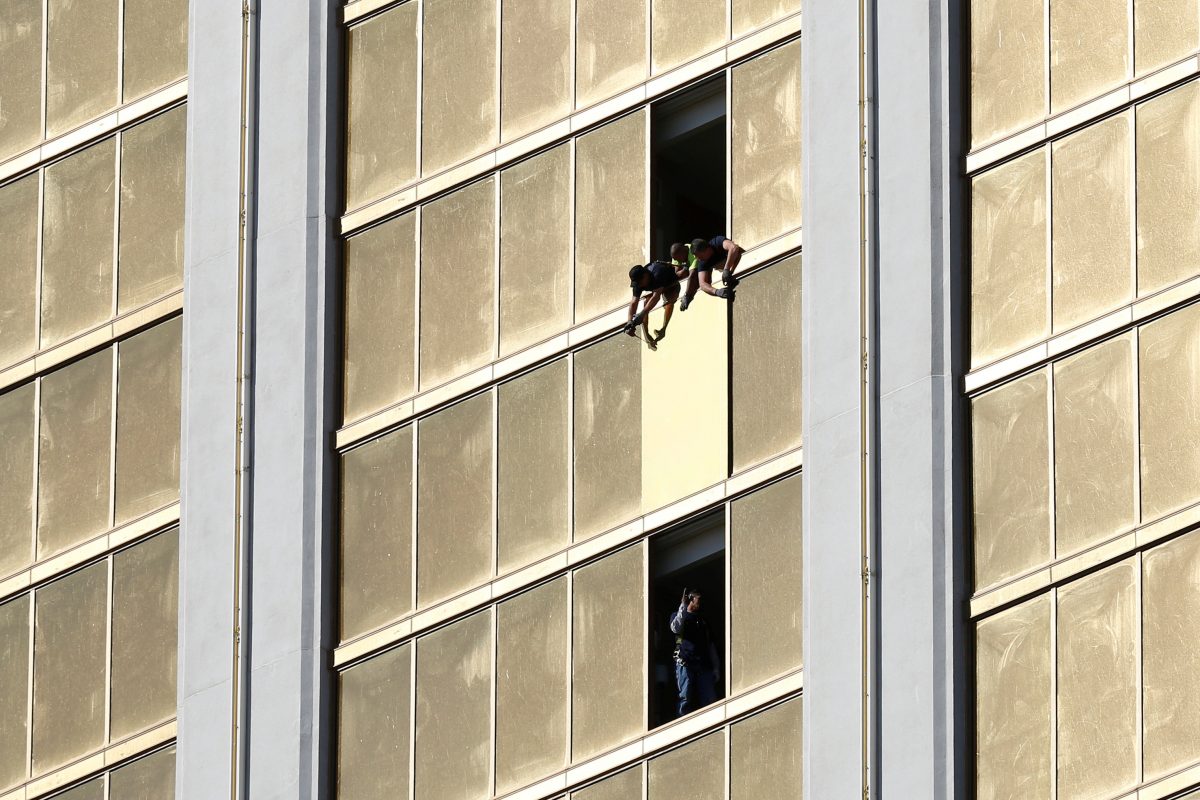 Eric Paddock also said Danley might not be able to give investigators any clues.
"Mary Lou (sic) is absolutely the closest person to Steve," the brother told Reuters in a series of text messages elaborating on their relationship. "My fear is that he manipulated around her, and she's not going to know any more than anyone else does."
The portrait emerging of her stands in stark contrast to that of Paddock.
While he had few friends and kept to himself, Danley is warm and outgoing, according to media interviews with family, neighbors, and friends.
Danley was born in the Philippines and moved to Australia where she married and became an Australian citizen, according to the Gold Coast Bulletin, an Australian newspaper.
She was married for more than 20 years to her second husband, Geary Danley, and the couple moved to Nevada when they retired, the New York Times reported.
A voicemail recording for Sheila Darcey, Marilou Danley's daughter, directed reporters to her mother's attorney.
"She is a good and gentle person, and I know she has to be devastated by what has happened," Dionne Waltrip, the Geary Danley's daughter and Marilou's former stepdaughter, told KHOG-TV in Arkansas.
Reuters contributed to this report.