HONG KONG—Pink stripy socks were all the fashion this weekend as the KPMG Women's Premiership Super Saturday came to Kings Park Rugby Pitch. The socks were part of a fund raising effort to increase Breast Cancer awareness and the teams did their part to promote the cause by running out with odd socks (one kit sock and one pink stripy sock). Despite the unusual attire it was business as usual as all 8 of the KPMG Women's Premiership teams played back to back matches prior to the mid-season Premiership / Premiership Development split.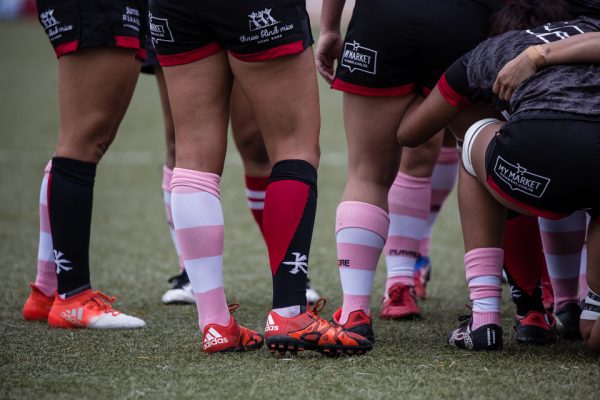 The first match of the day was between league newcomers Transact 24 Tai Po Dragons and Comvita City Sparkle. City were unable to find a way past the Dragons defence and were overpowered, suffering their 7th straight loss, as the Dragons won comfortably 32-3. Kowloon RFC recorded only their second win of the campaign with a comfortable victory over SCAA First Pacific CWB Phoenix. Phoenix were only able to grab one try as Kowloon powered to a 37-7 victory.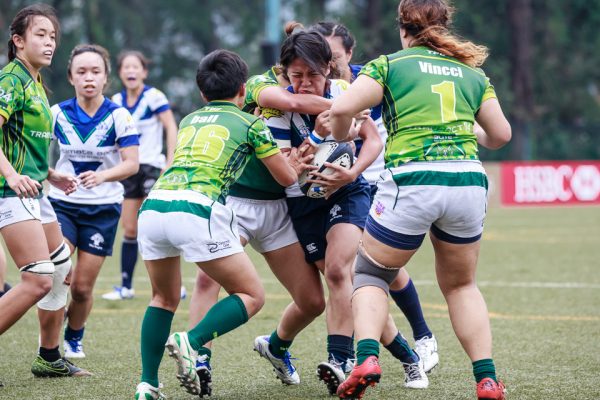 The closest of the four matches was Borelli Walsh USRC Tigers vs Natixis HKFC Ice. The game was dominated by Tigers No 13 Natasha Olson-Thorne who shrugged off Football Club's tackles to run in two quick trys (conversions unsuccessful) and was only stopped from securing a third (with a imperious 20 yard solo run) by the concerted efforts of three Ice players. Football Club did make a match of it in the second half with a try and conversion but the Tigers held on for a 10-7 victory that sees them climb into second place in the table above Gain Wu Falcons.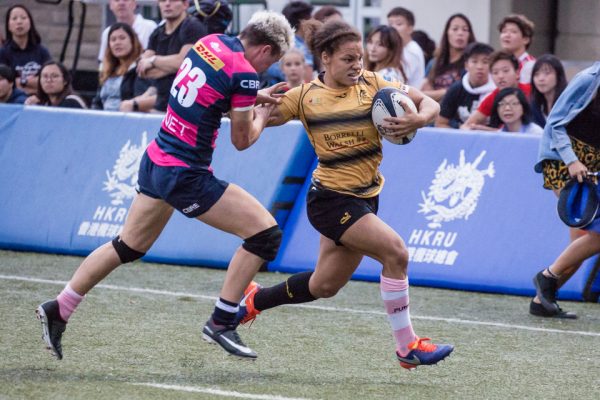 The big match of the day was undoubtedly the battle between first place Valley Black and their nearest rivals, the second placed ECO Gai Wu Falcons. For the first 20 minutes it appeared that Valley had a fight on their hands as Gai Wu kept them contained in their own half. However, despite doing a good job of holding up Valley the Falcons were unable to break them down and on the 27 minute mark it was Valley's Bella Milo who took advantage of a turnover ball to score the first try of the match (conversion unsuccessful). Now gaining momentum Valley added a second try courtesy of Jessica Eden (conversion also unsuccessful) to go 10-0 up. As the first half drew to a close Gai Wu struck back when new girl Greer Muir ran in an impressive try to end the half 10-5. Unfortunately for the Falcons those were to be their only points of the match.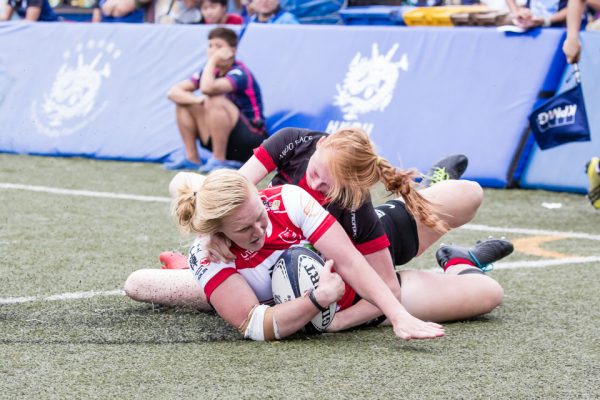 Despite a determined start to the second half and some more nice work from Muir they were unable to break Valley's tightening grip on the game. Two quick tries from Milo and outside centre Kelsie Bouttle (conversion by Zoe Smith) knocked Gai Wu back on their heels. With the score at 22-5 the Falcons were then made to pay for some sloppy handling with trys from Valley captain Aroha Savage and substitute Rebecca Thompson to close out the match 32-5 which gave Valley Black a 9 point cushion at the top of the table (and allowed USRC Tigers to leapfrog the Falcons into second place – if only on points difference).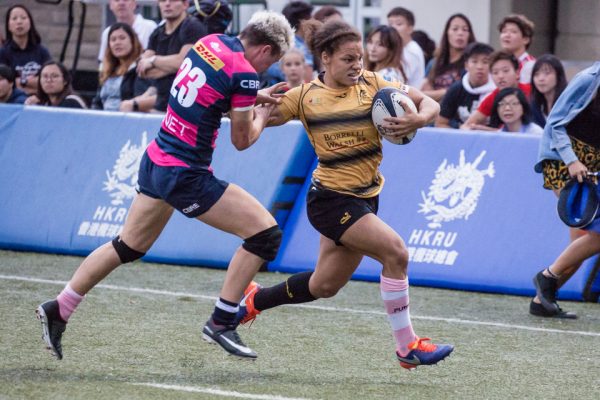 Men's Rugby
The men's Rugby Premiership takes a two week break to make way for the Regal Hotel's Cup of Nations which is currently in progress.
Hong Kong narrowly lost their first match 18-13 at King's Park last Friday when Russia kicked a last minute penalty to secure victory. In the other match debutantes to the tournament, Chile proved too strong for Kenya running away with a 23-3 win after being held to 6-3 in the first half.
In round 2 on Tuesday night Hong Kong took on Chile and won 13-6 in a tright game while Russia out performed Kenya winning 31-10.
Round 3 matches will take place at Hong Kong Football Club on Saturday Nov 18. Russia will play Chile in the early match at 2pm while Hong Kong will meet Kenya starting at 5pm.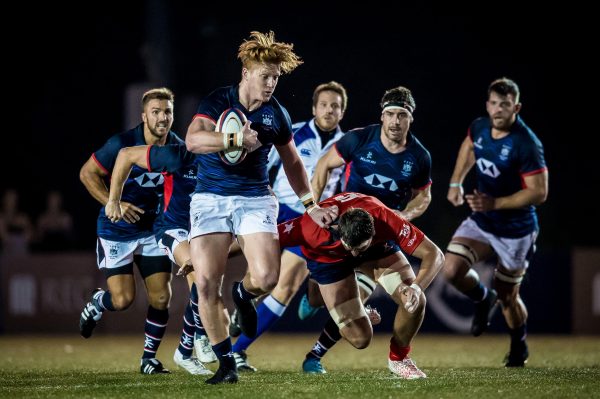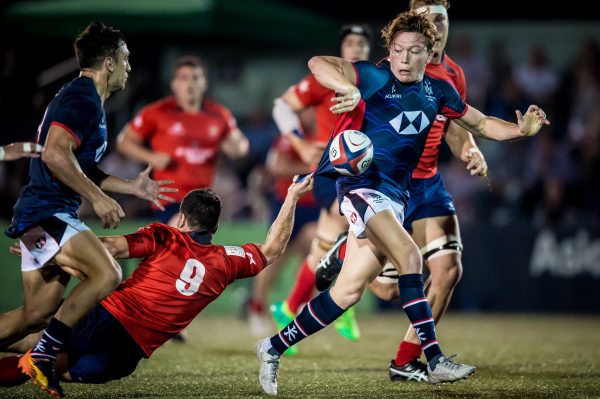 The Men's HKRU Premiership will be back in action on Saturday Nov 25 with matches between Valley and Kowloon, Tigers and HKCC and HKFC against HK Scottish.
Dan Marchant is a freelance writer and photographer in Hong Kong