HONG KONG—Société General Valley kept their nerve and discipline to break the hearts of Bloomberg Hong Kong Scottish with a last-gasp drop-goal from Ben Rimene, to give Valley victory 41-39 at The Rock in Shek Kip Mei on Saturday.
The game swung back and forth in favour of both teams throughout the match, with Scottish hanging on to a one-point lead in the final minutes: then ominously Valley put together a series of disciplined phases of rugby, to perfectly position Rimene to score a classic drop-goal, and snatch victory for Valley from the jaws of defeat. A thoroughly entertaining match. Heartbreak for Scottish, joy for Valley and great entertainment for those watching.
Valley opened the scoring with a try from hooker Dayne Jans, and established an early 0-7 lead. Scottish edged back with a penalty from Gregor McNeish, and try from flanker Kane Boucat, to go one point ahead, after Valley's Ruan DuPloly had been sin-binned.
Valley responded with a try from Thomas Lamboley, only for Scottish to score two of their own from Shea Turner and Kyle Sullivan…and at half time, Scottish led 22-14.
The second half started like the first, with Valley powering over for a try, by prop Taukiha'amea Koloamatangi, to narrow the Scottish lead to only one point, 22-21. McNeish, edged Scottish further ahead with a penalty, to 25-21.
In the final ten minutes, the game changed dramatically. Rimene scored and converted for Valley, to regain the lead, 25-28…then Scottish had two players sinbinned and were reduced to 13 men…and Valley added another try through flanker Carl Marks to ease out to 25-33 lead.
With 13 men, Scottish fought back, firstly with try from Kane Boucat to reduce the deficit to only one point, 32-33. Valley added another through Roger Ng to stretch the lead to 32-38…only for Conor Hartley to add an impressive individual score to give Scottish a scent of victory with a one-point lead 39-38.
A match is never over until the final whistle. Valley regrouped, focused and through disciplined forward play progressed towards the Scottish line for Rimene to deliver that crucial drop goal, and give Valley victory 39-41.
In other results on Saturday, Herbert Smith Freehills HKCC suffered a cricket score defeat 87-17 from Nataxis HKFC; and Kowloon beat Borrelli Walsh USRC Tigers 27-22. The results mean Valley stretch ahead at the top of the league on 34points; HKFC second on 29 points, with a superior points difference over Tigers, also on 29. Scottish lie 4th with 23, Kowloon on 17 and HKCC with 8.
In other games at the weekend the Hong Kong U19 team beat Sri Lanka in Colombo, 37-8. The return leg of this fixture will be held in Hong Kong next week, with the winner, over the two matches, gaining automatic entry into the World U20 competition.
Match Photos
Match photos by Dan Marchant: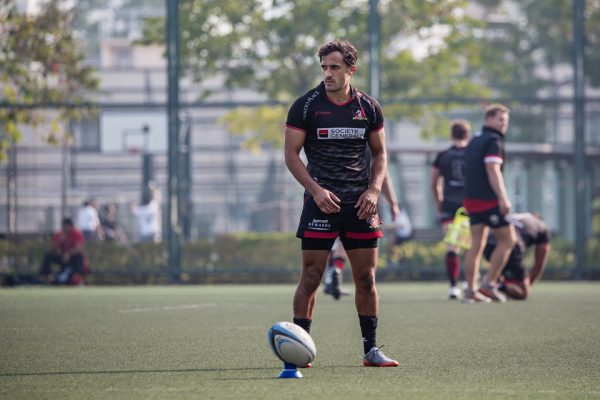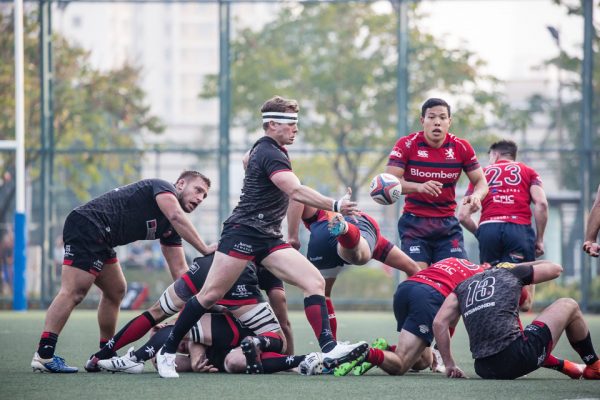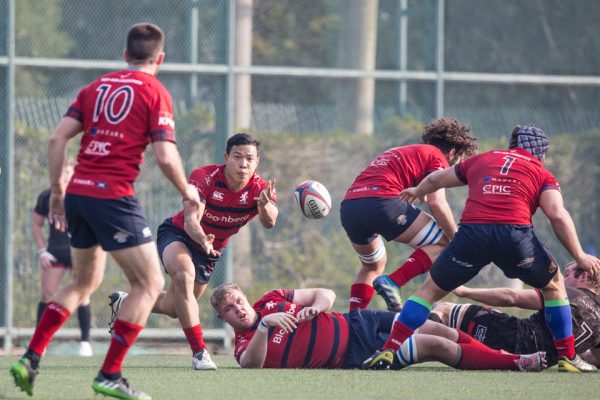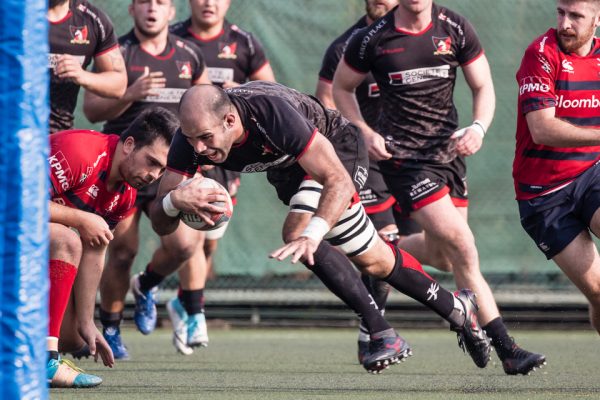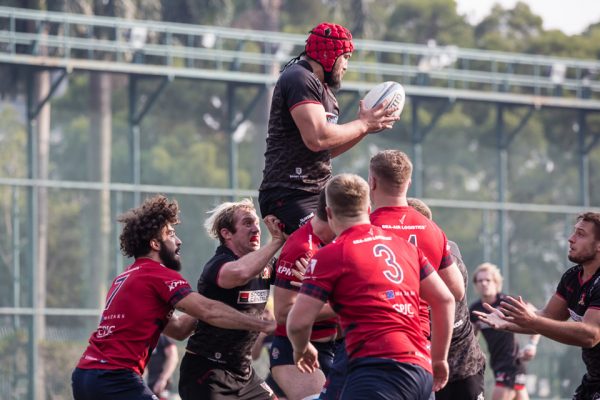 Grahame Carder is a sports enthusiast, former player and resident in Hong Kong.