The U.S. Department of Justice (DOJ) team charged with making sure potentially privileged materials seized from former President Donald Trump's home weren't viewed by investigators failed to prevent the investigators from seeing some of the records, a government lawyer has acknowledged.
Benjamin Hawk, the lawyer in charge of the filter team, said that the team reviewed all the areas in Mar-a-Lago, Trump's resort, before investigators did, during the execution of a search warrant on Aug. 8. The team removed all records deemed potentially privileged.
But at least two instances arose where investigators found potentially privileged materials, Hawk said in federal court on Sept. 1, referring to the instances as "inadvertent exposure."
"Without getting into specifics, I can offer in this setting one example is seeing the top of the letterhead with a firm name. Case team ceased reviewing that item in that box; and as they should appropriately, turned it over to the filter review team ... to conduct a further review analysis," Hawk said.
The second instance "was an instance where, I believe, in my view, the case team attorney was exercising extreme caution in identifying a document that could potentially include privileged information and so, exercising that caution, gave it to the ... privilege review team to review," he added later.
The documents are still designated potentially privileged, Hawk said.
In total, that set of documents runs approximately 520 pages.
Hawk was speaking during a hearing during which government lawyers tried convincing U.S. District Judge Aileen Cannon, a Trump appointee, not to appoint a special master.
Trump lawyers have requested a special master or an independent third party be appointed to review the materials seized from Mar-a-Lago and sift out those deemed potentially privileged, including those that may be covered by executive privilege.
The government's filter team only separated out materials that may fall under attorney-client privilege. The government has rejected Trump's claim of executive privilege, based on
a determination by the acting U.S. archivist
.
Cannon declined to rule on Trump's request during the hearing, and has not yet issued a written order.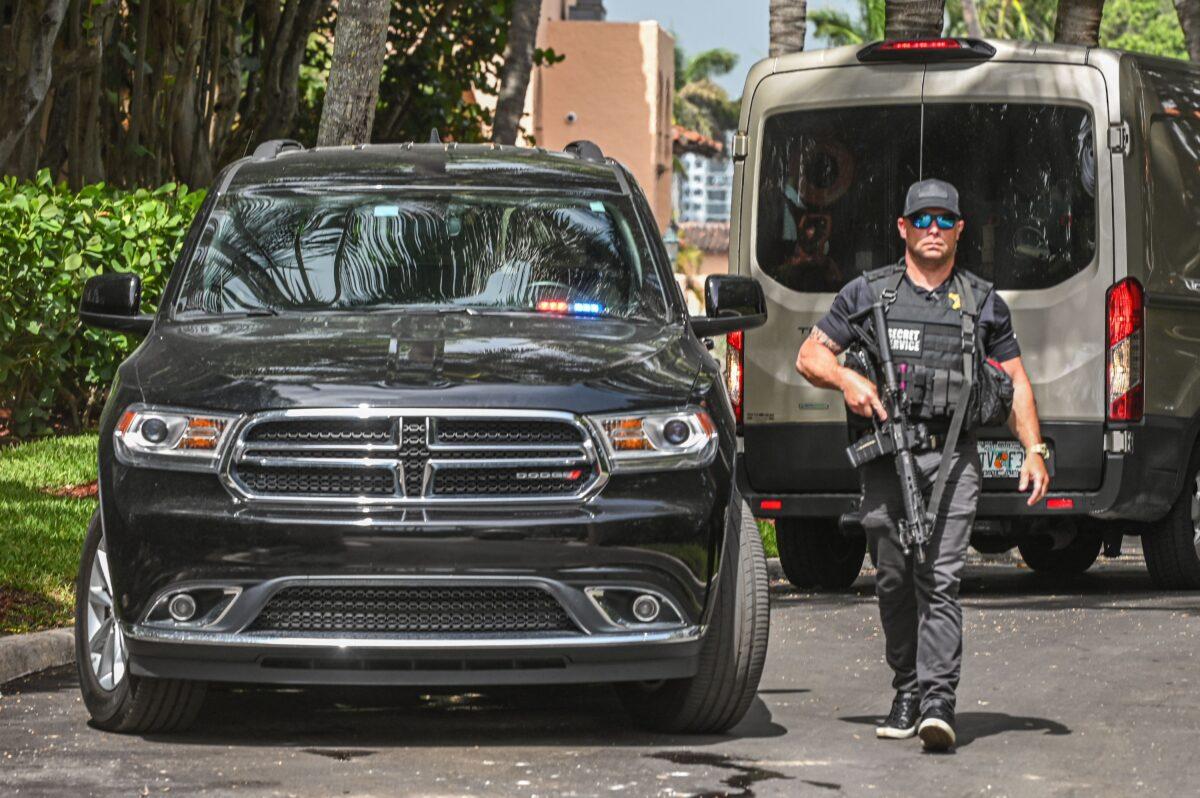 No Communication
Government lawyers confirmed that the filter team did not communicate with Trump's counsel after the raid was conducted.

"I did not reach out nor did Mr. Lacosta because we wanted to be in a position to understand what we had," Hawk said, referring to Tony Lacosta, who is also working on the filter team.

"We wanted to be able to assess, determine what were the potential issues, and actually be in a position to have meaningful conversations with counsel so we could address questions to the extent we could answer them," Hawk added.

The raid took place on Aug. 8. Trump asked for a special master on Aug. 22. The filter team was close at that time to contacting Trump's counsel, Hawk claimed.

In a recent filing, Trump's team 

said

that the DOJ's team "has never made any contact with counsel for the Movant, another historic first for DOJ."

Trump attorney Jim Trusty, who has been a lawyer for about 30 years, said that filter teams usually provide notice to the other side about potentially privileged documents.

"There is some notice to the other side that, 'hey, we have some documents we should talk about; we have some documents to return; we have documents we want you to tell us if you think they are privileged.' We didn't have any of that," he said. "And it is not a function of counsel sitting here and being concerned on a courtesy level or personal feelings or ego. This is just another sign of the extraordinary conduct that the Government wants to engage in for this particular investigation."
Works Under Top Official
Hawk, the filter team head, works under Jay Bratt, a top DOJ official who has taken the lead in court appearances in the investigation involving Trump.

"The record should probably reflect, if it doesn't already, that I believe Mr. Hawk is a deputy within Mr. Bratt's section at DOJ," Trusty said.

"Not to put too fine a point on it, but when there is a filter situation, whether it is a capital case, whether it is a privilege review, whatever it may be that calls out for sequestration of the litigation, it's very easy, particularly in this case ... to tap someone who is truly disconnected not only from the criminal investigation but from the supervisory chain," he added.

Bratt heads the DOJ National Security Division's Counterintelligence and Export Control Section

"And what the National Security Division did was they picked the deputy within the section that is doing the criminal investigation. They could have turned to any section of DOJ or to a U.S. Attorney's Office; they didn't do that," Trusty said.

That fact supports the appointment of a special master, Trusty said.

Bratt acknowledged that Hawk "is my deputy" but defended choosing him to lead the filter team.

"We felt collectively it was important to have a person on the filter side with a strong national security background; but for purposes of this matter, he does not report to me," Bratt said. "He reports elsewhere."