Three people were arrested for vandalizing the "Black Lives Matter" words painted on a street in New York City, police said.
The New York Police Department (NYPD) said the vandalism took place around 4:15 p.m. on Friday.
The vandals were named as Juliet Germanotta, 39, Luis Martinez, 44, and D'Anna Morgan, 25.
They were charged with criminal mischief and released with orders to appear in court.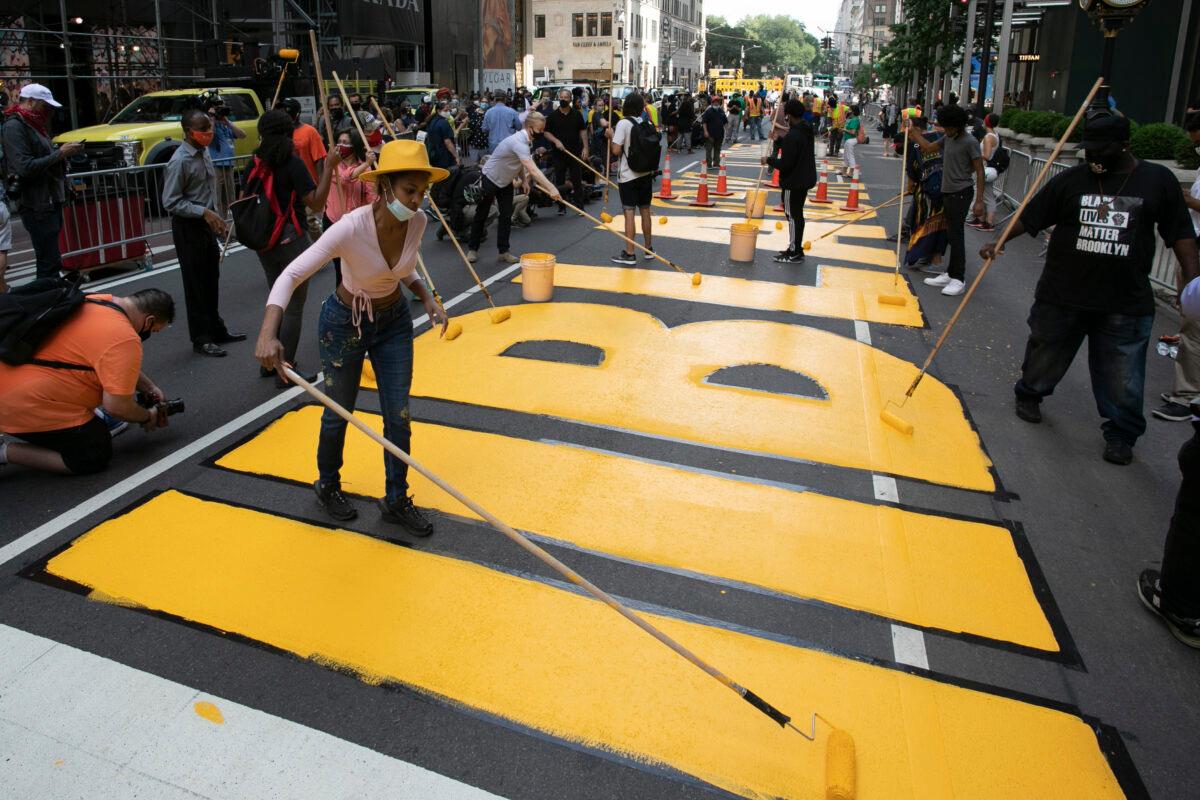 Photographs and video footage from the scene, outside Trump Tower, showed blue paint spread across part of the painting, which city officials describe as a mural.
One video showed a white woman, Germanotta, wearing a rainbow flag with the word "Trump" dumping paint out of a paint can. The woman also wore a shirt that said "All Lives Matter."
"It should be all lives. All includes black lives, brown lives, white lives," Germanotta told CBS New York.
A second woman, who was black, also dumped paint from a can. That woman, Morgan, was carrying a purse with an American flag sticking out of it.
Morgan told NBC that she has relatives in law enforcement.
"Basically, I'm just sick and tired of the disrespect that our law enforcement is getting under de Blasio and [Gov. Andrew] Cuomo," Morgan said. "I am not anti-black at all. I am African American. All lives matter, including black lives."
Several hours after the paint was placed, it had been completely removed by city workers.
Germanotta was quoted by a local outlet last week while the mural was being painted. Germanotta, a Democratic congressional candidate during the 2018 election, said she attended the painting to jeer Mayor Bill de Blasio, a Democrat.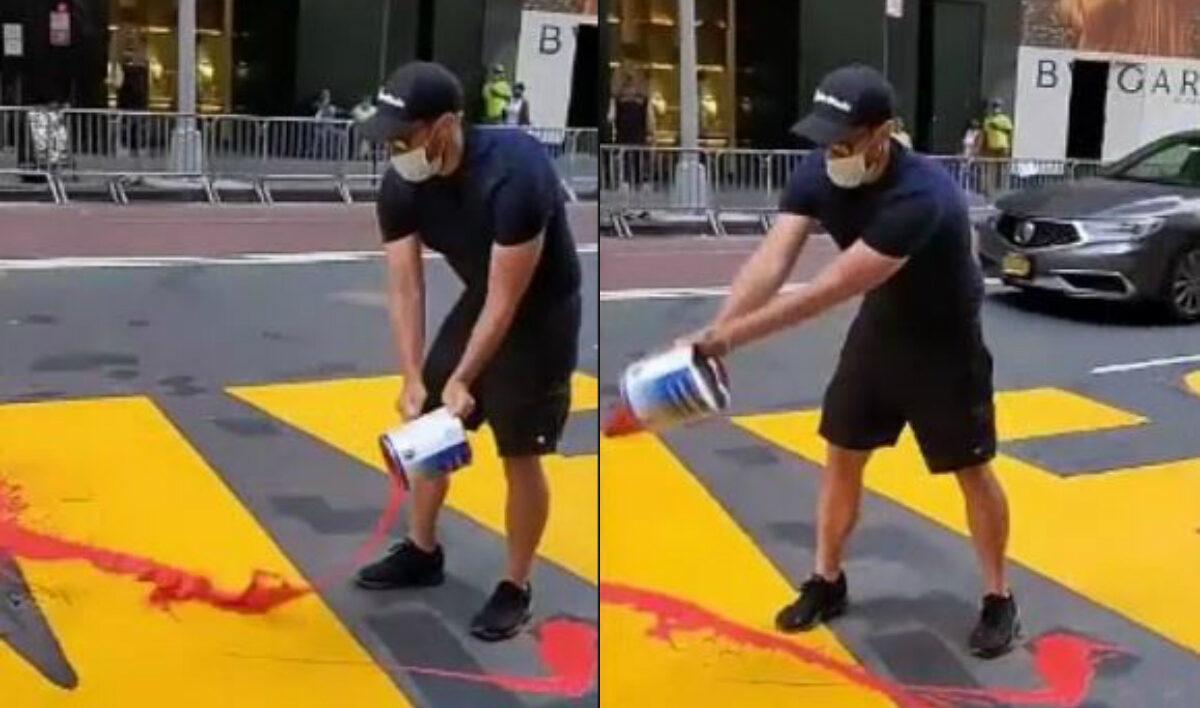 "This is going to get painted over in a day or two by people who love America," she said.
A fourth person was told to appear in court on a summons for illegally posting flyers, police said. Flyers were seen lying among the blue paint.
The mural
was also defaced
on Monday by a man who poured red paint over part of it.
That man has not been arrested as of yet, according to police officials.
De Blasio helped paint the mural on July 9, along with his wife, Chirlane McCray, activist Al Sharpton, Brooklyn Borough President Eric Adams, Rep. Carolyn Maloney (D-N.Y.), and volunteers and local artists.
Republican President Donald Trump accused the mayor of "denigrating" Fifth Avenue, where the mural is situated.
The painting would also "further antagonize New York's Finest," or police officers, Trump said.
On Thursday, de Blasio said, "Let me tell you, we are not denigrating anything. We are liberating Fifth Avenue."
"So, when we say, 'Black Lives Matter', there is no more American statement, there is no more patriotic statement, because there is no America without black America," he said.