A Trump-era deputy attorney general has weighed in on the Department of Justice's appointment of a special counsel to lead two criminal probes into the former president, calling it a "discretionary decision" rather than an obvious necessity and saying he likely wouldn't have done so.
Former Deputy Attorney General Rod Rosenstein, who appointed special counsel Robert Mueller to investigate Russian interference in the 2016 election, told CBS News
in an interview
that aired Sunday that, while he believes appointing Mueller was "the right thing to do," he questioned whether this is the case with Attorney General Merrick Garland's recent decision to appoint a special counsel to probe former President Donald Trump.
While Rosenstein said he doesn't know exactly what information was available to Garland that may have fed into his recent decision to announce a special counsel—a move Trump
panned as
a "horrendous abuse of power" and part of a string of politically-motivated "witch hunts"—he insisted the move did not obviously come out of necessity.
"I believed the circumstances that I faced, that the appointment of Robert Mueller was the right thing to do with regard to the Russia investigation. But I think in this case, Merrick Garland clearly made a discretionary decision," Rosenstein said.
Garland, who heads the DOJ, 
announced the appointment
 of Jack Smith to serve as a special counsel in two federal criminal probes—one related to Trump's handling of presidential records and classified documents and the other pertaining to his alleged interference in the transfer of power on Jan. 6.
While Garland said Smith's appointment "underscores the department's commitment to both independence and accountability in particularly sensitive matters," Rosenstein challenged that view.
"The department had been handling this itself for two years" and it "could have continued to handle it itself," Rosenstein said of the DOJ probe into whether any person or entity interfered with the transfer of power following the 2020 election.
"But [Garland] believed that this would help to promote public confidence. I think it remains to be seen whether that's the case," Rosenstein said.
Asked whether he, if he were in Garland's position, would have opted not to appoint a special counsel, he confirmed that he "probably would not have," adding the caveat that it's hard to "tell from the outside."
"It's easy to second guess from outside," Rosenstein said. "My inclination, given that the investigation had been going on for some time and given the stage which they've reached, is that I probably would not have."
Rosenstein added that Garland's decision to appoint a special counsel indicates that the DOJ believes "they have a viable potential case" against Trump.
"It doesn't mean they made a decision to go forward. But it certainly is an indication they believe it's a possibility," he said.
In one of the probes, Trump is under investigation for possible violations of several laws in relation to classified records and documents.
The other investigation is examining whether any person or entity interfered with the transfer of power following the 2020 presidential election or the certification of the electoral votes on or around Jan. 6, 2021.
Trump, who recently announced he's running for president in 2024, has characterized the appointment of the special counsel as a corrupt act of political revanchism and part of an effort to thwart his bid for the White House.
During a speech at Mar-a-Lago on Nov. 18, he called Garland's decision an "appalling announcement" by an "egregiously corrupt Biden administration and their weaponized Department of Justice."
"This is a rigged deal, just as the 2020 election was rigged, and we can't let them get away with it," Trump said. "We cannot let this happen to our country."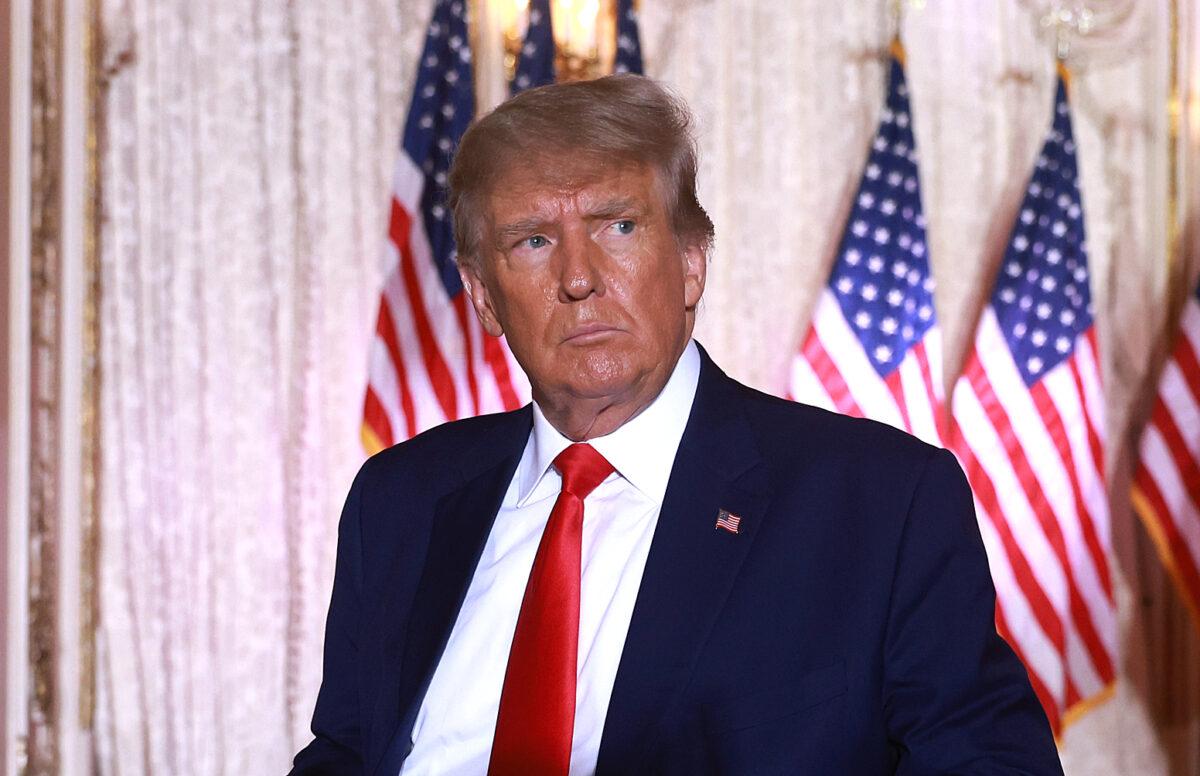 The White House has denied advance knowledge of Garland's decision to appoint a special counsel and has insisted it has not politicized the DOJ.
"The Department of Justice makes their own decisions when it relates to criminal investigations," White House press secretary Karine Jean-Pierre told reporters at a White House briefing Friday. "We were not involved."
"We do not politicize the Department of Justice," she added. "This is not an administration, the president has been very clear, that will politicize the Department of Justice."