Original story below.
A Republican attempting to unseat a congresswoman who voted to impeach former President Donald Trump pulled ahead of the incumbent on Aug. 8, and is now projected to earn a spot in the general election.
Joe Kent, the GOP candidate, trailed Rep. Jaime Herrera Beutler (R-Wash.), who voted to impeach Trump, by thousands of votes soon after the Aug. 2 election.
But as more ballots have been counted, Kent began to gain on Beutler, and on Monday went from 303 votes down to 960 votes up.
After the latest batch of votes were tallied in Cowlitz, Clark, and Thurston counties, Cook Political Report, which forecasts and projects races, projected Kent will ultimately trump the incumbent.
"We are in the lead & feeling strong," Kent said in a statement on social media.
Beutler's campaign did not respond to a request for comment on the updated results.
Kent urged people to check to make sure their ballot has not been "rejected" or "returned." If it has, people can try to fix the issue and resubmit their ballot.
Kent himself had his ballot rejected, forcing him to go and verify his signature, he told
the National Pulse
.
More Counting
Cowlitz County has approximately 480 ballots left to count, Thurston County has about 7,000, and Clark County has about 10,000, according to the county election websites.
Officials in Thurston and Clark counties expect to give the next updates on the tallies during the afternoon of Aug. 9.
Cowlitz County says its next update will take place on Aug. 10.
Clark County Auditor Greg Kimsey told The Epoch Times that the work includes verifying signatures on ballots that were sent by mail, a process done by people who are trained by the Washington State Patrol's fraud unit.
When signatures don't match, the ballots become challenged. Voters are contacted and given the opportunity to cure the issue. If they don't, the ballot does not count.
Almost 2,000 ballots have become challenged so far, a much larger number than recorded in past elections.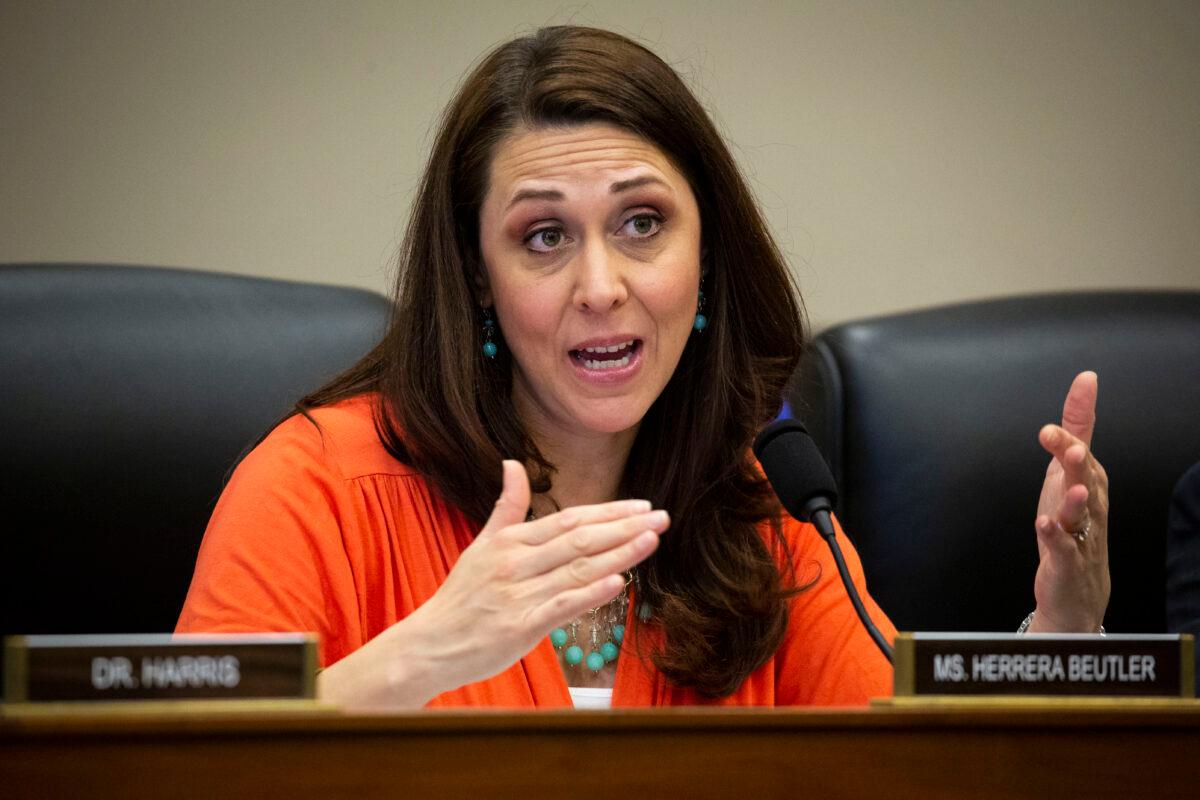 Top-Two Primary
In Washington state, candidates of all parties run in a single primary, and the top two vote-getters advance to the general election.

Regardless of whether Kent or Beutler emerge in second place, they'll face off against Marie Gluesenkamp Perez, a Democrat business owner who received the most votes in the race to represent the state's 3rd Congressional District.

Perez on Monday expressed confidence.

"Joe Kent has now pulled ahead of Herrera Beutler and it appears he will be our opponent in November. Kent will only add to the dysfunction paralyzing our country. With your backing we can reject extremism and support the common good. I look forward to earning your support!" she said in a statement.

Kent is the "clear favorite" to win if he advances, because the district is rated Republican plus-five due to its voter pattern and history, Dave Wasserman, an editor of the Cook Political Report, wrote on Twitter.

Beutler won in 2020 with 56 percent of the vote, in 2018 with 52 percent of the vote, and in 2016 with 62 percent of the vote. She has been in office since 2011.