White House officials have confirmed that President Joe Biden will establish a Gun Violence Prevention Office to be headed up by Vice President Kamala Harris during a press call on Sept. 21.
The president will formally announce the new office during a Rose Garden event on Friday, Sept. 22.
In a statement released Thursday night, President Biden said the office will build on his gun safety efforts.
"Today, I'm announcing additional steps forward with the first-ever White House Office of Gun Violence Prevention, overseen by Vice President Harris," President Biden is quoted as saying.
Kristine Lucius, deputy assistant to the president and domestic policy advisor to the vice president, said the plan is meant to "prevent gun violence and save lives."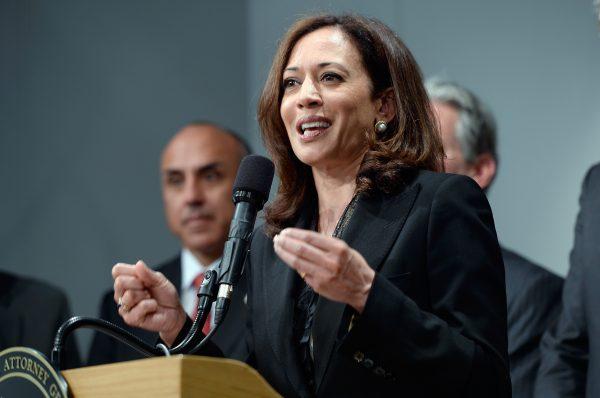 "The new office will be overseen by Vice President Harris, who has been a key leader in the Biden-Harris Administration's effort to end our nation's gun violence epidemic," Ms. Lucius said.
Vice President Harris said she's committed to the task set for the new office.
"Our promise to the American people is this: We will not stop working to end the epidemic of gun violence in every community because we do not have a moment or a life to spare," she is quoted as saying.
Senior administration officials say the office will coordinate federal, state, and local efforts to reduce crimes committed by people with guns.
This will include approaches like ramping up implementation of the Bipartisan Safer Communities Act (BSCA), pressing for adopting extreme risk protection orders or so-called "red flag" laws, expanded background checks, and laws to hold gun makers accountable for gun crime.
Officials say the office will use all the tools at the president's disposal by "being very creative and figuring out, within existing authority, what additional executive actions we may be able to take."
White House Assistant to the President and Staff Secretary Stefanie Feldman will be the office's director.
In addition to Ms. Feldman, the office will be staffed by two veterans of the so-called gun control movement.
Greg Jackson will serve as special assistant to the president and deputy director of the White House Office of Gun Violence Prevention. According to a statement from the White House, Mr. Jackson is a gun violence survivor.
"Greg has led the Community Justice Action Fund, a national, survivor-led gun violence prevention organization focused exclusively on the impact to black and brown communities," the statement reads.
Rob Wilcox will also be special assistant to the president and deputy director of the White House Office of Gun Violence Prevention.
Mr. Wilcox has served as senior director of federal government affairs at Everytown for Gun Safety. He has also worked for the national gun control advocacy organization Brady and served on the board of directors of New Yorkers Against Gun Violence.
"His work honors his cousin Laura, who was shot and killed at 19, and is inspired by the tireless advocacy efforts of his Aunt Amanda and Uncle Nick," the White House statement reads.
Families Tell President 'Do Something'
President Biden outlined his expectations for the new office in his statement and explained why he decided that this was the right time for the office. Gun control advocates have been pushing this plan since President Biden took office in 2020, but he had earlier resisted.

"Every time I've met with families impacted by gun violence as they mourn their loved ones ... they all have the same message for their elected officials: 'Do something,'" his statement reads.

"It's why ... I signed the Bipartisan Safer Communities Act (BSCA) to keep guns out of dangerous hands and have taken more executive action than any President in history to keep communities safe."

The president stated that the office would expand his efforts, not replace them.

"I'll continue to urge Congress to take commonsense actions that the majority of Americans support, like enacting universal background checks and banning assault weapons and high-capacity magazines," his statement reads.

Second Amendment advocates say the plan weaponizes federal resources against citizens who are law-abiding gun owners. U.S. Representative Michael Cloud (R-Texas) said he and other members of Congress are not taking the president's actions lying down.

He has introduced the "Protecting the Right To Keep and Bear Arms Act," which would prevent the federal government from disarming citizens under the guise of a public health emergency.
A Sept. 19 statement announcing the legislation reads, "The bill would explicitly prohibit the president from declaring an emergency to impose gun control, as well as block government officials from prohibiting the manufacturing, sale or transfer of firearms and ammunition during a major disaster or emergency—thereby preventing them from illicitly using the public health authority."
Mr. Cloud said it is essential that law-abiding gun owners stand for their Second Amendment rights.
"For a long time, radical left politicians have been open about their willingness to use executive authority and rob Americans of their Second Amendment rights," he wrote in the announcement.
Second Amendment rights advocates said the move further weaponizes federal resources against law-abiding gun owners.
"[This decision] is putting the gun prohibition lobby on the White House payroll," Alan Gottlieb, executive vice president of the Second Amendment Foundation, told The Epoch Times.
Aidan Johnston, director of federal affairs for Gun Owners of America, agreed with Mr. Gottlieb. "It's un-American and in direct opposition to the Bill of Rights," he said.
Executive Action Condemned
Second Amendment advocates have condemned President Biden's administration for using federal agencies, especially the Bureau of Alcohol, Tobacco, Firearms, and Explosives, to bypass Congress in their attempts to implement gun control.

Mr. Johnston said it is up to Congress to stop what he sees as a dangerous threat to Americans' constitutional rights.

"If Biden wants to imitate the governor of New Mexico, it's this office that would be enforcing his gun violence emergency," Mr. Johnston said.

He also expressed skepticism over the timing of the decision.

"It seems like President Biden is giving things to the anti-gun lobby in exchange for their endorsements and campaign donations," Mr. Johnston said.

White House officials indicated that momentum had more to do with President Biden's timing.

"We've made a lot of progress over the past few years, but the President believes we need to do more. This is a moment where increased White House capacity and coordination is especially valuable," the official said.