Milwaukee Police this week released surveillance photographs showing a man officers believe shot Bernell Trammell to death on July 23.
The Milwaukee Police Department said it is seeking the public's assistance in identifying the suspect.
Surveillance images showed a man wearing a red and white baseball cap, a red and black long-sleeve shirt with white writing on the front, light-colored pants, black socks, and white shoes.
The man also wore a black mask that was covering the lower portion of his face.
He was described as a male in his 30s, 6'0", weighing 200 pounds.
The man traveled to the shooting on a bicycle, police said. Two images showed the man riding the bike.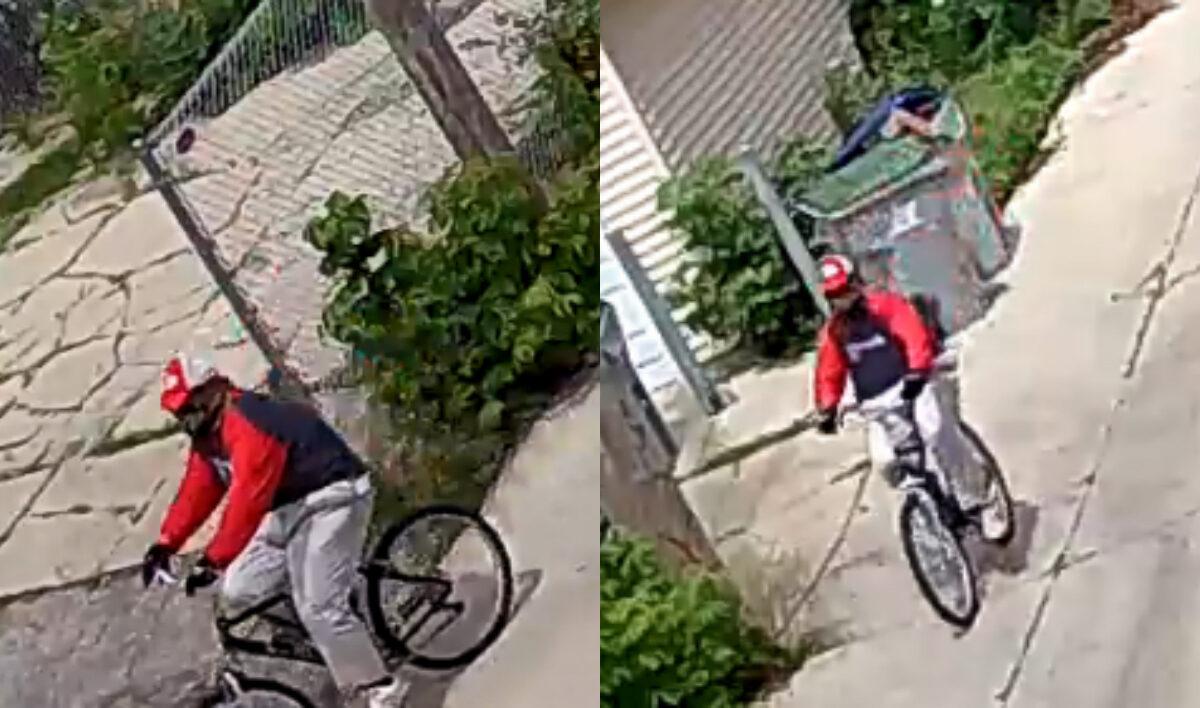 Anyone with information should call the Milwaukee Police Department at 414-935-7360 or Milwaukee Crime Stoppers at 414-224-TIPS where their tip can lead to a cash reward.
"This incident is still under investigation and the motive of this homicide is still under determination," police said in a statement.
Because of Trammell's open support for Trump, the Wisconsin Republican Party called for a federal probe into the murder, saying the killing may have been politically motivated.
"No American should fear for their personal safety because of where they live or their political affiliation," Andrew Hitt, chairman of the party, said in a statement.
Rep. Tom Tiffany (R-Wis.) in Washington on Tuesday said he wasn't sure whether the state's attorney general or the mayor of Milwaukee were going to pursue "what appears to perhaps be a political execution."
If city and state officials do not act, Attorney General William Barr told Tiffany that the federal government would look into the killing.
The offices of Attorney General Josh Kaul and Milwaukee Mayor Tom Barrett, both Democrats, didn't immediately respond to inquiries.
Sen. Ron Johnson (R-Wis.) last week sent condolences to Trammell's family and friends, adding, "I hope they get answers and justice soon."