Georgia authorities have arrested 20 people in Bartow County as part of a four-day child sex sting.
Georgia Bureau of Investigation (GBI) officials said the effort, known as "Operation Paladin," targeted subjects who tried to exploit children for sex.
The 20 people arrested, ranging from 20 to 59-years-old, were arrested after traveling to Bartow County "with the intent to meet a child for sex," officials said,
according to 11alive.com
.
"The goal is to arrest those who are seeking to have sex with a child," said Georgia Bureau of Investigation Special Agent in Charge Debbie Garner,
Fox5 reported
.
Investigators engaged in over 200 exchanges with subjects on multiple online platforms, officials said. Of those, they say they established over 30 cases that met the threshold for arrest.
"Many of those were exchanges in which the subject initiated contact with whom they believed to be a minor and directed the conversation towards sex," the GBI said in a statement, Fox5 reported. "In some of those cases, the subject introduced obscene or lewd content, often exposing the minor (undercover) to pornography or requesting the child take nude or pornographic images for them."
"Although some websites promote themselves as being for "adults-only" it is not uncommon for law enforcement to work cases in which children access these sites, establish profiles claiming to be older, and then find themselves vulnerable to victimization, harassment, blackmail, or assault," the GBI noted,
according to Patch
. "Several subjects were identified as communicating simultaneously with multiple investigators posing as minors. Such activity confirms what investigators uncover conducting these types of investigations: that many predators specifically seek out minors on such websites to groom them as potential victims for sexual contact."
The suspects face a range of charges, GBI said,
according to Patch
, including violating the Computer or Electronic Pornography and Child Exploitation Prevention Act of 2007 or trafficking of persons for labor or sexual servitude.
One of the men arrested was a registered sex offender, and several others were found to be in possession of suspected illegal drugs.
Police seized 24 mobile phones as evidence during the operation. One suspect was found to be in possession of a firearm.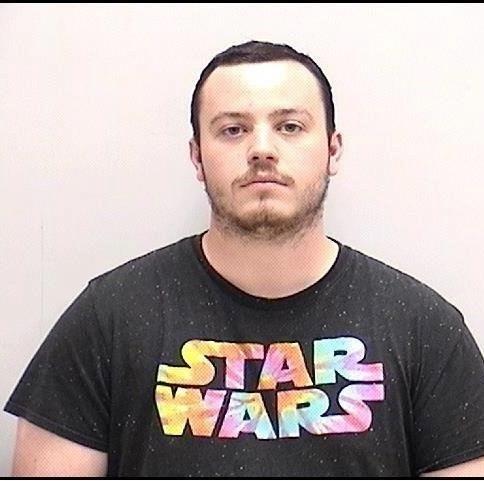 Residents in Bartow County expressed their shock at the alleged crimes of the accused.
"To think that there are creeps out there who are trying to lure these children," said Lynn Lenton, Fox5 reported.
"I''m glad they were busted, they deserve what they get!" said Judy Borkowsky.
Operation Paladin was coordinated by Georgia Internet Crimes Against Children (ICAC) Task Force, the Georgia Bureau of Investigation's Child Exploitation and Computer Crimes Unit and the Bartow County Sheriff's Office.
"This operation is a prime example of interagency planning and cooperation. I am proud that we were able to host the Georgia ICAC Task Force at our facility to carry it out" said Bartow County Sheriff Clark Millsap, according to Patch. "Moreover, I hope that these arrests send a loud and clear message: the Bartow County Sheriff's Office has a zero-tolerance policy for exploitation of children. We will continue to work with the ICAC Task Force whenever needed to stop these predators. Bartow County is a great community and we will work relentlessly to ensure that it remains a safe place for our children."
According to Fox5, the ICAC Task Force made 350 arrests last year in connection with cyber enticement and child pornography.
Watch Next:
The Dark Origins of Pedophile Rings in the US
An alleged Soviet spy operation used children as "honey pots" in the west, to lure politicians and business leaders into committing crimes so they could be blackmailed