Maryland has become the latest U.S. state to ban the video-sharing app TikTok from government devices, following South Dakota and South Carolina.
Maryland Gov. Larry Hogan, a Republican, announced the emergency cybersecurity directive in a
statement
on Dec. 6.
Hogan's emergency directive also bans the use of certain Chinese and Russian-influenced products. The governor cited an unacceptable level of cybersecurity risk to the state, potential cyber-espionage and surveillance of government entities, as well as inappropriate collection of sensitive personal information.
As well as TikTok, which is owned by Beijing-based ByteDance, the ban covers China's Huawei Technologies and the partly state-owned technology company, ZTE Corp.
China's Tencent Holdings, including but not limited to Tencent QQ, QQ Wallet, and message app WeChat, as well as products from online retail giants Alibaba, AliPay, and Kaspersky, are also subject to the ban, meaning government agencies must remove any of those products from state networks, and implement measures to prevent the products from being installed or accessed on devices.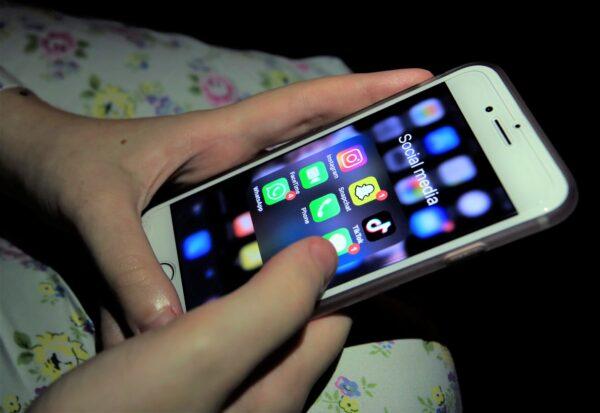 'No Greater Threat to Our Personal Safety'
"There may be no greater threat to our personal safety and our national security than the cyber vulnerabilities that support our daily lives," Hogan said. "As the cyber capital of America, Maryland has taken bold and decisive actions to prepare for and address cybersecurity threats. To further protect our systems, we are issuing this emergency directive against foreign actors and organizations that seek to weaken and divide us."

U.S. officials have repeatedly warned that TikTok poses a threat to national security, with American user data potentially being used by the Chinese Communist Party, which also has the ability to control the recommendation algorithm on the app and manipulate what users see. This in turn could be used for influence operations in the U.S., according to officials.

Wray

warned

 that the Chinese government "has shown a willingness to steal Americans' data on a scale that dwarfs any other," noting that it has the ability to access user devices through the software on them.
Senators Call for Nationwide TikTok Ban
"All of these things are in the hands of a government that doesn't share our values and that has a mission that's very much at odds with what's in the best interest of the United States," the FBI director said. "That should concern us."

Last month, Sens. Marco Rubio (R-Fla.) and Mike Gallagher (R-Wis.) 

announced new legislation

 that would ban TikTok from operating in the United States, with the lawmakers also citing increased national security risks.

TikTok denies that it provides user data and information to the Chinese regime and says it stores U.S. user data on servers outside of China.

In a statement to NBC News following Hogan's announcement, a TikTok spokesperson said: "We believe the concerns driving these bans are largely fueled by misinformation about our company. We are always happy to meet with state policymakers to discuss our privacy and security practices."

"We are disappointed that the many state agencies, offices, and universities that have been using TikTok to build communities and connect with constituents will no longer have access to our platform."

In late November, South Dakota

banned

the use of TikTok by state agencies. On Dec. 5, South Carolina Gov. Henry McMaster

requested

that the state's Department of Administration block access to the app on state government phones and computers.

TikTok officials didn't respond by press time to a request by The Epoch Times for comment.