WASHINGTON—A yearslong Chinese influence campaign aimed at blocking a U.S. performing arts company from performing in South Korea is drawing attention from Washington, with a South Korea-born lawmaker calling the country's president to take action.
Rep. Michelle Steel (R-Calif.), who was born in Seoul after her parents fled communist North Korea during the Korean War, said she was "very upset" upon learning about the suppression campaign from the Chinese Communist Party (CCP) targeting Shen Yun Performing Arts, a New York-based classical Chinese dance and music company.
Having watched Shen Yun perform in California with her family, she described it as "beautiful."
Shen Yun, Ms. Steel said, was keeping China's "beautiful history and tradition" alive.
"I think Korean people have a right to watch that," she said.
Concerns have grown in numerous countries over the influence campaign, one the CCP has sustained since the New York company's inception in 2006 and, analysts believe, stems from its opposition to Shen Yun's portrayal of traditional Chinese culture—something that the CCP has long tried to destroy.
An Epoch Times
investigation
previously revealed that the CCP uses its embassy in Seoul to pressure theaters from allowing Shen Yun to perform. A Chinese embassy spokesperson in Seoul recently
put it on record
that the CCP considers Shen Yun's presence in South Korean venues "not legal."
It is alarming to Ms. Steel that the Chinese pressure campaign appears to be succeeding: the U.S. arts group so far has yet to secure a venue for its 2024 season in South Korea.
In an August letter to South Korean President Yoon Suk-yeol, Ms. Steel laid out her concerns in the hope that "we can work on a solution to showcase classical Chinese culture."
"The Republic of Korea, as a free and democratic nation, has been one of the United States' most important allies in promoting mankind's shared values," she wrote in the letter. "It is the duty of democratic governments to defend freedom in the face of oppression.
"I believe we must not sanction Communist China's attempts to curtail freedom of expression within our respective borders."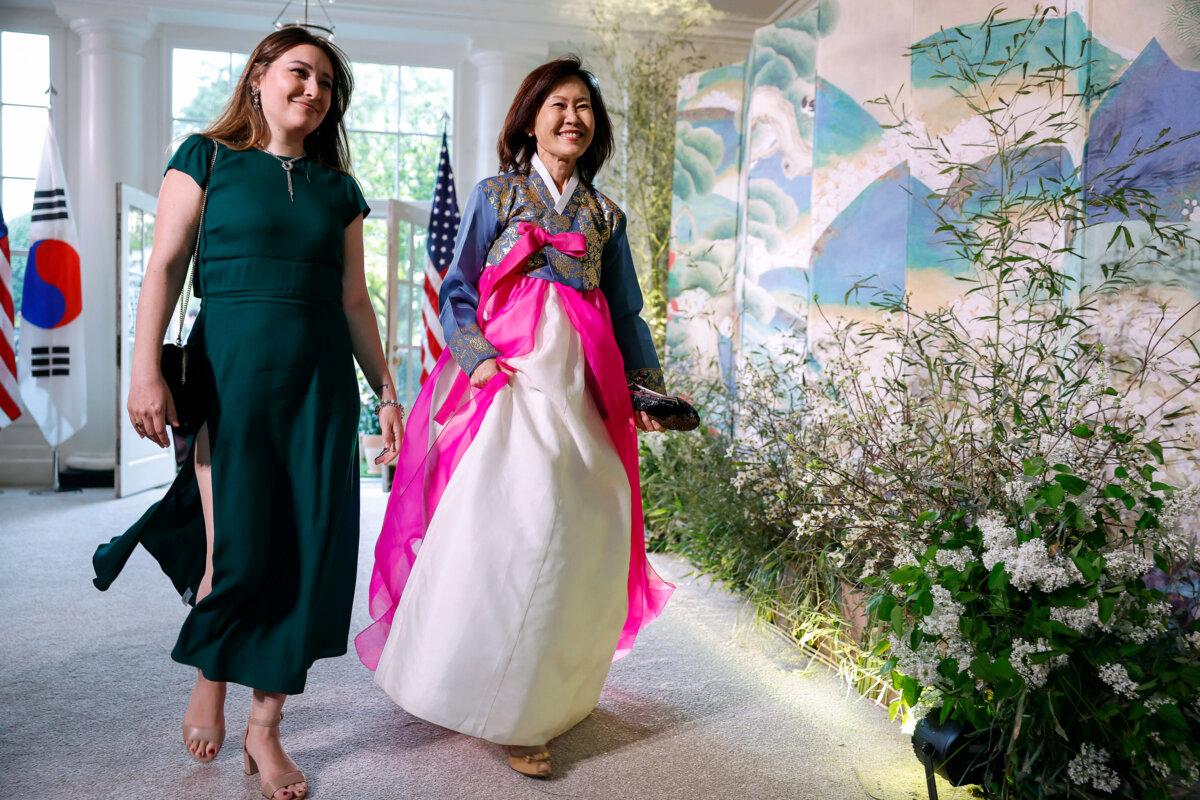 Korean authorities "really have to separate that art and communism," Ms. Steel told The Epoch Times' sister media NTD. She also aired concerns with South Korea's heavy reliance on China as a main trading partner.
"I think they should reduce it," she said, adding that such a step would be crucial for South Korea to have a more independent voice. Communist Chinese leaders, "want to just control" and oppose anything that gets in their way, she said.
The weight of that economic relationship with China has been particularly evident in the case of Shen Yun, with theaters and officials citing threats of economic retaliation influencing their decision to turn Shen Yun away.
KBS Hall, owned by state-funded public broadcaster Korean Broadcasting System, canceled scheduled performances in 2016—despite thousands of tickets having been sold—after multiple letter requests from the Chinese embassy that threatened KBS's business prospects in China.
To some in Washington, the tactics from Beijing to influence policies in a country allied with the United States is an uneasy reminder of the regime's ambitions.
"They're landing on our shores, they're infiltrating, they're mingling with our family, they're spying on us, they had the malware that interrupted our computer systems as well," James Moylan, delegate to the U.S. House of Representatives for Guam, told NTD. "They're doing it everywhere they can to build their communism."
Mr. Yoon has expressed a staunch anti-communist stance since taking office last year. In his first visit as head of state to Washington, he thanked the "great American heroes who fought with us to defend freedom" and described the two countries' 70-year partnership as one founded in a "mutual belief in freedom."
"Know that you have your ally with the United States and the Congress are there to support, just like what you see all over the nation as well," Mr. Moylan said.
"We need to stop their threat. We're not the aggressors here—they are."
The sentiment was the same from Rep. Ralph Norman (R-S.C.).
"Freedom ain't free and we've got to fight for it now more than ever," he told NTD. "We can ignore it, put our heads in the sand, but the fact that they are that bold to stop a showing of a performing arts institute, 'China before communism,' is astounding really."
While Ms. Steel hasn't received a response to her letter yet, her hope is that the Korean leader is "going to raise his voice, and next year, we're going to bring [Shen Yun] back."