JPMorgan Chase has agreed to pay $75 million to the U.S. Virgin Islands (USVI) to resolve a lawsuit over the role the bank allegedly played in Jeffrey Epstein's sex trafficking scheme.
The settlement includes $30 million to support local charities, $25 million to strengthen law enforcement to combat human trafficking, and $20 million for attorney's fees, the New York City-headquartered bank said Tuesday.
JPMorgan did not admit any wrongdoing in the settlement. It said the outcome was "in the best interest of all parties."
"While the settlement does not involve admissions of liability, the firm deeply regrets any association with this man, and would never have continued doing business with him if it believed he was using the bank in any way to commit his heinous crimes," JPMorgan said.
A well-connected financier and convicted sex offender, Mr. Epstein died in 2019 in a Manhattan jail cell while awaiting trial for alleged sex trafficking. His death was ruled as a suicide by hanging.
USVI Attorney General Ariel Smith called the settlement "an historic victory for survivors and for state enforcement," although the territory is only awarded less than half of the amount
it was demanding
.
"It should sound the alarm on Wall Street about banks' responsibilities under the law to detect and prevent human trafficking," she added.
'Public Relations Shield'
Also settled on Tuesday was a separate lawsuit between JPMorgan Chase and its former executive James "Jes" Staley, who managed the Epstein account and was blamed by the bank for hiding Mr. Epstein's suspicious activities in order to keep him as a client. Mr. Staley's lawyer denied such a claim, saying the bank used him as a "public relations shield."

Terms of the bank's settlement with Mr. Staley are not disclosed.

The original lawsuit, filed in December 2022 by Ms. Smith's predecessor, Denise George, alleged that JPMorgan Chase "knowingly facilitated, sustained, and concealed" the human trafficking network operated by Mr. Epstein, and "turned a blind eye" to his crimes for more than 10 years "because of the deals and clients that Epstein brought and promised to bring to the bank."

Ms. George, who had served under the administration of Democrat Gov. Albert Bryan Jr. for four years, was

removed from her post

—on New Year's Eve—just four days after she brought the lawsuit against JPMorgan Chase. The governor didn't offer any explanation of the decision, although he later told news outlets that he was "blindsided" by the legal action.
In August, Ms. George claimed in a sworn testimony (
pdf
) that Mr. Bryan pressured her in 2019 to issue a special waiver, which she refused to do, that would allow Mr. Epstein to enter the USVI despite his status as a sex offender.
"My thoughts about that even then, in particular then, it did not sit right with me," Ms. George said, speaking of the request by the governor. "Because my thing is, first of all, why is the governor ... getting involved in this matter that is a law enforcement matter."
Prior to Ms. George's firing, the USVI government had reached a $105 million settlement with Epstein's estate, alongside two co-defendants and 10 other associated entities.
Under the terms of the settlement, $105 million and half the proceeds from the sale of Little St. James, one of the two private islands Mr. Epstein owned off the east coast of St. Thomas, will be disbursed to the USVI government. Many of Mr. Epstein's alleged crimes, including those tied to the trafficking of girls and young women, were committed on the island.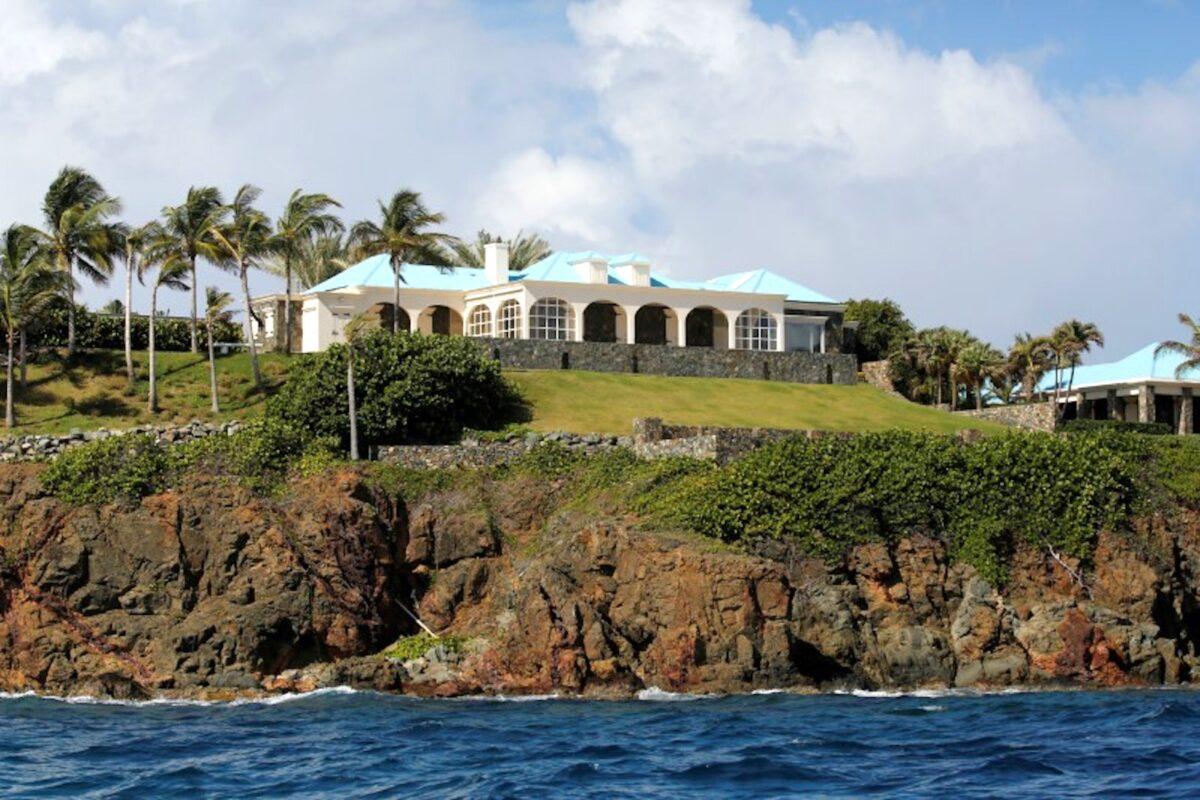 In May, a company owned by investment banking billionaire Stephen Deckoff bought the two infamous islands for $60 million, less than half of the $125 million for which they were initially listed.
Mr. Deckoff, who lives in the USVI, said he plans to develop a luxury resort on the two islands, with a goal to "bolster tourism, create jobs, and spur economic development in the region, while respecting and preserving the important environment."
"I've been proud to call the U.S. Virgin Islands home for more than a decade and am tremendously pleased to be able to bring the area a world-class destination befitting its natural grace and beauty," said Mr. Deckoff in the announcement. "There is simply no place in the world as special as the U.S. Virgin Islands and I am humbled by the opportunity to share its splendor with visitors in a manner that will provide economic benefits to the region while respecting its culture, history and natural beauty."