Florida officials have chosen not to preorder COVID-19 vaccine doses for children under 5, asserting the currently available data does not show clear benefit when weighed against the risks.
"The Florida Department of Health has made it clear to the federal government that states do not need to be involved in the convoluted vaccine distribution process, especially when the federal government has a track record of developing inconsistent and unsustainable COVID-19 policies," the Florida Department of Health said in a statement to news outlets.
"It is also no surprise we chose not to participate in distribution of the COVID-19 vaccine when the Department does not recommend it for all children. Doctors can order vaccines if they are in need, and there are currently no orders in the Department's ordering system for the COVID-19 vaccine for this age group," the agency added.
Florida is the only state not to take advantage of a preordering system opened by President Joe Biden's administration in early June, White House press secretary Karine Jean-Pierre told reporters in Washington on June 16.
Some 10 million doses were made available to states, Native American tribes, territories, and other entities through the system.
No COVID-19 vaccine is currently authorized for children under 5 but the U.S. Food and Drug Administration's advisory panel recommended on June 15 that the agency authorize both the Moderna and Pfizer jabs for toddlers and babies.
Not all experts agree, though, with Florida's top health official being one of the most prominent.
"From what I have seen, there is just insufficient data to inform benefits and risk in children. I think that's very unequivocal," Florida Surgeon General Joseph Ladapo, who also serves as the state's health secretary,
told reporters
this week.
"We expect to have good data that the benefits outweigh the risks of any therapies or treatments before we recommend those therapies or treatments to Floridians. That is not going to change. I don't think that is particularly radical. I think it's very sensible," he added.
The Moderna clinical trials for young children showed poor efficacy against infection, 50 percent for a portion of the age group and just 37 percent for the other portion. Pfizer's vaccine performed better, but at three doses, with a fourth booster dose expected to be needed before long. None of the trials measured efficacy against severe illness.
Florida previously became the
first state to say
the COVID-19 vaccine risks may outweigh the benefits for healthy children.
Rep. Charlie Crist (D-Fla.), who is running for governor, said the new decision was "reckless and unconscionable" in a statement to news outlets.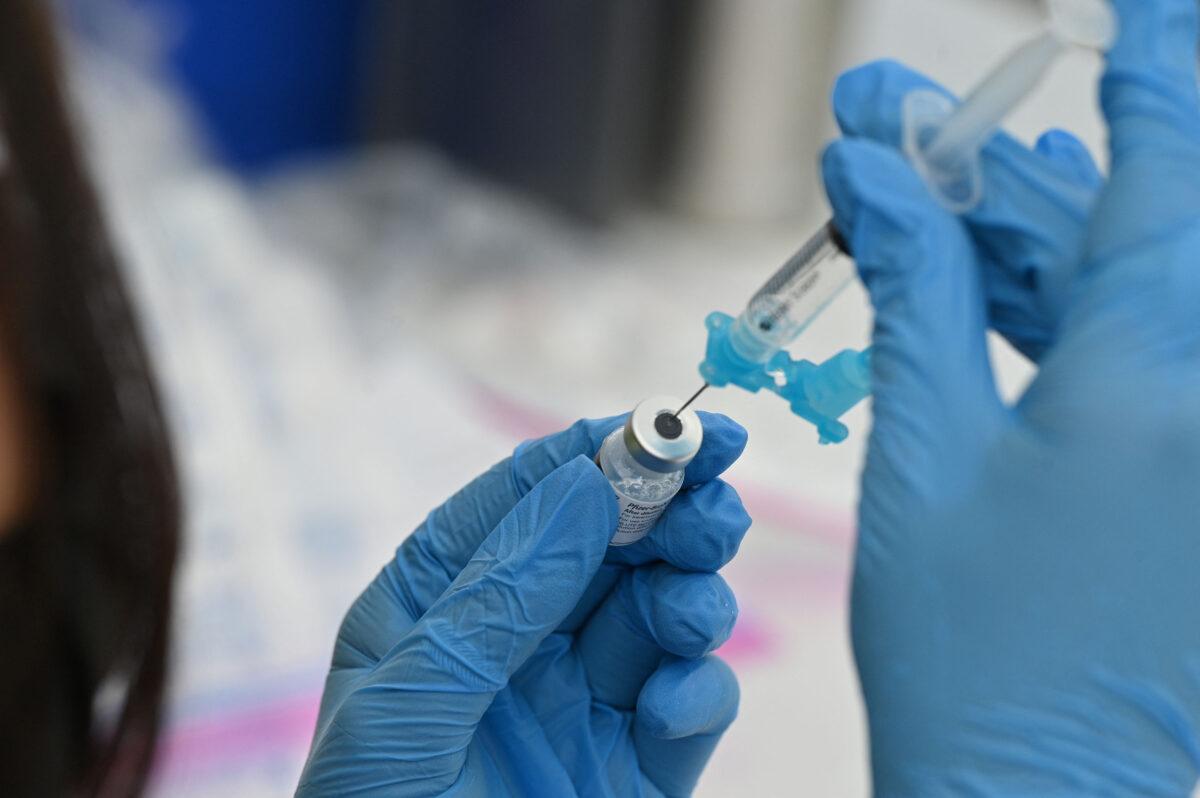 On Thursday, Florida Gov. Ron DeSantis said at an unrelated press conference that parents can get their children vaccinated in Florida but noted that kids are at low risk of severe illness or death if they contract COVID-19 even if they have not received a vaccine.
"Doctors can get it, hospitals can get it. But there's not going to be any state programs that are going to be trying to get COVID jabs to infants and toddlers and newborns. That's not something that we think is appropriate. And so that's not where we're going to be utilizing our resources in that regard," he said.
Provided the FDA authorizes the vaccines and the Centers for Disease Control and Prevention (CDC) recommend them, young children could start getting vaccinated as soon as June 20, Biden administration official Dawn O'Connell said in Washington around the same time.
O'Connell, who works for the U.S. Department of Health and Human Services (HHS), told lawmakers that the "vast majority" of states preordered doses, which are provided by the federal government for free.
An HHS spokesperson told The Epoch Times in an email that pre-ordering closed on Tuesday. Initial figures indicate 3.7 million doses were ordered. Having the doses pre-positioned "will allow kids and families to access them more quickly" if authorization and CDC clearance come through, the spokesperson said.
The dosage amounts for toddlers and babies are smaller, necessitating new orders even if states already have the vaccines in stock.
Jean-Pierre said Florida's decision will make it harder for parents to get their children vaccinated, though pharmacies and community health centers in the state will get a limited number of doses through federal distribution channels.
Just 18 percent of parents who have one or more children under 5 say they'll immediately get their child vaccinated if one or more of the vaccines are authorized for the age group, according to a Kaiser Family Foundation poll in May. The majority of the respondents said they'll wait and see, while 38 percent they definitely won't get their child vaccinated or will only do so if the shots are mandated.