President Joe Biden spoke to Japanese Prime Minister Fumio Kishida on July 8 to offer condolences over the death of former Prime Minister Shinzo Abe.
Abe, 67, was
assassinated on July 8
in Nara, Japan, during a campaign speech backing his party's candidates ahead of a parliamentary election, by
a man with a homemade gun
. Abe was the longest-serving prime minister in Japanese history, serving from 2006 to 2007 and from 2012 to 2020.
Biden called Kishida "to express his outrage, sadness, and deep condolences on the tragic and violent shooting death of former Prime Minister Abe Shinzo," according to a White House
readout
of the call.
"The President underscored that he and the American people stand with the Prime Minister and the people of Japan in their time of mourning," the readout states.
"The President noted the importance of Prime Minister Abe's enduring legacy with his vision of a free and open Indo-Pacific, and the establishment of the QUAD meetings of Japan, the United States, Australia, and India.
"The President noted our unwavering confidence in the strength of Japan's democracy and the two leaders discussed how Shinzo Abe's legacy will live on as we continue the important task of defending peace and democracy."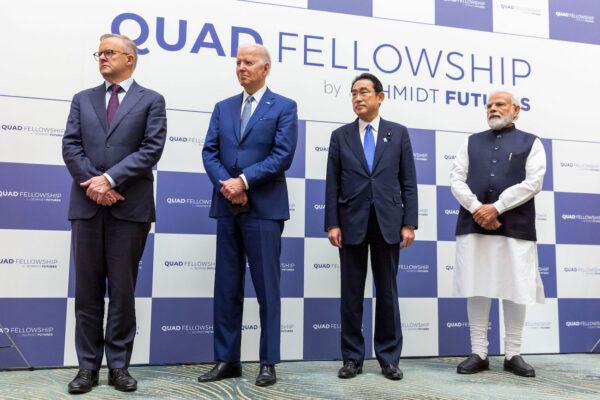 The White House also published a joint statement on July 8 from Biden, Australian Prime Minister Anthony Albanese, and Indian Prime Minister Narendra Modi, expressing shock at Abe's assassination.
"Abe was a transformative leader for Japan and for Japanese relations with each one of our countries. He also played a formative role in the founding of the Quad partnership, and worked tirelessly to advance a shared vision for a free and open Indo-Pacific," they
said
.
"Our hearts are with the people of Japan—and Prime Minister Kishida— in this moment of grief. We will honor Prime Minister Abe's memory by redoubling our work towards a peaceful and prosperous region."
Trump Considering Attending Funeral
Former President Donald Trump separately
told Breitbart
 in an exclusive interview that he has been talking to Abe's family about attending the funeral.
According to a report published July 8, when asked if he would attend Abe's funeral, Trump said, "We're going to see how it goes. We're talking to their family ... We're going to see about that, we're talking about that right now."
"We love the family. His wife is a phenomenal woman," the former president added. "[Abe] is so loved in Japan. I can imagine that is going to be an incredible celebration of life."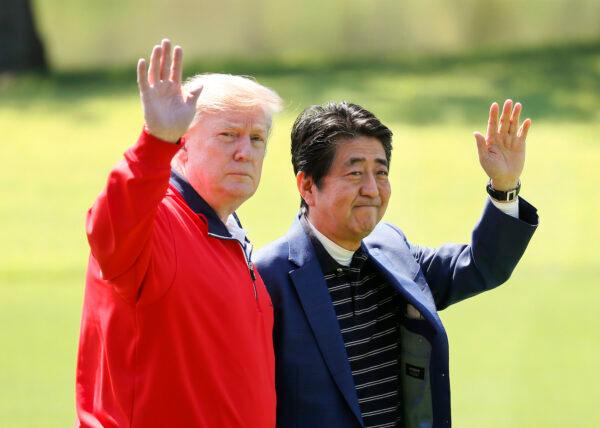 Trump shared that Abe was the first world leader that he met with after taking office as U.S. president in 2016.
"He was just very special. Every aspect of that man was just very special," Trump said. "You know, he was the first person I saw? Do you remember he came early? He came right after the election—he was the first person I saw. We had a special relationship."