President Joe Biden's administration has denied a request for National Guard assistance from Washington's mayor.
Mayor Muriel Bowser, a Democrat,
made the request in July
due to the surge in illegal immigrants the District of Columbia has seen since authorities in Texas and Arizona began offering free rides to the city for those freed by federal officials.
Washington officials asked for 150 Guard personnel to help non-governmental groups dealing with the surge, as well as additional personnel to shuttle immigrants from temporary locations to their final destinations inside the United States.
Defense Secretary Lloyd Austin, a Biden appointee, made the decision to decline the request, a military spokesman told The Epoch Times in an email on Aug. 5.
"We have determined providing this support would negatively impact the readiness of the DCNG and have negative effects on the organization and members. We understand SAMU First Response has received grant funding through FEMA's Emergency Food and Shelter Program, and has indicated that sufficient EFSP funds exist at this point to provide migrant assistance," the spokesman said.
DCNG stands for D.C. National Guard; SAMU First Response is a nonprofit; FEMA is the Federal Emergency Management Agency and EFSP refers to the Emergency Food and Shelter Program.
Bowser told reporters at an unrelated press conference that the city may send an amended request for assistance.
"When the mayor of the district says she needs or he needs, in the past or in the future, needs the D.C. National Guard to support the safe operation of our city, we expect a fair on consideration," she said. "So having just looked at their letter, they appear to say that [a] more specified request would help them understand our needs."
Only presidents have the authority to authorize National Guard deployment in Washington, and they must receive a request from local officials.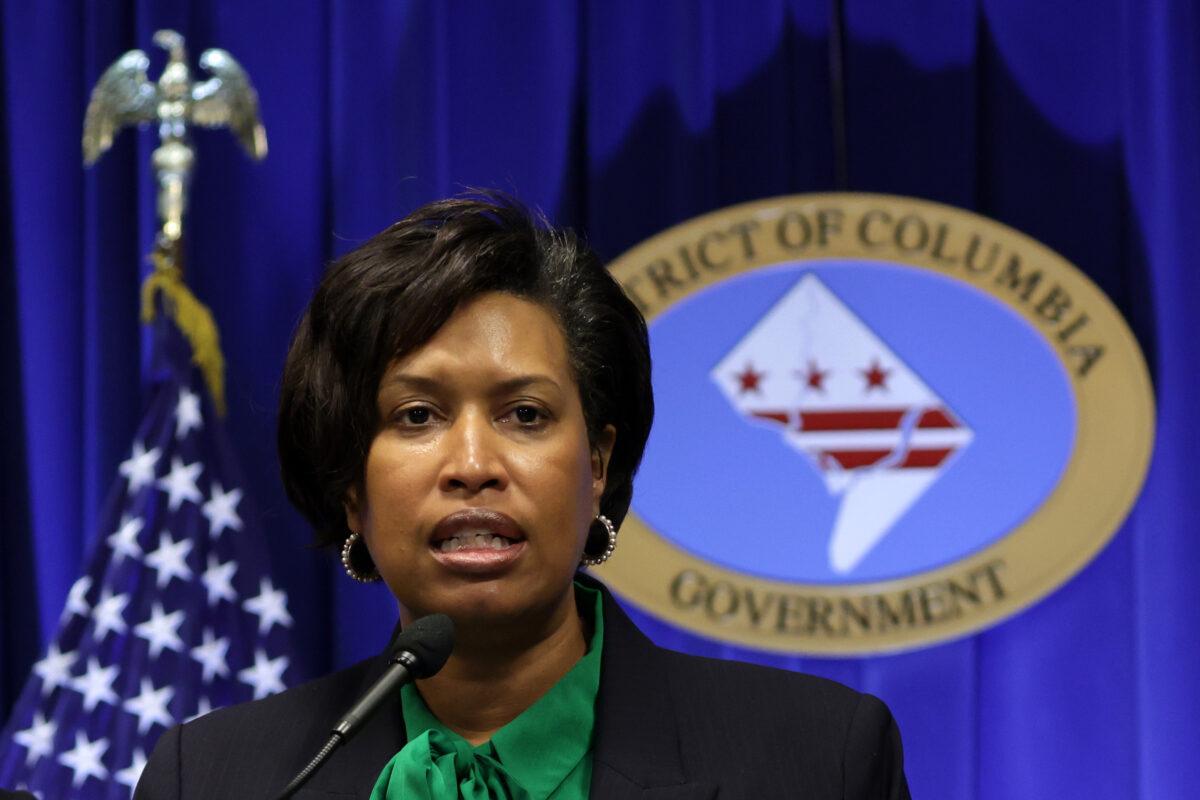 Texas Bus Arrives in New York
The action from the federal government came just hours after Texas dropped off its first illegal immigrants
in New York City
, expanding the transportation program beyond Washington.
"Because of President Biden's continued refusal to acknowledge the crisis caused by his open border policies, the State of Texas has had to take unprecedented action to keep our communities safe," Texas Gov. Greg Abbott, a Republican, said in a statement.
"In addition to Washington, D.C., New York City is the ideal destination for these migrants, who can receive the abundance of city services and housing that Mayor Eric Adams has boasted about within the sanctuary city. I hope he follows through on his promise of welcoming all migrants with open arms so that our overrun and overwhelmed border towns can find relief," Abbott added.
New York City officials have said their city is also being overwhelmed by illegal immigrants. Both Eric Adams, the city's mayor, and Bowser have criticized Abbott and Arizona Gov. Doug Ducey for busing illegal immigrants to the East Coast.