An Alabama high school football star was arrested on murder charges, according to local reports.
Jesse Altman, 17, was charged with capital murder on Wednesday, Jan. 10, in the shooting death of Aaron "AJ" Huff last week in Birmingham. Four other teenagers have been charged in the slaying, the Gadsden Times
reported
.
Officials said Huff was gunned down at around 7:30 p.m. on Jan. 4. Broderick Lawrence Pearson, 18, Lonterry Orlando Harrison, 17, Kalab Blake Whitworth, 16, and Tyler Michael Abbott, 17, have been also charged in the death.
According to local reports, it isn't clear who was the shooter.
USA Today
reported that Altman is said to be a standout on his high school football team, saying he's a three-star defensive tackle recruit.
Altman reportedly had scholarship offers to college football programs at the University of Texas, the University of West Virginia, the University of Oregon, and Mississippi State, USA Today said.
"Altman is rated as a three-star prospect by both Rivals.com and 247Sports, though it's clear college coaches think the 6-foot-1, 295-pounder has the potential to achieve far more," the report says, adding that he's "received interest from Alabama and Florida State."
Officials said that Huff and Abbott knew each other and met in a parking lot before they left in separate cars, WRBC
reported
. A car that Huff had been a passenger in stopped at an intersection and a gunman got out and opened fire at his vehicle, killing him.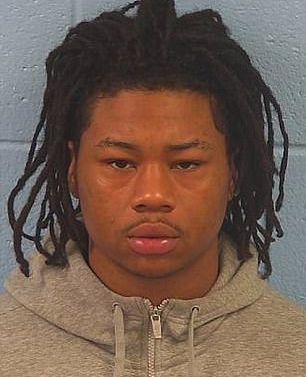 Recommended Video:
Kayaker Rescues Iguana Swimming Miles From Shore