The United States is preparing to sell Japan anti-ballistic missiles that can be used on land or on AEGIS-class destroyers, according to a spokesperson in the State Department.
The administration notified Congress of the proposed sale on Jan. 9, looking for final approval on a deal that will see Japan buy four SM-3 Block IIA missiles four MK 29 missile canisters, and other "technical, engineering and logistics support services."
The deal is worth $133.3 million and will boost Japan's Maritime Self Defense Force's (JMSDF) ability to defend Japan and the Western Pacific from ballistic missile threats in line with U.S. foreign policy and national security interests, said the spokesperson.
"It will bolster the security of a major treaty ally that has been, and continues to be, a force for political stability and economic progress in the Asia-Pacific region," said the spokesperson

The deal will improve Japan's ability to work with U.S. missile defense systems and protect U.S. military bases in the region while creating U.S. defense jobs and supporting the health of the U.S. defense industrial base.
"It would also follow through on President Trump's commitment to provide additional defensive capabilities to treaty allies threatened by the DPRK's [North Korea's] provocative behavior."
The sale comes as North and South Korea hold talks to navigate North Korea's entry into the Winter Olympics to be held in South Korea from Feb. 9 to Feb. 25. Those talks are also purportedly aimed at lessening military tensions on the peninsula.
Japan has faced a series of threats from North Korea that have gone beyond calls in North Korean state media to bomb Japan into the sea. North Korea has twice flown two ballistic missile tests over Japanese territory and landed its last ICBM test on Nov. 28 in the Sea of Japan within 200 nautical miles of the Japanese coast. 

Japan announced its decision to expand its ballistic missile defenses in December using U.S. systems, including the ground-based Aegis radar and interceptor missiles.
The Aegis system is geared towards intermediate-range ballistic missiles. North Korea is believed to have many such missiles, the largest single threat North Korea poses to Japan besides a nuclear-tipped Intercontinental ballistic missile (ICBM). ICBMs travel higher and faster and are more difficult to defend against. The Aegis system is not designed to intercept such missiles.
A source familiar with Japan's ballistic missile defense plans told Reuters in December that Japan's plan to build two Aegis Ashore batteries will cost at least $2 billion without the missiles and won't be operational until 2023 or later.
U.S. and Japanese military officials have been in constant communication since the current North Korean nuclear crisis heated up after North Korea tested its most powerful nuclear bomb yet on Sept 3, 2017.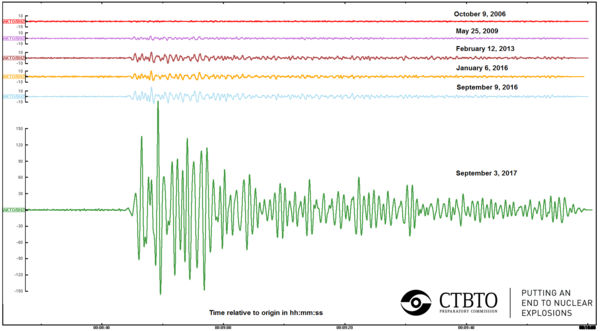 A Pentagon statement on the most recent call between Secretary of Defense James Mattis and Japanese Minister of Defense Itsunori Onodera on Jan. 9 says the two "condemned North Korea's reckless and unlawful behavior."  
"They discussed the importance of maximizing pressure on North Korea so it changes its path, refrains from provocative and threatening actions and makes a strategic decision to abandon its nuclear and missile programs," said Dana White, the Pentagon's chief spokesperson.
Recommended Video:
Melania Trump's First Year as First Lady