A family spokesman for Duane "Dog the Bounty Hunter" Chapman said his wife, Beth Chapman, was still in a medically induced coma as of June 25.
Family spokeswoman Mona Wood-Sword told The Associated Press that Beth, 51, was hospitalized in Honolulu, Hawaii, on June 21, after passing out momentarily. She was also having trouble breathing.
Duane Chapman on June 24 posted a photo of his wife in a hospital bed, writing, "You all know how she is about HER NAILS !!"
You all know how she is about HER NAILS !! pic.twitter.com/w8iWMYrWZd

— Duane Dog Chapman (@DogBountyHunter) June 25, 2019
Doctors then placed her in a medically induced coma to spare her from pain during treatment, she said.
"Duane and the family feel she's such a fighter, she could get better," Wood-Sword told AP. "The family still has hope."
Please say your prayers for Beth right now thank you love you

— Duane Dog Chapman (@DogBountyHunter) June 23, 2019
Hawaii News Now first broke the news about her being placed in a medically induced coma.
Beth Chapman in 2017 was diagnosed with throat cancer before doctors declared her cancer-free.
Sources told TMZ that medical staffers placed Beth in a coma after they found it difficult to treat her.
"We're told Beth was not reacting well when she arrived at the ER … she was in a lot of pain and required oxygen. Our sources say as doctors tried to treat her, Beth began yanking out the lines doctors were using to give her fluids and medications," TMZ reported.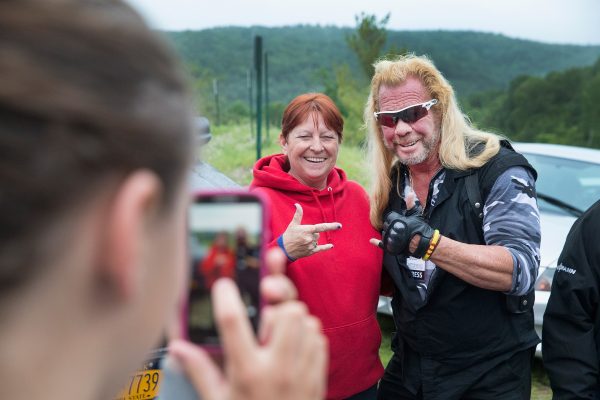 Her family members, including her famous husband, are by her side, the report said.
On Twitter, Duane Chapman, 66, wrote to "please say your prayers for Beth right now thank you love you."
He also told Us Weekly in December that she wanted to explore alternative treatment methods and wasn't always cooperating with her doctors.
"Beth will not take anything the doctors want to give her. Even the doctor told me he doesn't want her to have seizures if the pain is that bad, but she won't do it," he told the news outlet. "She takes over-the-counter pain meds. She will not take anything prescription."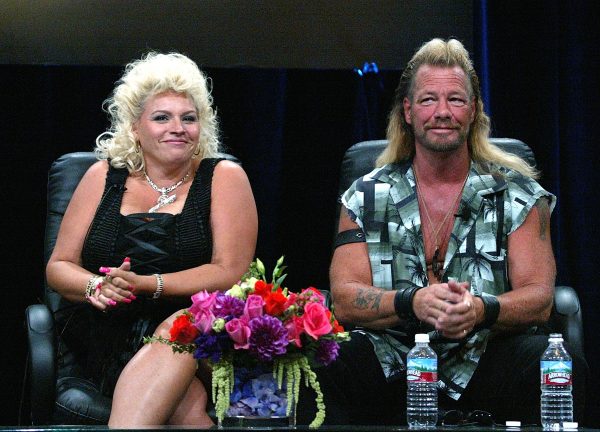 And in May, she said she wasn't opting to have chemotherapy.
"Chemotherapy is not my bag, people. Sorry, that's not for me," she said to popculture in May. "So for me, this is the ultimate test of faith. This is my ultimate lesson. And it will either be taught to me or to you. And I am fine with taking the hit for everyone else. Because I think I know another guy who did the same thing."
Previously, the pair have spoken about faith.
"Faith is probably the number one thing in our lives, no matter what we're faced with. … Through this cancer episode, we had to drum up as much faith as we could. And the Bible talks about having faith as small as a mustard seed. And that's not much. … And I thank God that we had at least that much faith to get her through that," Duane said several years ago about her cancer during the first bout.
"When we made a pledge many years ago, I said I'd love her in sickness and in health until death do us part," he told People magazine of his marriage. "And that truth has really, really come alive in my mind. And I have to stand on that; I gave her an oath that I would love her forever. And thank God it's not till death do us part at this point."