The Australian Treasurer Josh Frydenberg said an unprecedented level of government spending enabled the country to endure a COVID-19 recession.
The latest figures from the Australian Bureau of Statistics (ABS) revealed that monthly retail sales rose for the first time in September since the onset of Delta restrictions in May.
"We've certainly had to spend in an unprecedented fashion because we've faced the biggest economic shock since the Great Depression," Frydenberg told Sky News Australia. "And that full‑court press enabled Australia to have one of the strongest recoveries of any advanced economy across the world."
"So today's numbers do show that the economic come back is on," he said.
Non-food industries experienced the biggest rise in sales as restrictions began easing, as more people went out to buy household goods and clothing, footwear, and personal accessories.
"Retail turnover continues to vary by state, based on whether restrictions were imposed, removed or extended," ABS director of quarterly economy-wide statistics Ben James said. "Queensland sales rose to their highest level ever, up 5.2 percent, with no lockdowns in September."
Frydenberg said the push was off the back of more people getting back into work and working more hours and more businesses reopening.
"That is a positive sign for our economy, particularly as we come out of these lockdowns into New South Wales and Victoria," he said.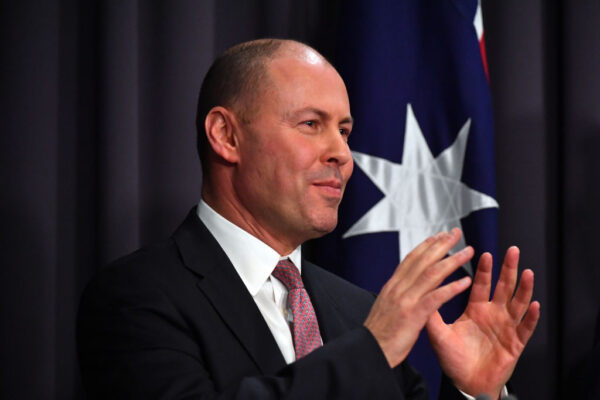 Frydenberg said the stronger labour market, where unemployment currently sits at 4.6 percent, should give people confidence about the coming months.
"We're not without challenges, but we also can go forward with a lot of confidence," he said.
He noted that a key measure for avoiding a second recession was for company and personal tax receipts to rise.
The Department of Finance revealed that total tax receipts for September were $19.5 billion higher than the 2021-22 budget forecasts.
Payments were also $11.7 higher than budget forecasts.
According to figures by ANZ bank, retail spending in September rose 1.5 percent but barely put a dent into the quarterly figure of negative 4.4 percent.
"Strong Sydney retail spending since the reopening is a good sign for retail sales once Melbourne retail reopens later today (Oct. 29) and for retail in Q4 more generally. We expect a strong Christmas trading period this year," ANZ senior economist Adelaide Timbrell said.