An investigation conducted by the U.S. Department of Education found the University of Southern California failed to protect female students who were abused by a campus gynecologist.
The details of the investigation were released in a letter to USC President Dr. Carol Folt on Feb. 27.
"What we have found at USC is shocking and reprehensible," Kenneth L. Marcus, the Department's assistant secretary for civil rights, said in a statement. "No student should ever have to face the disgusting behavior that USC students had to deal with."
Since the investigation began, in May of 2018, the Department's Office for Civil Rights (OCR) reviewed 300 student patient complaints and interviewed 43 patients whose allegations against the gynecologist, Dr. George Tyndall, spanned from the early 1990s to 2016.
According to the report, the patients described experiencing a range of medical, emotional, academic, and financial harm as a result of their interactions with the disgraced gynecologist.
Over a dozen patients refused to return to USC's Student Health Center after appointments with Tyndall—some to the detriment of their own health.
One patient told OCR that she was "so fearful of going to the doctors after her examination … that she let a painful bladder infection go untreated," the letter stated.
After their experiences with Tyndall, six former patients refused to seek medical care from male physicians. Some refused to allow their daughters to receive care from male physicians.
Sixteen patients said their experiences with Tyndall had a severely negative impact on their mental health. Half of those patients sought therapy to address the repercussions of his actions. Thirteen patients used the terms "scarring" and "traumatizing" to describe their visits.
The former patients reported academic setbacks, as well. They described difficulty concentrating, missing classes, failing courses, dropping out of school, or transferring to a different college.
The allegations against Tyndall encompass a wide range of inappropriate behavior, including conducting pelvic exams without gloves, watching his patients dress or undress, as well as taking photos of—and making unprofessional comments about—his patients' bodies.
OCR's report concludes that USC violated the Title IX regulations and "systematically failed at multiple points in time and at multiple levels of responsibility to respond promptly and effectively to notice of the alleged sexual harassment."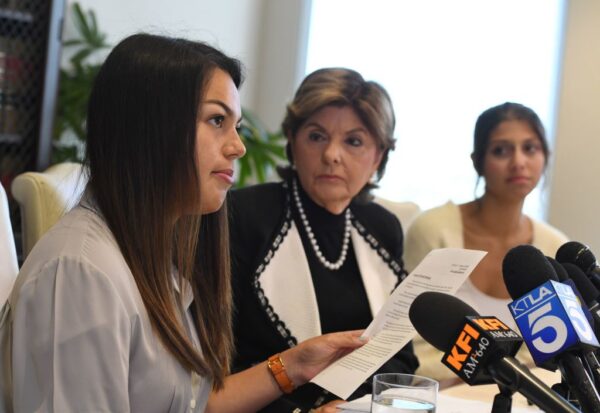 In 2016, after the University discovered 200 inappropriate photographs in Tyndall's office, the school failed to conduct a proper investigation. USC allowed the doctor to continue seeing patients for a day and a half after the photographs were discovered.
Tyndall was subsequently allowed to leave the University with a clean record from the state medical board and a financial payout.
On Feb. 21, 2020, USC President Folt and Board of Trustees Chairman Rick Caruso signed an agreement to resolve the violations and compliance concerns detailed in OCR's letter.
In addition, USC will have to hand over a record of all sexual harassment and violence complaints to federal regulators for the next three years.
In a statement, Secretary of Education Betsy DeVos characterized the university's handling of complaints against Tyndall as a "total and complete failure to protect students. [It's] heartbreaking and inexcusable."
"OCR's conclusions align with my personal resolve to strengthen USC policies, procedures and practices to promote patient well-being and prevent future misconduct," President Folt said in a statement on Feb. 27. "The University is confronting its past and implementing changes necessary to inform its future."
Earlier this week, a judge approved a $215-million class-action lawsuit intended to compensate nearly 18,000 former patients of Tyndall. Each woman is expected to receive $2,500 to $250,000 from the University of Southern California.