For the past few months, U.S. Navy veteran Arthur Moss has been working with his daughter to rediscover and preserve the past.
During the Korean War, Moss served two tours of duty in the Navy in 1951 and 1952. In his second tour, he served as a photographer on Task Force 77. Each day, he manned the deck of the USS Bon Homme Richard and captured the action with a large Fairchild K-20 camera.
"There always was danger … and someone had to be watching pretty much most of the time," Moss, 91, told The Epoch Times from his home in Apple Valley, California. "It's a two-way street: you want to take care of yourself, [but] you know you want to get a picture."
"Of course, the weather wasn't always real favorable. It was pretty cold out there. But we managed."
Recently, Moss and his daughter, Tanya Ison, unearthed a treasure trove of about 200 negatives that they thought had been lost forever or destroyed.
"My daughter prompted it," he said. "She saw some of them and wanted them all."
"It's been pretty incredible [finding] pictures I've never seen until just recently," Ison, a photographer herself, told The Epoch Times.
"Pictures I don't remember," Moss said with a laugh. "But it's fun to see them again. … It's just a big memory box. You think of things that happened at that time when the pictures were taken and where you were and what you were doing. It's fun."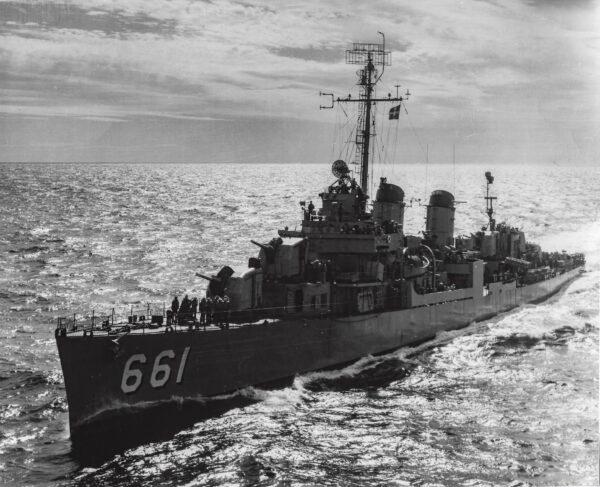 The rediscovery process, while rewarding, has been time-consuming. First, they had to soak the original negatives in warm water for about 10 minutes. Then they used their fingers to clean off the parchment paper sleeves that were stuck to each negative.
"It takes you probably 15 minutes a slide," Moss said. "We spent a lot of hours doing that."
Ison added: "We were sore for two days afterwards in our shoulders and necks from that repetitive process."
She's still in the process of scanning the negatives on a copy machine she purchased for the project. Ison said that the rare 2.25 by 2.25 size of the slides made it nearly impossible to find a company that could process them.
"That was a challenge," she said. "And he's getting older in years—"
"Not really," Moss interjected. "I'll only be 92 on the 27th [of July]."
Ison continued: "I wanted the opportunity to be able to go over these with him and … learn about some of the pictures—where they were taken, who's in them, family genealogy—all that."
"It's very valuable to have access to those pictures, and for us to enjoy them together."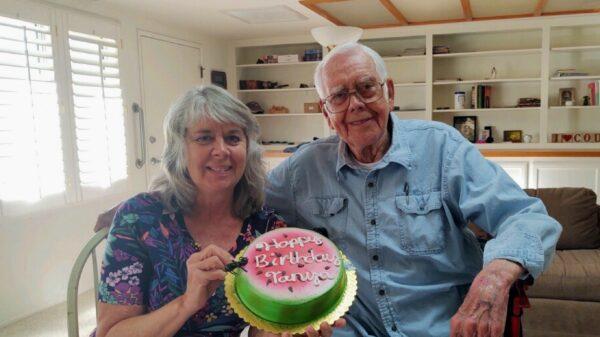 In addition to pictures taken during the war, Ison also discovered a plethora of photos that Moss took of their family upon returning home. He recalled transforming a shed at his parents' house into a darkroom to accommodate his love for photography.
"You don't have a rush to get photos taken once you get home," he said. "In the Navy, you were really rushed to get all the pictures you could get when the action was happening."
While health challenges prevent Moss from taking photos today, he keeps his eyes sharp by assembling puzzles. With this hobby in mind, Ison surprised her father by reproducing a photo featuring his ship into a 200-piece puzzle.
"As it turns out, that was one of his favorite photos of his ship, and by God's design, I chose it and had no idea it was his favorite," she said. "He loved putting that puzzle together because it brought back so many great memories of the Navy and being on that ship."