United Airlines and JetBlue Airways announced on March 4 they are cutting their U.S. flight schedules and implementing cost controls, amid dwindling travel demand because of the novel coronavirus outbreak.
Both U.S. airlines became the first to reduce flights as they announced the measures on Wednesday.
In a letter to employees, United Airlines said it would reduce 10 percent of U.S. and Canadian flights and include a 20 percent reduction in international flying in the month of April, with similar cuts planned in May.
The airline said it would only hire for critical roles, offer all U.S.-based employees the option of a voluntary unpaid leave of absence, and delay 2019 merit salary increases for management and administrative workers.
Later on Wednesday, JetBlue said it would soon cut flight capacity by roughly 5 percent but would continue to assess if further cuts were necessary. The airline said in a memo that it would also implement measures "aimed at preserving cash," including "delaying or canceling upcoming events and meetings" and "reducing hiring for frontline and support center positions."
JetBlue said it may also limit non-essential spending and consider voluntary time-off programs, as it struggles with weak demand for travel as a result of the novel coronavirus.
Passengers whose flights have been affected by the measures will be moved to other flights that will get them to their destinations "on the same day," the airline said.
United CEO Oscar Munoz and President Scott Kirby said in their letter they hoped the latest measures would be "enough."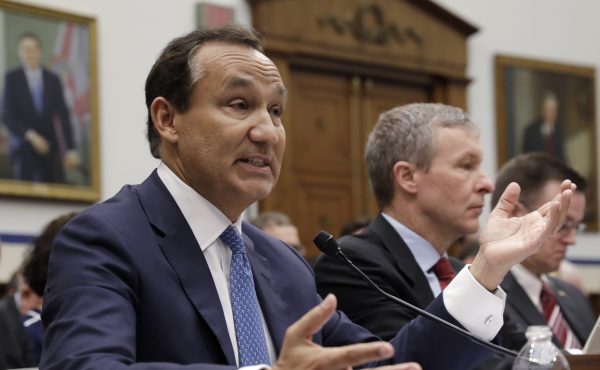 "The dynamic nature of this outbreak requires us to be nimble and flexible moving forward in how we respond," they wrote.
The pair said the crisis "continues to evolve rapidly" for the airline industry, adding that the airline plans to ax flights "in a way that minimizes the impact on our employees and our operation," CNN reported.
The airlines did not specify which routes would be targeted by the cuts.
The news came as the United States on Wednesday confirmed its 11th death from the coronavirus outbreak, with 160 confirmed cases.
Executives from major airlines met with President Donald Trump and Vice President Mike Pence at the White House on Wednesday to discuss the coronavirus outbreak and its impact on air travel.
Concerns over the effect of reduced travel demand on airlines have hit airline shares and stoked fears of a financial bailout for the sector, an idea that the head of the U.S. Chamber of Commerce on Wednesday moved quickly to dismiss.
In response to a question about a potential bailout, Trump said: "Don't ask that question please, because they haven't asked [for] that. I don't want you to give them any ideas."
"Where these people are flying, it's safe to fly," he said as he sought to reassure passengers that flying on U.S. airlines remains safe.
The executives from United Airlines, Southwest Airlines, and others said that they have intensified aircraft sanitation procedures to keep planes "clean and disinfected."
Reuters contributed to this report.