The Maritime Union of Australia (MUA) has called comments by the Australian consumer watchdog in its report on port delays an "unhelpful and inaccurate intervention," adding that it was not their place to comment on workers' pay disputes.
The Australian Competition and Consumer Commission (ACCC) noted in its report on Nov. 4 that industrial action and restrictive work practices have further disrupted the supply chain and exacerbated delays.
"The ACCC should not recklessly conflate the astronomical international shipping costs, port congestion, and COVID-19 related pressures on Australia's supply chains with waterside workers seeking fair pay, job security, and safety at work," MUA national secretary Paddy Crumlin said in a statement.
"The ACCC's role is to examine the regulatory and economic circumstances affecting Australian shipping, not to comment on the lawful right of workers to negotiate their employment agreements."
MUA-backed strikes occurred across several Australian ports in October, with more scheduled for this month after negotiations with container terminal operator Patrick Terminals broke down.
The report said the MUA used industrial action to push for restrictive work practices such as agreements for the majority of new recruits to be "family and friends" of existing employees or people chosen by the union.
"Industrial action on top of pre-existing congestion has, unfortunately, put enormous strain on our international container ports at a time when they can least cope with it, and in the case of Port Botany, some shipping lines have decided the delays make using the port commercially unviable," ACCC chair Rod Sims said.
Crumlin said the ACCC's "union bashing" was unwarranted and blamed the issues on COVID-19 impacts and shipping company behaviours.
"These economic realities only reinforce the importance of the MUA's call for a strategic Australian fleet of cargo vessels to protect our sovereign capabilities," he said.
Crumlin criticised the report for containing "several contradictions and errors of fact," such as benchmarking Australian shipping terminals through idle time, which is the length of time ships spend berthed.
"[This] is subject to so many variables as to be completely unhelpful, especially as the volume of containers carried on each ship has increased," he said.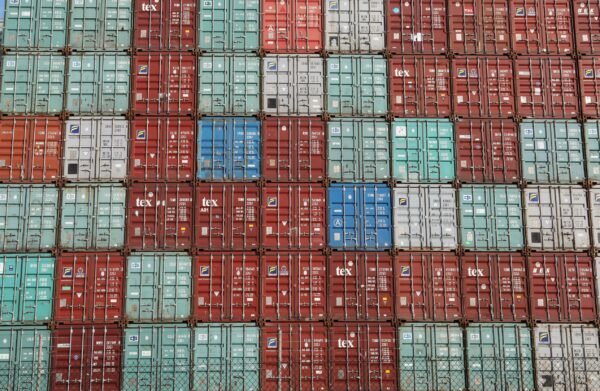 The report revealed that Australian port efficiency issues began long before COVID-19, which only worsened the situation.
"We were told that some shipping lines were already withdrawing services from Australia before COVID hit. Australia needs to take decisive action to remain an attractive destination for global shipping lines," Sims said.
Meanwhile, the Australian Chamber of Commerce and Industry (ACCI) called the MUA's actions a "push to paralyse Australian ports" that risks the nation's economic recovery amid international supply chain disruptions.
"The industrial action we are seeing in our ports isn't about the money. Indeed, the existing agreement in Sydney means waterfront workers are already paid on average $172,000 (US$127,000) a year for just 200 days of work," ACCI CEO Andrew McKellar said.
"The reality is that the MUA is opportunistically ramping up pressure to maintain their grip over port operations, recruiting their family and friends, while they trash any measures for a more flexible and responsive workforce."