Mystery surrounds the deaths of 23 high-ranking military officers within Cuba's Communist Party who have died since July 2021.
Concurrently, trials continue on the politically embattled island nation for protesters who participated in the landmark anti-government demonstrations last year.
And experts think there's a connection between the events.
One of the nation's most powerful men, Gen. Luis Alberto Rodríguez López-Calleja, is now among the nearly two dozen deaths. He died of a heart attack on July 1.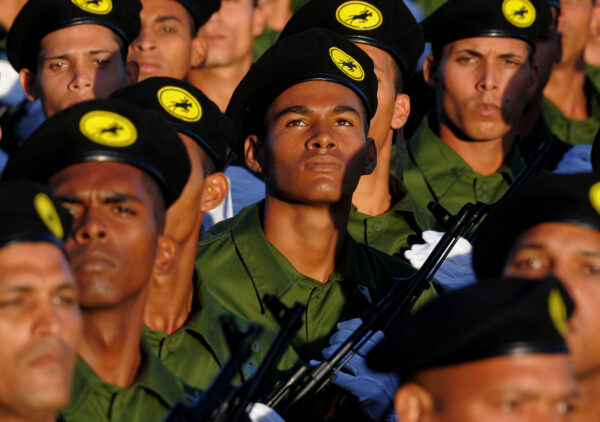 Not all analysts think this is a coincidence, but rather more a symptom of the regime "cleaning house" in a bid to restore order.
"The 'sudden death' of General Luis Alberto Rodríguez López-Calleja raises questions about the stability and durability of the communist tyranny in Cuba," Orlando Gutiérrez-Boronat, an analyst and coordinator for the pro-democracy coalition Assembly of the Cuban Resistance, told The Epoch Times.
He notes there are a couple of reasons why, of the 23 military officer deaths since July 2021, López-Calleja's is a good barometer for the state of affairs within Cuba's regime.
First, was the sudden nature of it: a fatal heart attack. Second, López-Calleja was a symbol of power and continuity within the regime.
The U.S. government has long since known Havana has at its disposal biological weapons that can induce health complications. The scope and possible applications were discussed at length during a 2002 Senate hearing.
In a foreign relations committee hearing that same year, Carl Ford, then-assistant secretary of state for intelligence and research, stated he believed Cuba had at least a limited offensive biological warfare research and development effort.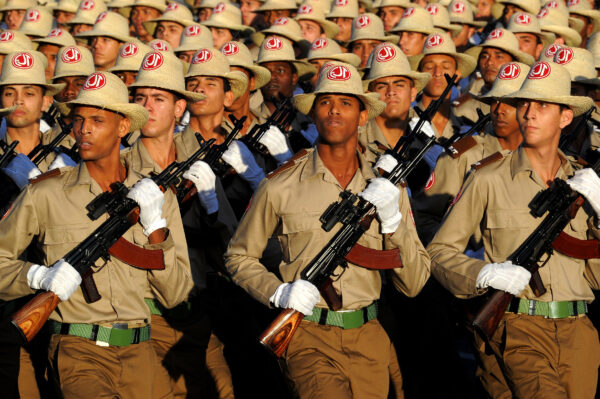 López-Calleja functioned as the right-hand man and adviser to current President Miguel Mario Díaz-Canel.
At one point, the general was married to the daughter of Raúl Castro and was also executive president of the Business Administration Group of the Cuban Revolutionary Armed Forces.
Gutiérrez-Boronat asserts that López-Calleja was the real power within the communist regime, saying he ran the "state within a state."
"His death may be more significant than Raúl Castro's will be," he said.
Whether López-Calleja's demise was from natural causes or something more sinister remains unknown. However, in the wake of last year's nationwide anti-government protests, a pattern has emerged.
On July 11, 2021, the largest anti-communist demonstrations in decades ignited and spread like wildfire throughout the country.
Díaz-Canel condemned the protesters as "mercenaries" and deployed an armed response to bring the dissenters to heel.
Police and soldiers rushed to stem the tide of a new revolution. They made efforts to identify organizers and group leaders, who were swiftly arrested and continue to this day to face trial, torture, and lengthy prison sentences.
Yet just seven days after Cuba's armed forces struggled to douse the flames of rebellion, Cmdr. Agustín Peña Pórrez, 58, died on July 17, 2021. Then five other military officers of high rank followed less than 10 days later.
Two generals even died on the same day: Reserve Brig. Gen. Manuel Eduardo Lastres Pacheco and Brig. Gen. Armando Choy Rodríguez, both on July 26, 2021.
Of the initial six, all were reportedly cremated immediately after their demise with no autopsy or discussion of funeral arrangements. The Cuban government also withheld any details regarding their causes of death.
This was repeated a couple months later when two more communist military generals died on the same day, Sept. 30.
The regime declined to explain or provide further details to the public.
When taken as a whole, since the July 11, 2021, protests, four officers died in August 2021, six in September, two in October, and one in December. The greatest number of military officer deaths—16—occurred within 60 days of the historic July 2021 demonstrations.
"I think criticism of the regime response to the July 11 protests may have triggered an internal purge," Gutiérrez-Boronat said.
This year, another four Cuban generals died, including one military general per month in February, March, June, and July.
Though when it came to the death of López-Calleja, the communist leadership core broke its silence.
"A revolutionary has left us, a man who served the Homeland and the Revolution in all its trenches," Díaz-Canel posted on his Twitter account.
Some experts attribute the sudden departure of Cuba's old guard to the devastating effects COVID-19 has had on the country.
To date, more than 1 million cases of the disease have been reported in the small island nation, along with 8,529 deaths, according to World Health Organization data.