Twenty-one years after Chinese communist dictator Jiang Zemin launched a far-reaching campaign to eradicate Falun Gong, the peaceful meditation practice is still undergoing severe persecution in China. Canadian parliamentarians from different parties want that to end, with some calling for the government to use the Magnitsky law to impose sanctions on those who are instrumental in persecuting Falun Gong adherents.
"Falun Gong is a peaceful spiritual movement that promotes values that are widely shared, and yet they have faced unbelievable brutal persecution," said MP Garnett Genuis, the Conservative shadow minister for Canada-China relations.
Genuis, along with a dozen other parliamentarians and human rights activists, spoke at an online event marking 21 years since the persecution of Falun Gong started in China on July 20, 1999.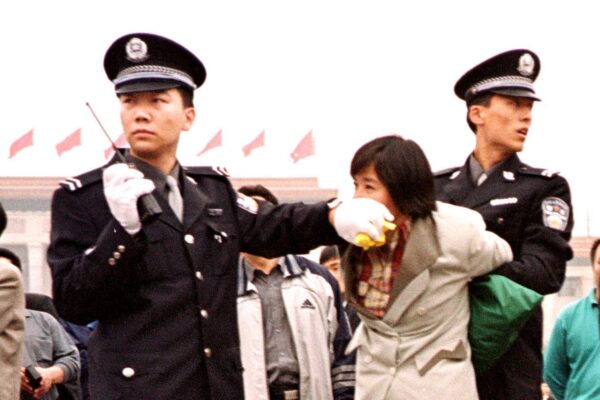 Liberal MP Judy Sgro, former minister of citizenship and immigration and co-chair of the Parliamentary Friends of Falun Gong, said she marks this occasion annually on Parliament Hill to "stand in solidarity with the Falun Gong practitioners" and to make clear "our intentions to campaign for liberty and tolerance." This year, due to the pandemic, the event was held online.
Falun Gong, also known as Falun Dafa, is a spiritual meditation discipline based on the principles of truthfulness, compassion, and tolerance. It was introduced to the public in the early 1990s, and attracted a huge following within a short time, with government surveys showing between 70 and 100 million considering themselves adherents.
This popularity prompted Jiang, the leader of the totalitarian Chinese Communist Party (CCP) at the time, to start a campaign of persecution against the practice in 1999, the aim being to eradicate it.
"In the face of totalitarianism, the Falun Gong have been steadfast in their beliefs," Sgro said.
"I commend all Falun Gong practitioners for their unwavering commitment to safeguard the universal principles of truthfulness, compassion, forbearance, three words that I believe the entire world should use as their basis for their principles to ensure safety and good health for everyone."
Conservative MP Peter Kent, also a former cabinet minister and co-chair of the Parliamentary Friends of Falun Gong with Sgro, said his caucus will always stand with "persecuted religious minorities," and said he hopes for a day that the freedoms in Canada can also be enjoyed in China.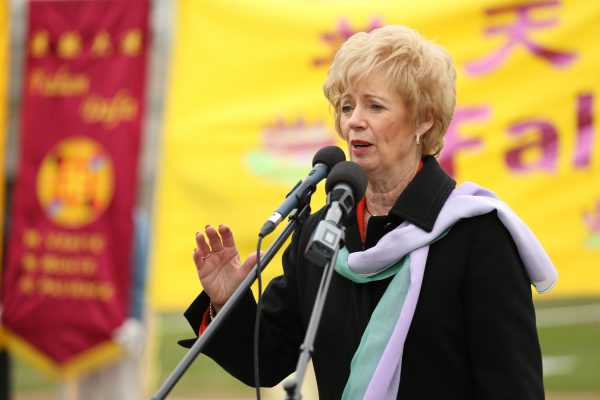 "A day when the tenets of Falun Dafa, Falun Gong, can be spoken aloud in Tiananmen Square … truthfulness, compassion, tolerance," Kent said.
Most of the speakers talking at the event are also part of a group of current and former Canadian lawmakers who, along with over 600 of their global peers, signed a joint statement this week calling for an immediate end to the persecution of Falun Gong.
"The persecution of Falun Gong in China has been one of the harshest campaigns against a faith group in modern times," the statement says.
In all, 63 current and former Canadian parliamentarians from all parties put their names to the statement.
Separately, the Inter-Parliamentary Alliance on China, a global coalition of lawmakers established to coordinate policies to address the Chinese regime's growing influence around the world, issued a statement condemning the persecution of Falun Gong. Co-chairs of the Canadian members of the coalition include former Liberal justice minister Irwin Cotler and MP Genuis.
Conservative Party Leader Andrew Scheer also issued a statement, marking 21 years since the "beginning of the illegal and violent persecution of Falun Gong practitioners by the Chinese Communist Party."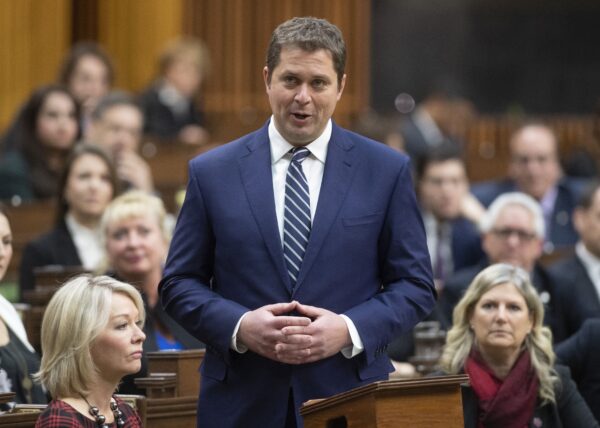 "The Chinese Communist Party must stop its illegal widespread surveillance, arbitrary detention, imprisonment, and torutre of Falun Dafa practitioners and other religious minorities," Scheer said.
Alberta Premier Jason Kenney also issued a statement to mark the occasion, noting that Falun Gong adherents undergo torture and death in China.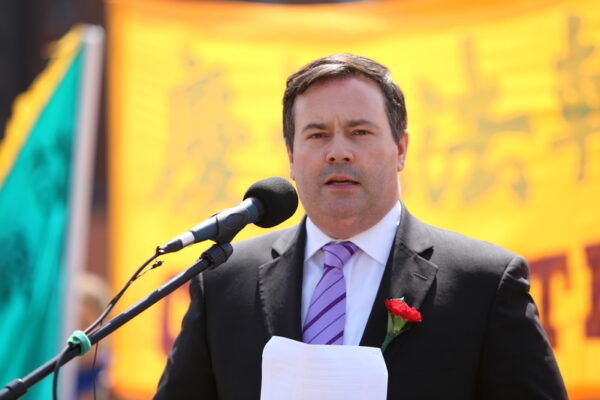 "On this sad and solemn anniversary, we remember these martyrs to freedom of conscience and religion and we admire and applaud the strength and courage of the millions of Falun Gong practitioners still suffering persecution," Kenney said.
Elizabeth May, the parliamentary leader of the Green Party, told the audience listening in on the online event that she has consistently attended rallies to mark the July 20 anniversary to "express solidarity with the cause of Falun Gong," and hopes the persecution will end.
"I respect enormously the peaceful work that [Falun Gong adherents] do," May said.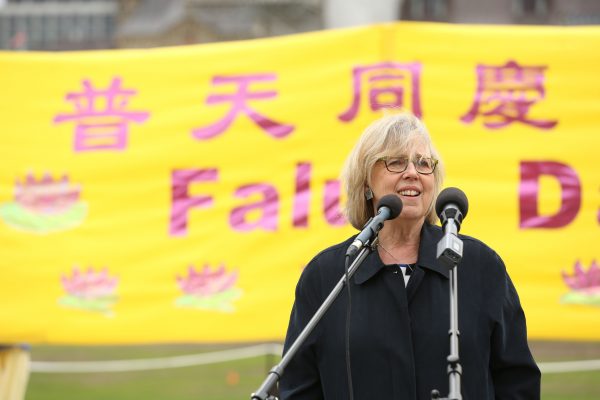 'Dark Day in Human History'
Conservative MP Michael Cooper, a member of the Canada-China Legislative Association, said July 20 marks a "dark day in human history."
"Twenty-one years later that campaign of terror continues," Cooper said. "The crimes of the Chinese communist regime against peaceful Falun Dafa practitioners are well documented, and they should shock the conscience of the world."
Before the persecution began, Falun Gong was celebrated by Chinese officials for providing moral teachings and improving the health of practitioners.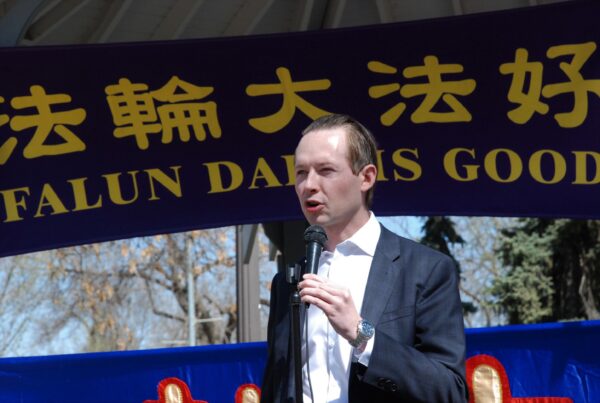 According to author Clive Hamilton in his 2018 book "Silent Invasion," for outsiders "it is strange that loose organization promoting a spiritual practice … and with no political aims, should have provoked such a ruthless crackdown."
However, Hamilton writes, "CCP leaders felt threatened by a  movement with more members than the party and attracting greater devotion."
Cooper said the campaign of persecution that was started in 1999 has included "murder, torture, and human organ harvesting."
Stéphane Bergeron, a Bloc Québécois MP and his party's foreign affairs critic, noted the different forms of persecution suffered by Falun Gong adherents in China, and outlined a number of actions taken by other jurisdictions to combat organ harvesting in China.
For example, he said, the U.S. House of Representatives in 2016 passed a resolution asking Beijing to end the persecution of Falun Gong, and the European Parliament issued its own declaration in the same year calling for an end to forced organ harvesting from prisoners of conscience in China. The declaration said in part that "there have been persistent credible reports on systematic, state-sanctioned organ harvesting from non-consenting prisoners of conscience in the People's Republic of China, primarily from practitioners of Falun Gong peaceful meditation and exercises but also from Uighurs, Tibetans, and Christians."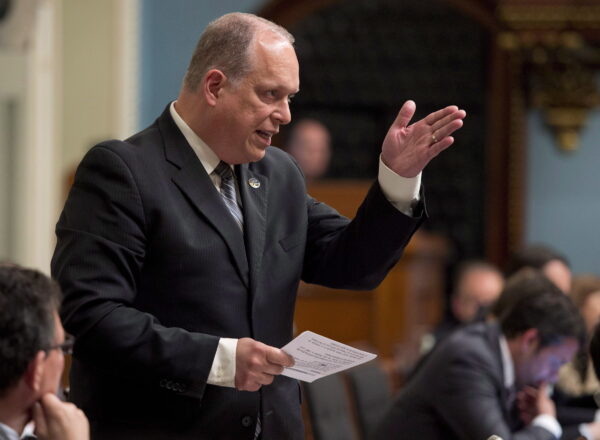 Bergeron said he urges Foreign Minister François-Philippe Champagne to "confront the Chinese government on these dishonourable practices that violate the most fundamental rights of every human being on this planet."
Last year, a people's tribunal in London, England, found that the Chinese regime's sustained practice of forced organ harvesting from Falun Gong adherents constitutes a crime against humanity. The China Tribunal was chaired by Sir Geoffrey Nice QC, who led the prosecution of former Yugoslav president Slobodan Milosevic for war crimes at the International Criminal Tribunal.
Combatting Organ Harvesting
In his talk, MP Genuis said it's time Canada passed "new legislation addressing the issue of organ harvesting."
Genius has been among the parliamentarians championing the adoption of laws to combat organ trafficking, and a bill to counter the issue has been introduced by Conservative Sen. Salma Ataullahjan.
Besides this bill, there are a number of other actions the Canadian government can take to address the issue of organ harvesting from Falun Gong adherents in China, David Matas, an international human rights lawyer, said in his talk.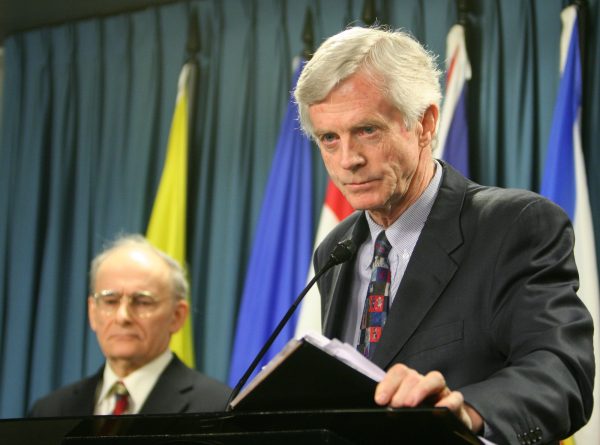 Matas, along with former MP and secretary of state David Kilgour, were the first to investigate China's forced organ harvesting from Falun Gong adherents in 2006.
Some of the actions the government can take include joining the Council of Europe convention against trafficking in human organs; raising the issue at the U.N. Human Rights Council; using Canada's Magnitsky legislation to sanction the perpetrators; and taking action at the provincial level to set ethical and professional standards for health centres and doctors when it comes to dealing with transplant tourism.
Former justice minister Cotler, who also introduced a private member's bill to combat organ harvesting while he was a legislator, said that all those involved in illegal forced organ harvesting should be called out.
Magnitsky Legislation
Cotler, a co-chair for the Canadian members of the Interparliamentary Alliance on China (IPAC), said he's very pleased that the organization has made asking for justice for Falun Gong practitioners in China a priority.
"On this 21st anniversary, we have to make justice for the Falun Gong and accountability for their human rights violations a priority as a matter of principle and policy for the international human rights movement for parliamentarians," he said.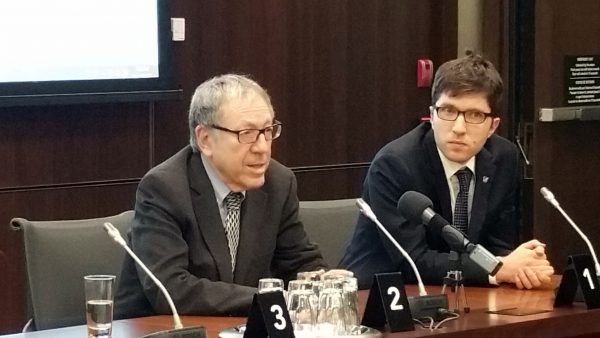 Cotler, who is also a professor of law, said Canada should use its Magnitsky legislation to sanction those involved in the persecution of Falun Gong.
Cotler is among a number of current and former Canadian parliamentarians who are urging Ottawa to use the Magnitsky Act to target those responsible for the persecution of Falun Gong. Examples of sanctions include barring targeted individuals from entering Canada, or engaging in financial transactions in Canada or with Canadians outside the country.
James Bezan, a Conservative MP and one of the legislators asking for the use of Magnitsky legislation to get justice for Falun Gong, said implementing the legal tool is the "very least" Canada and other allies can do "to ensure that those gross human rights violators … are held to account."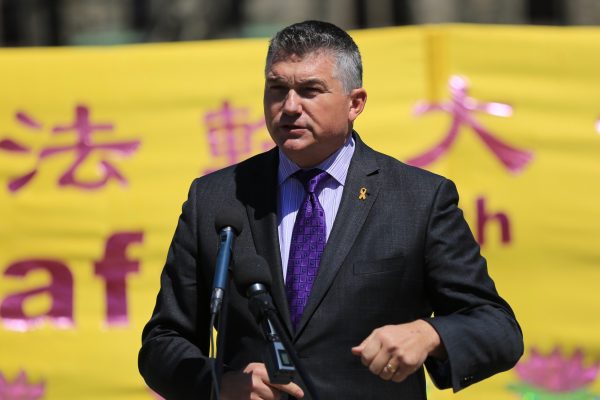 "I don't think any of us will ever rest until they are held to true account for their crimes against humanity," Bezan said at the event.
He added that the first thing China can do to prove that it is "on a path of being someone that we can trust and work with" is to "immediately stop the persecution of Falun Dafa practitioners."
Ending the Persecution
Alex Neve, secretary general of Amnesty International Canada, said in a statement that July 20 is a "mournful anniversary" but also "a time to honour the remarkable strength, perseverance, and courage of Falun Gong practitioners and family members in China and around the world who refuse to give in."
He also said the CCP's persecution of Falun Gong has extended to Canada. A recent report put out by the Canadian Coalition on Human Rights in China, which Amnesty is a part of, outlines cases of harassment, threats, interference, and violence against groups targeted by the CCP in Canada, including Falun Gong.
Neve also noted that Canadian citizen Sun Qian is currently incarcerated in China for her belief in Falun Gong, and was recently given an eight-year sentence.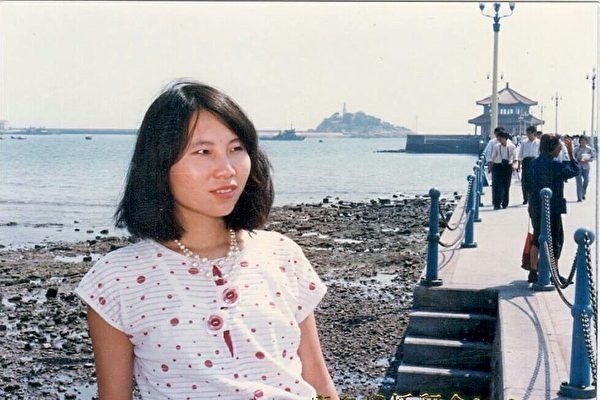 Neve urged the Canadian government to act on the recommendations of the coalition and "ensure that Falun Gong and other human rights defenders working here in Canada on Chinese human rights concerns, can do so safely," and to urge the Chinese government to end the persecution.
Former MP Kilgour said that media, politicians, and activists have to ensure that Falun Gong adherents don't think the world has forgotten about them, and should speak out against the suppression of the practice.
"Even those who have become vocal in recent months about the CCP's contempt for human dignity rarely mention Falun Gong, as if it were taboo," he said. "It's time to break this silence."
Rabbi Reuben Bulka, a former co-president of the Canadian Jewish Congress, said the CCP is murdering its own people with the persecution of Falun Gong, and the world needs to stand up to stop it.
"These people [Falun Gong] are being murdered day in and day out for their organs, and we can't just be simply sitting by and doing nothing," Bulka said at the event.
Conservative Sen. Thanh Hai Ngo, who joined the over 600 parliamentarians as a signatory to the joint statement calling for an end to the persecution of Falun Gong, said Canada and other countries around the world should follow the United States in sanctioning human rights violators in China.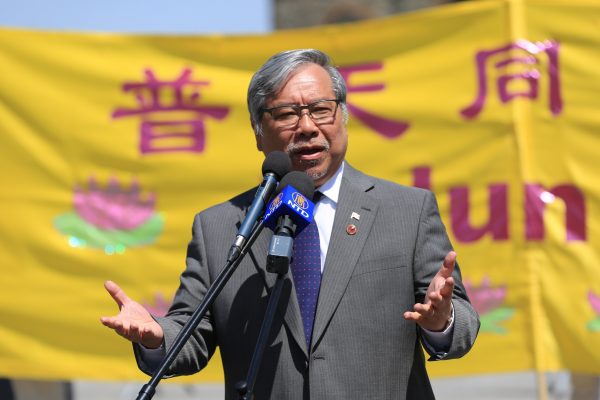 "If we don't do anything, they will take it for granted," Ngo said in an interview.
MP Sgro said the persecution can be ended with "world awareness" about human rights abuses in China.
"I think the only way that will stop is when the world demands that China respect the human rights of everyone," she said in an interview.
"As long as I'm a parliamentarian, and even afterwards, I will continue to be an advocate for human rights issues around the world, specifically the Falun Gong."