The U.N. Security Council is set to vote on May 26 on a push by the United States to update and strengthen sanctions on North Korea following a string of ballistic missile launches by Pyongyang.
The United States, which holds the rotating United Nations Security Council presidency for this month, announced plans for the vote Wednesday.
It comes as officials in the United States have been working on a draft Security Council resolution under Chapter VII of the Charter of the United Nations in an effort to tighten sanctions on North Korea, which it has strongly criticized for violating previous Security Council resolutions.
North Korea has been subject to U.N. sanctions since 2006 over its nuclear and ballistic missile programs. Officials put the draft resolution in its final form for a vote on Wednesday afternoon.
The draft resolution to be voted on Thursday calls for a reduction in the amount of crude oil that North Korea can legally import every year from four million to three million barrels, and would reduce exports of refined petroleum products from 500,000 barrels a year to 375,000 barrels.
It would also ban the North from exporting mineral fuels, mineral oils, and mineral waxes.
Additionally, it would halt the sale or transfer of all tobacco products to North Korea and tighten maritime sanctions. Exports of clocks and watches would also be banned.
A global asset freeze on Lazarus Group, which was created by North Korea, is also part of the resolution, which states that the cybercrime group engages in "cyberespionage, data theft, monetary heists, and destructive malware operations" against the government, military, financial, manufacturing, publishing, media and entertainment institutions as well as shipping companies and critical infrastructure.
However, North Korea's neighbors China and Russia, both permanent members of the Security Council, have opposed the latest measure and called for sanctions to be eased.
At a council meeting on May 11, the two countries said that they wanted to see renewed talks as opposed to tighter punishments for the North.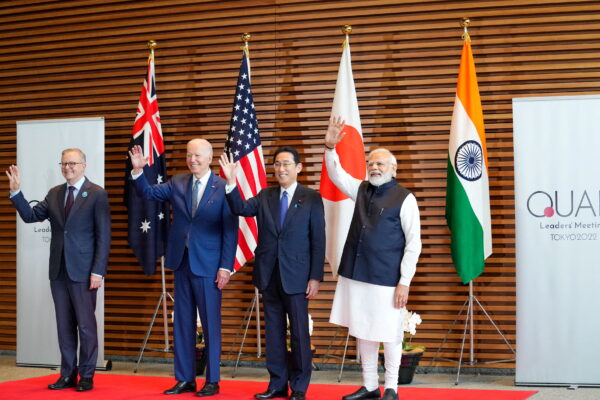 It is unclear if both China and Russia will use their veto power to block the latest measure or abstain from voting but Russia's U.N. Ambassador Vassily Nebenzia told Reuters earlier on Wednesday that he didn't believe U.N. action would be "very conducive" to engagement with North Korea.
Meanwhile, China's U.N. Mission said in a statement Wednesday evening: "We don't think a resolution as proposed by the U.S. can solve any problem," adding that China instead proposes that the council adopt a formal statement instead of a sanctions resolution.
The Epoch Times has contacted the United Nations Security Council for comment.
Wednesday's announcement of the vote came just hours after North Korea launched three ballistic missiles off its east coast, according to South Korea's military. The latest weapons fire marks the 17th round this year. One of the missiles is suspected to be an intercontinental ballistic missile (ICBM).
According to South Korea's Joint Chiefs of Staff (JCS), the three ballistic missiles were launched in the space of less than an hour between 6 a.m. and 7 a.m. local time from the Sunan area of Pyongyang, the North Korean capital.
The second unidentified missile appeared to have failed mid-flight, the JCS said, while the third missile was a short-range ballistic missile, it said.
Those launches came just hours after U.S. President Joe Biden left Asia after a 5-day trip that included stops in South Korea and Japan. The president kicked off the trip in Seoul where he agreed to boost measures to defend allies from North Korea's advancing nuclear and missile capabilities.
Biden reiterated the United States' extended deterrence commitment to South Korea will utilize "the full range of U.S. defense capabilities, including nuclear, conventional, and missile defense capabilities," amid a growing nuclear threat and intensifying weapons tests from North Korea.
The latest draft resolution to be voted on Thursday would also freeze the global assets of Korea Namgang Trading Corporation, which has been sanctioned by the U.S. Department of the Treasury's Office of Foreign Assets Control (OFAC) for supplying North Korean laborers overseas to generate income for the government.
The same freeze applies to Haegumgang Trading Corporation, which U.S officials say has conducted business on behalf of the Government of North Korea and worked with a Mozambique company under a $6 million contract that includes surface-to-air missiles, air defense radar, and portable air defense systems.
Kim Su Il, an alleged employee of the Munitions Industry Department (MID) responsible for overseeing the development of the North's ballistic missiles would also be added to the sanctions blacklist.