UK Labour leader and would-be prime minister Jeremy Corbyn finally broke his silence on the accusations of anti-Semitism that have engulfed his party after Jewish community leaders said it posed an "existential threat."
However, Corbyn's promise to "root out anti-Semites" was dismissed as a stunt by some leading figures in the Jewish community, who scorned the fact that his article was "cynically" published late on a Friday afternoon, meaning many observant Jews could not engage with it.
They also criticised the fact that part of the piece appeared to have been cut and pasted from an earlier article.
Writing in the Guardian on Aug. 3, Corbyn did not back down on the issue of the definition of anti-Semitism at the centre of the criticism, but acknowledged that there was a "real problem" with anti-Semitism in the party.
"I do not for one moment accept that a Labour government would represent any kind of threat, let alone an 'existential threat,' to Jewish life in Britain, as three Jewish newspapers recently claimed," wrote Corbyn. "That is the kind of overheated rhetoric that can surface during emotional political debates."
"But I do acknowledge there is a real problem that Labour is working to overcome. And I accept that, if any part of our national community feels threatened, anxious, or vulnerable, not only must that be taken at face value but we must all ensure those fears are put to rest," he said.
Published Just Before the Sabbath
The Anti-semitism debate exploded after the Labour Party refused to adopt wholesale the International Holocaust Remembrance Alliance's definition of Anti-semitism—an almost standard definition used by many organisations.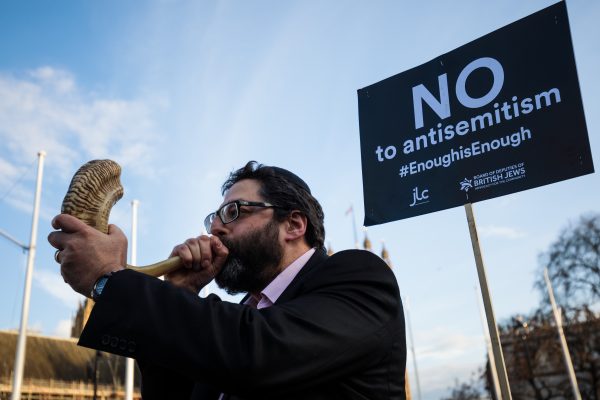 The new guidelines were being drawn up by the party's executive committee in response to long-running concerns of anti-Semitism.
Criticising the move, a joint editorial from three Jewish newspapers said, "Under its adapted guidelines, a Labour Party member is free to claim Israel's existence is a racist endeavor and compare Israeli policies to those of Nazi Germany, unless 'intent'—whatever that means—can be proved."
In his article, titled "I will root anti-Semites out of Labour–they do not speak for me," Corbyn defended Labour's decision not to accept the IHRA's definition.
"It is unfortunately the case that this particular example, dealing with Israel and racism, has sometimes been used by those wanting to restrict criticism of Israel that is not anti-Semitic," Corbyn said.
But the timing of Corbyn's article, just ahead of the Sabbath, quickly drew ire from the leaders in the Jewish community.
The editor of the Jewish Chronicle, Stephen Pollard wrote, "Anyone, and I mean anyone, who releases a statement directed toward the Jewish community late on a Friday afternoon is doing so deliberately and cynically. Everything Jeremy Corbyn does is a stunt."
The fact that  two paragraphs appeared to have been copy and pasted (with minor edits) from an Evening Standard article in April was also criticised.
MP Threatens to 'Prove' Corbyn is an Anti-Semite in Court
Gideon Falter, head of the Campaign Against Antisemitism, described Corbyn's article as "vague and meaningless" saying that they remained convinced Corbyn is an anti-Semite.
"He has tried to divide and conquer by dismissing the Jewish community's unprecedented unity as 'overheated rhetoric,' when that is exactly what he is guilty of," said Falter in a statement. 
"He has tried to shift attention to the far-right. And crucially, he has tried to make this about Israel when this is about anti-Semitism in his British Labour Party."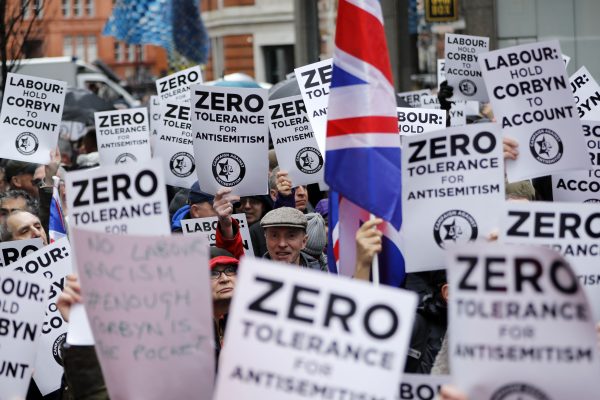 Labour has been wrestling with accusations that it has been tolerant of anti-Semitism among some of its members, and in April, leaders of Britain's 270,000 Jews organized a protest accusing Corbyn of failing to address their concerns.
On July 23 lawmaker Dame Margaret Hodge threatened to take Labour to the High Court to prove that Jeremy Corbyn is an anti-Semite, after the party launched an investigation into her behaviour when she berated Corbyn over the anti-Semitic claims.
Hodge, a veteran Jewish MP said that the investigation was"punishing" her for "fair criticism," which her lawyers claim is a breach of "natural justice."