Experts in Ukraine say the country's reluctance to probe the Bidens is driven by fear of losing future military aid that it relies on to counter Russian aggression.
In a July 25 phone call, President Donald Trump asked Ukraine's President Volodymyr Zelenskiy to investigate Joe Biden and his son, Hunter Biden, who worked for the Ukrainian energy giant Burisma.
The call unfolded against the backdrop of a $250 million foreign aid package for Ukraine that was stalled by Trump, who said he slow-rolled the funds due to corruption concerns and to spur European partners to contribute a greater share.
Democrats have claimed Trump was using the funds as leverage as he pressed for Ukraine to investigate the Bidens, sparking an impeachment inquiry and a noisy political spat.
Viktoria Siumar, a member of the Ukrainian parliament and former deputy secretary of Ukraine's National Security and Defence Council, told The Epoch Times that it is the country's strategic interest to avoid getting mired in America's internal political squabbles.
"It is extremely important for us in the confrontation with Russia that we have bipartisan support for the United States," Siumar said. "Involving Ukraine in the United States' internal political conflict is not the time. Ukraine is experiencing a very deep crisis due to the war with Russia."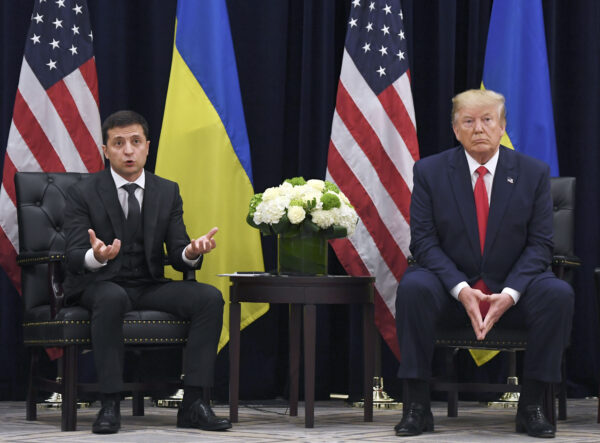 The armed conflict with Russian-backed separatists in the east that started in 2014 has killed 13,000 people and divided the nation.
Siumar said that to counter Russian aggression, Ukraine "would like both the United States and the European Union to support us not only with words and statements, but also with concrete deeds. And such support was provided by the United States through the supply of weapons."
'Woeful Shape'
Thanks to bipartisan Congressional support, Kyiv received about $1.5 billion in military assistance between 2014 and mid-2019, according to an analysis (pdf) by the Congressional Research Service.
The bulk of the American military aid supplied Ukraine with equipment—including sniper rifles, rocket-propelled grenade launchers, and counter-artillery radars—as well as training and logistical support.
"The Ukrainian army is basically a lower-quality copy of the Soviet-era army," said Andrey Zolotarev, political analyst and head of the "Third Sector" center, in a statement to The Epoch Times.
"In order to arrive at a new level of quality, there needs to be guidance. And it is clear that the United States, being the most powerful army in the world, can provide that."
Mariya Omelicheva, a professor of national security strategy at the Pentagon's National Defense University, told Politico that until U.S. aid came along, "the Ukrainian military was in woeful shape."
Omelicheva added the aid has had both a "tangible, measurable impact" on boosting Ukraine's military, as well as "an immeasurable, psychological impact—that the U.S. has our back."
Ensuring the future flow of military aid means Trump's request to probe the Bidens leaves Ukraine's leadership with a dilemma.
"Zelenskiy's dominant position is not to interfere in political fights, not to repeat the mistakes made by former president Petro Poroshenko, who supported the Democrats," Zolotarev told The Epoch Times.
"He is afraid to repeat the mistakes of Poroshenko, who laid all his eggs in one basket."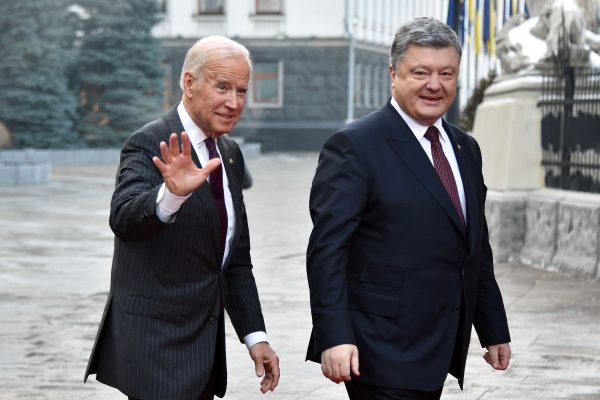 Broadly, Zelenskiy's predicament over how to handle Trump's request is that if Ukraine opens the probe, it appears to help Trump and the Republicans. If it doesn't, that helps the Democrats.
Former Ukrainian lawmaker Serhiy Leshchenko said Ukraine risks losing the support of either the Democrats or the Republicans, "and especially now with Ukraine facing Russian aggression, we need bipartisan support."
Leschenko predicted that Zelenskiy "will keep himself as distant as possible" from the U.S. political debate.
What Ukraine's current leadership appears to prioritize is continued U.S. support, no matter who wins next year's U.S. elections.
Ukraine "is the key ball in the political football between Democrats and Republicans," said anti-corruption activist Daria Kaleniuk. "We are in the middle of a very hot fight to which we don't belong."
"Ukraine is now in a very dangerous situation. We are in a country at war," she added.
Ukraine Prosecutor Reviewing Case of Biden-linked Company Burisma
On Friday, Ukraine's new prosecutor general said he is "conducting an audit" of closed cases, including one involving Burisma, the company that employed Joe Biden's son.
Ruslan Ryaboshapka, the country's prosecutor general, said at a news conference on Friday, Oct. 4, that his office will be reviewing cases that have been previously investigated to make sure they were done so in accordance with the law. The review includes cases against Mykola Zlochevsky, owner of Burisma, and gas magnate Serhiy Kurchenko.
"There are 15 cases where Zlochevsky, Biden, Kurchenko, and other people and companies could be involved or could be targets for investigation," Ryaboshapka said. "We are now looking again at all cases that were closed or broken up or were investigated earlier to make a decision to reconsider those instances where illegal procedural decisions were made."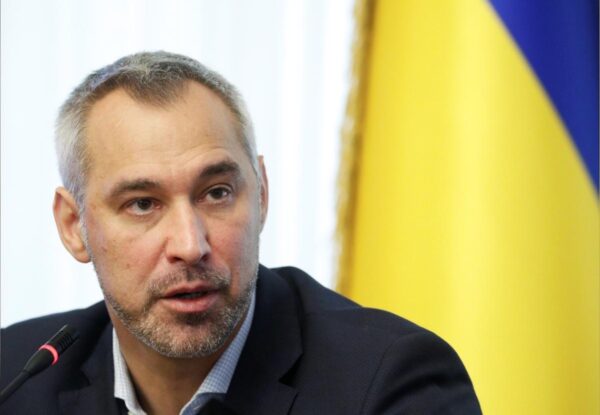 At the press conference, Ryaboshapka was asked whether he would investigate the Bidens, Ryaboshapka replied that the agency is now "conducting an audit of all cases," including Burisma.
When asked whether he had evidence of wrongdoing by Hunter Biden, Ryaboshapka told Reuters, "I have no such information."
The prosecutor's office did not specify what actions it would take if it is found that some of the cases were closed in ways that had broken the law.
"If it is found that the proceedings have been closed in violation of the law or other procedural violations have been committed, then we will take appropriate decisions," the prosecutor's office said in a statement.
Earlier, a former Ukrainian prosecutor told the BBC that a probe into the Bidens would have to start in the United States.
"I don't know any reason to investigate Joe Biden or Hunter Biden according to Ukrainian law," said Yuriy Lutsenko, who stepped down last month. "It is the jurisdiction of the US," he said, adding that any "possible embezzlement" at Burisma "happened two or three years before Hunter Biden became a member of the board."
Meanwhile, a former Ukrainian security chief said that the best way to show that Ukraine is serious about fighting corruption is to open new investigations into Burisma.
"The whole world is talking about Ukraine and the whole world wants to know what happened" at Burisma, Valentyn Nalyvaichenko told the Associated Press on Tuesday.
Nalyvaichenko, a parliament member who twice headed Ukraine's National Security Service said he would launch a parliamentary inquiry into Burisma.
He insisted he is not trying to do Trump's bidding.
"We have no way to know whether any crimes were committed if we don't lead a comprehensive, transparent investigation inside Ukraine," he said.
The Associated Press contributed to this report.