British universities have become "worryingly dependent" on tuition fees from Chinese students, a new report has revealed.
There are also "well-founded fears" that the Chinese Communist Party (CCP) has sought to undermine academic freedom and the integrity of scientific research on UK campuses, according to the report (pdf) published on July 23 by Onward, a right-leaning think tank.
"Britain has never had a serious debate about the growth of overseas students. Yet the viability of the UK's most prestigious universities—to say nothing of billions of pounds of science funding—is now decided not in Parliament but in countries thousands of miles away," Will Tanner, director of Onward and author of the report, said in a statement.
"Even more worrying is that a third of overseas funding comes from China, a country whose government has shown itself unafraid of threatening to cut student flows in response to criticism and whose commercial partnerships with UK universities are increasingly under scrutiny."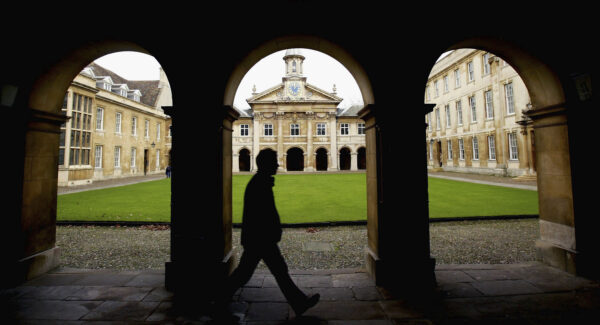 The report said UK universities' reliance on China is looking increasingly unsustainable in both the short term and the long term.
"The short-term disruption of the coronavirus pandemic and the longer-term tension building between China and the West throws this relationship into sharp relief, raising questions about the sustainability of the current funding model of higher education," the report stated.
Onward recommended policies that encouraged growing domestic student enrollment, greater transparency in non-UK research funding received by universities, and a possible cap on the proportion of income that could be generated from any particular country to reduce reliance and influence.
The Scale of the Problem
According to Onward's estimate, during the 2018/19 academic year, UK universities' total fee income from mainland Chinese students was £2.1 billion ($2.68 billion), accounting for 11 percent of all higher education fee income last year.
While the average UK university makes 7 percent of their total fee income from China-domiciled students, there are 16 institutions for whom Chinese students make up more than a fifth of total fee income.
Of these, 12 are research-intensive universities from the elite Russell Group.
Ten universities receive more than a quarter of their fee income from mainland Chinese students, including, the Royal College of Art (37 percent), Imperial College (26 percent), University College London (26 percent), and University of Manchester (26 percent).
In the 2018/19 academic year, there were 120,385 China-domiciled students at UK universities. "This is a 34 percent increase in just five years, up from 89,540 in 2014/15," the report stated.
At the postgraduate level, China is an even more significant source of university income. In 2018/19, 20 percent of postgraduates at UK universities were from mainland China.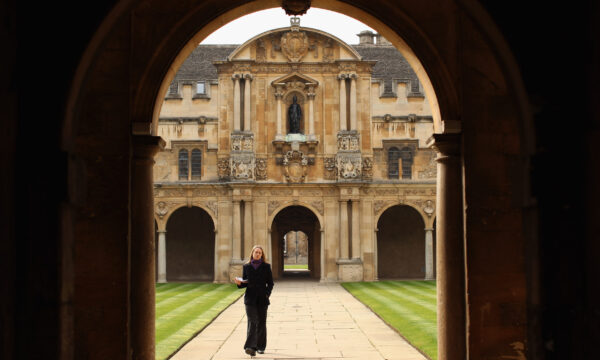 The number of mainland Chinese students exceeds that from the next largest contributing country, India (26,685), by a ratio of four to one, the report stated. "It is nearly ten times the number from Italy (13,965), Malaysia (13,835), France (13,675), or Germany (13,475), the next four largest countries by domicile last year excluding Hong Kong."
Influence
Such financial dependence on China creates risks for the UK higher education sector, the report said, because "we have already seen the CCP using the financial dependence of universities in other countries like Australia, to try to exert political influence."
"In the event that the Chinese government tries to exert leverage over the UK by discouraging students from coming here (as it has in Australia), UK universities will find they are more exposed than they would be if their international intake was more diversified."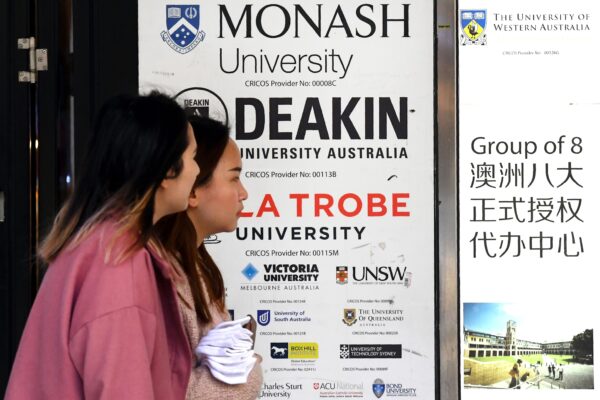 The report also highlighted "growing evidence of state-funded activities" on campuses with large Chinese intakes.
It cited several instances of how event holders were pressured into cancelling or changing their events, or to censor discussions.
In one instance, events relating to Tibet and Taiwan at the University of Nottingham were cancelled following complaints from Chinese officials.
In another last year, "The London School of Economics considered removing Taiwan from a piece of artwork in response to criticism from China. After an outcry from Taiwanese students, the university placed an asterisk next to Taiwan to designate the country's 'disputed borders.'"
Events related to democracy in Hong Kong were also targeted.
In October 2019, "a group of pro-Hong Kong protesters were forced to take refuge in a lecture theater at Sheffield University after being attacked by a counterdemonstration" in support of Beijing's crackdown on the former British colony.
In November 2019, "Chinese students voted down a motion at Warwick University that expressed solidarity with Hong Kong."