A 43-year-old German prisoner who traveled around Portugal in a van is now the focus of a police investigation into the disappearance of Madeleine McCann 13 years ago.
Metropolitan Police officials wrote in a news release on Wednesday that authorities think the man was in the area where the girl, who was 3 at the time, was seen last in May 2007.
"He is connected to the area of Praia da Luz and surrounding regions, and spent some short spells in Germany," the police statement said. "It's more than 13 years since Madeleine went missing and none of us can imagine what it must be like for her family, not knowing what happened or where she is."
Officials are looking for information about the van and the suspect's other vehicle, a Jaguar car. He transferred the Jaguar to another person's name after the girl went missing.
UK investigators added that German officials took the lead in a "murder inquiry" in the girl's case. The suspect, who is not being named, was in prison for an "unrelated matter" and has "previous convictions," but further details were not provided.
The suspect, who was 30 years old at the time, went to Algarve, Portugal, where the girl was last seen, on numerous occasions between 1995 and 2007. He lived in a camper van and had a "transient lifestyle," officials said.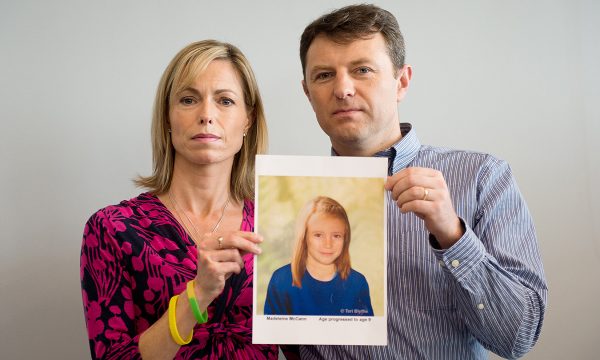 UK officials said they want a person who called the suspect on that day in 2007 to come forward.
"They're a key witness and we urge them to get in touch," said Inspector Mark Cranwell, reported the BBC. "Some people will know the man we're describing today… you may be aware of some of the things he's done," he said, adding: "He may have confided in you about the disappearance of Madeleine."
Cranwell noted that 13 years have passed since the girl went missing: "Now is the time to come forward."
Police elaborated on the van the suspect allegedly drove.
"The first vehicle is a distinctive VW T3 Westfalia campervan. It is an early 1980s model, with two tone markings, a white upper body and a yellow skirting. It had a Portuguese registration plate," their statement said. "The suspect had access to this van from at least April 2007 until sometime after May 2007. It was used in and around the area of Praia da Luz."
Officials said the second car is a 1993 British Jaguar model XJR 6 with German plates.
"This car is believed to have been in the Praia da Luz and surrounding areas in 2006 and 2007. The car was originally registered in the suspect's name. On 4 May 2007, the day after Madeleine's disappearance, the car was re-registered to someone else in Germany," the statement said.