UK Housing Secretary Michael Gove has declined to comment on whether or not Novak Djokovic will be able to take part in Wimbledon this year if the tennis player remains unvaccinated against COVID-19
Speaking to Sky News on Monday, Gove said that the UK must "respect the integrity" of Australia's "complex process" which saw Djokovic's visa cancelled upon entry at Melbourne airport, just days before the Australian Open on Jan. 17.
"There's a complex process going on in Australia, we have to respect the integrity of that process, and Wimbledon is some months away," Gove said when asked whether or not Djokovic would be present at this year's Wimbledon event, which is due to commence in London on June 27.
"The thing I would say to anyone is that it is good to get vaccinated, it is good for you, it is good for others, good for society, but with the specific case of Mr. Djokovic, well, I'll leave it to the Australian authorities to decide that for the moment," Gove said. "And as I say, there are plenty of sporting highlights before we reach Wimbledon."
Djokovic has been at the center of vaccination controversy in recent days after flying into Australia and presenting a medical exemption from the vaccination requirement for the Australian Open, which is being held in Melbourne later this month.
The exemption had been granted by Tennis Australia and the Victorian government.
However, Australia has some of the strictest COVID-19 vaccination border entry requirements in the world and the tennis player subsequently had his visa canceled after being held at Melbourne airport for five hours.
"The ABF can confirm that Mr Djokovic failed to provide appropriate evidence to meet the entry requirements to Australia, and his visa has been subsequently canceled," the Australian Border Force (ABF) said in a statement on Jan. 6.
Shortly afterwards, the Serbian champion was taken to immigration detention in Australia.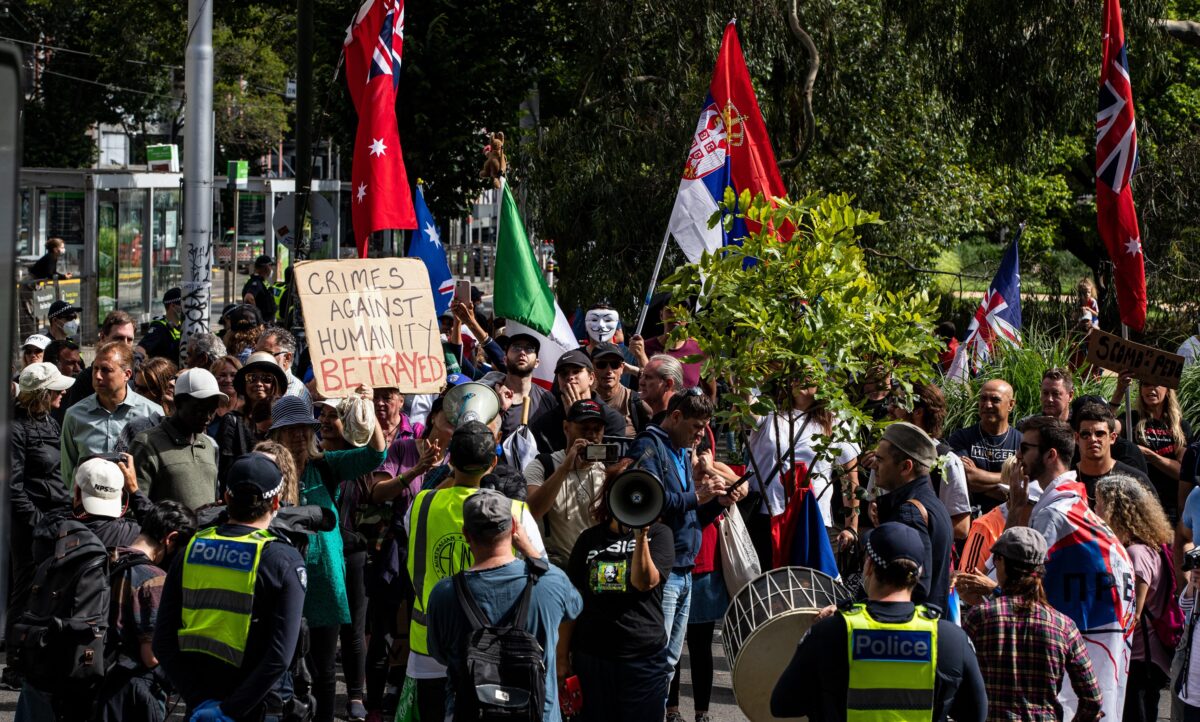 Djokovic's father, Srdjan Djokovic, has claimed the way his son has been treated in Australia was politically motivated and said that his athlete son had filed the same type of documents as 25 other tennis players who have been granted exemptions, noting that none of them had had any issues with the documents.
"This has nothing to do with sports, this is a political agenda. Novak is the best player and the best athlete in the world, but several hundred million people from the West can't stomach that," Srdjan told reporters.
Aleksandar Vucichursday, Serbia's president, also branded the events "political persecution."
"What's not fair is this political persecution, that everyone is taking part in, even the Australian prime minister," he said, adding that he was "afraid that this kind of political ranting against Novak Djokovic will continue."
"They want to prove something else. When you can't beat someone then you do these kind of things," he said.
Djokovic was ultimately released from the immigration detention hotel in Melbourne on Monday after federal judge Anthony Kelly reinstated his visa following a lengthy hearing.
The federal court judge said that the "decision to proceed with the interview and cancel that visa … was unreasonable," after the player had been told, at 5:20 a.m. on Jan. 6, that he could have until 8:30 a.m. to respond to officials.
The call to cancel the visa, however, happened before that deadline at 7:42 a.m., before Djokovic could use the time to "consult others" and make further submissions on his own behalf, judge Kelly said.
The Australian government also acknowledged it had not given the tennis player enough time to make his case while he was being held at the airport after arriving in the country.
Kelly ordered that Djokovic's passport and all other personal effects be returned to him. The attorney representing the federal government, Anthony Tran, said the government would comply with the orders but Immigration Minister Alex Hawke said he may use his discretionary power to cancel Djokovic's visa.