The Brexit trade talks between Britain and the European Union are entering the "last real major week," UK Foreign Secretary Dominic Raab says.
"I do think this is a very significant week, the last real major week, subject to any further postponement of the goalposts in terms of the timing," Raab told the BBC on Nov 29.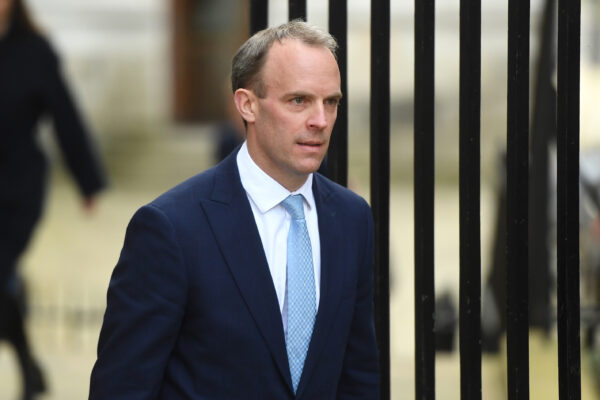 Face-to-face negotiations between Britain and the EU restarted on Nov. 28, with just five weeks left before the UK leaves the EU single market at the end of the year.
"We're down to really two basic issues, but I think in particular the issue around fisheries," Raab told the BBC's "Andrew Marr Show."
A deal is possible if the EU accepts the "point of principle" that the UK will have control over its own fishing grounds after the transition, he said.
"We ought to be able on both sides to resolve fisheries, if you take the context of the wider economic gains and potential downsides of not having a further deal."
The UK officially pulled out of the EU in January but entered a transition period in which trading arrangements—such as tariffs and quotas—remained unaltered. That transition ends at midnight on Dec. 31.
EU trade negotiator Michel Barnier arrived in London on Nov. 27 for talks with his UK counterpart David Frost, after he was forced into quarantine last week by a positive COVID-19 test in his team.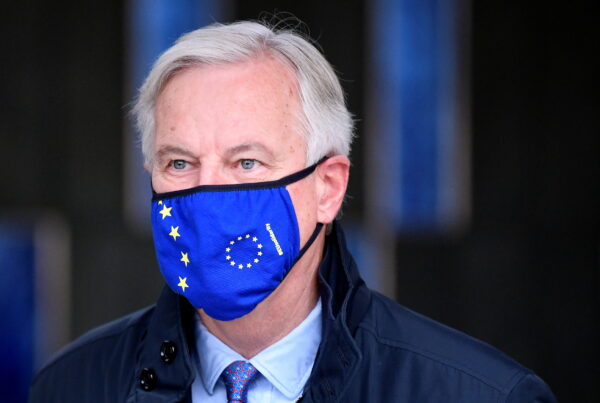 Barnier said on Nov. 27 that "same significant divergences persist" between the two sides.
One of the key sticking points is fishing rights: politically symbolic to the British, and also to the French.
In addition to the largely symbolic issue of fishing rights are two other issues: an economic "level playing field" between the two blocs and agreeing on how to settle trade disputes.
UK negotiators are demanding that the deal must respect the sovereignty that many Brexit voters felt was undermined by EU membership. However, the EU is unwilling to set up a deal too similar to deals with far-flung nations such as Canada, saying that the proximity of the UK brings different dynamics into play.
Prime Minister Boris Johnson has stuck to his mantra that the UK can prosper if no deal is struck.
Simon Veazey and Reuters contributed to this report.