Britain's Defence Secretary Ben Wallace has said he is "not optimistic" a Russian invasion of Ukraine can be stopped.
Wallace, who is currently in Germany, told the BBC that he would soon meet with Russian Defence Minister Sergei Shoigu in Moscow.
He said there was still "a chance" an invasion could be halted, but added, "I'm not optimistic."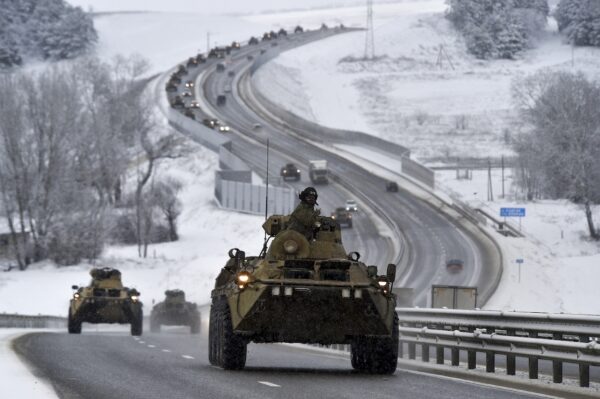 Wallace told MPs on Tuesday that there were individuals already in Ukraine "linked to the Russian state in ways that are not conventional" and "that should give cause for concern."
"We are becoming aware of a significant number of individuals that are assessed to be associated with Russian military advance force operations that currently are located in Ukraine," he told Parliament's Foreign Affairs Committee.
Also on Tuesday, Prime Minister Boris Johnson told the House of Commons that the UK is prepared to send troops to support NATO deployment and protect the alliance's east flank if Russia invades Ukraine.
He told MPs that more than 100,000 Russian troops are "arrayed" at Ukraine's eastern border—"far bigger than anything Russia has deployed" against Ukraine before.
Johnson said the UK "will not hesitate" to ramp up sanctions against Russia "in response to whatever President [Vladimir] Putin may do."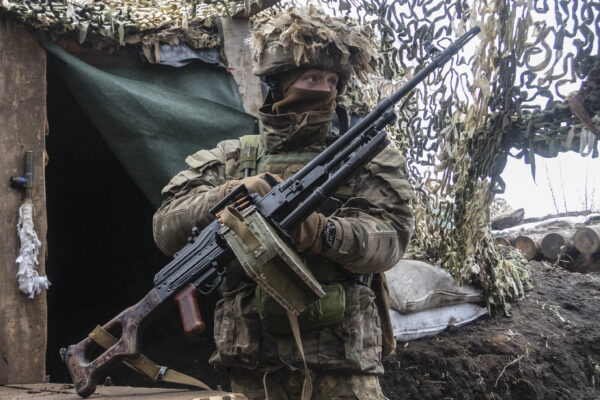 On Wednesday, Foreign Secretary Liz Truss said the UK is not ruling out support for personal sanctions against Putin in the event Russia invades Ukraine.
Truss made the comments after U.S. President Joe Biden suggested moving to penalise the Russian president could be an option in the case of an invasion.
Asked if the UK would support personal sanctions against Putin, Truss told BBC Radio 4's "Today" programme that the government had "ruled nothing out."
"We have ruled nothing out in terms of sanctions, and in fact we'll be legislating to toughen up our sanctions regime and make sure we are fully able to hit both individuals and companies, and banks, in Russia in the event of an incursion," she said.
"What's important is that all of our allies do the same, because it's by collective action, by showing Vladimir Putin we are united, that we will help deter a Russian incursion."
Lily Zhou and PA Media contributed to this report.