The United Kingdom (UK) secretary for international trade hopes to make history by agreeing to a free trade agreement (FTA) with Australia, which would be its first independently negotiated trade deal from scratch since leaving the European Union.
"Our trading relationship is deep and longstanding, with the UK once Australia's foremost trading partner," Liz Truss wrote in The Australian. "We left some of our oldest allies behind when joining the European Common Market in the 1970s, but now is our chance to right this historic wrong."
Truss called the two nations "natural partners" as both were democracies who stood for freedom, fairness, and high standards in areas such as food and animal welfare.
"I have great affection for your nation and admire your principled stand as a great pro-trade champion against pernicious practices from the likes of China," Truss said, referring to Beijing's ongoing economic coercion campaign against Australia, which has forced exporters to diversify to other countries such as the UK.
The FTA would further improve the trade relationship, currently worth almost $35 billion (US$27 billion), and raise UK investment in Australia, worth over $67 billion (US$52 billion). UK food and drink exports to Australia rose by 26.5 percent over 2016-20, which Truss said showed the growing appetite for iconic British products.
"This deal would give Aussies even more reason to snap up food and drink such as Glenmorangie Scotch whisky and Mr Kipling cakes, while Brits enjoy more of Australia's world-class wine and treats such as TimTams," Truss said.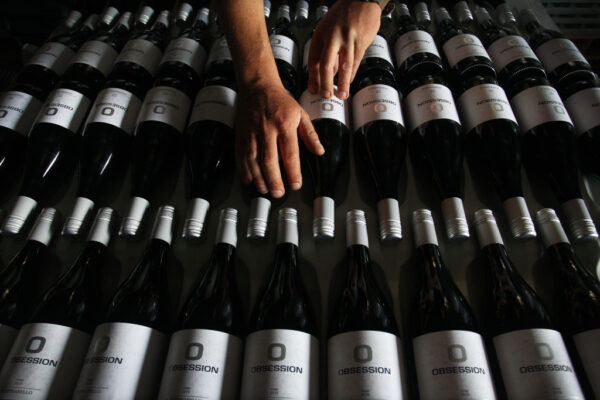 UK farmers have been the group most opposed to the FTA, with Scottish Minister Ian Blackford saying it would be the "final nail in the coffin" for Scottish crofters and farmers.
On the other hand, UK-based think tank Adam Smith Institute has found that most Brits support an FTA with their mates down under, with 64 percent saying UK farmers should compete on an equal basis with foreign imports of the same standards.
In its latest research paper, "Ever Closer Mates" (pdf), Adam Smith Institute surveyed 1,500 British and 1,500 Australians and found that most people in both countries supported the free trade deal. Australians (69 percent) were slightly more supportive than their British (65 percent) counterparts.
Australian wine was the most popular food and drink product the British would buy more of, while Australians were the most interested in eating more British shortbread and cheese.
The UK government has also said the trade deal could provide a major boost to Scottish producers, with Truss "fighting hard" to remove the 5 percent tariff on exports such as Scotch whisky, pharmaceutical products, and machinery.
"This deal with Australia will be an important milestone in securing global opportunities for the UK outside the constraints of the EU," Scottish Secretary Alister Jack said on June 3.
UK Exports Minister Graham Stuart assured UK businesses and consumers that they would benefit from the reduced trade barriers and red tape as the government signed trade deals with countries worldwide.
"The 800 Scottish businesses exporting goods to Australia last year are no exception to this, and the others that will join them will only further showcase the very best Britain has to offer," Stuart said.