Record-high fuel costs in Australia have forced Uber and Australia Post to impose fuel surcharges for their services, pushing up the cost of living for residents.
Uber Australia announced on Friday that based on driver-partner feedback, a temporary fuel surcharge would be rolled out across Australia.
"While earnings on our platform remain elevated compared to historical trends, we've heard from driver-partner feedback that the recent sudden spike in petrol prices is having an impact," Head of driver operations Emma Foley said in a statement.
Riders will be charged based on kilometres, which will go to the driver in full. Uber Australia estimates that their drivers will be able to earn about an extra 50 cents for an average trip during the next 60 days.
"The goal of this is to reduce the burden of the unprecedented nature of recent fuel increases while keeping the Uber platform working well for everyone," Foley added.
Australia Post also regularly imposes fuel surcharges, updating on a monthly basis based on the national average price of petrol three months prior.
The fuel surcharge for April has risen to 3.1 percent and is based on January prices, meaning the latest upsurge, where fuel has broken the $2 per litre (US$5.50 per gallon) mark, are not in the calculations.
"With changes in fuel prices impacting the transport industry, the fuel surcharge can rise, fall, hold, or not be applied, depending on the movement in fuel prices," Australia Post said.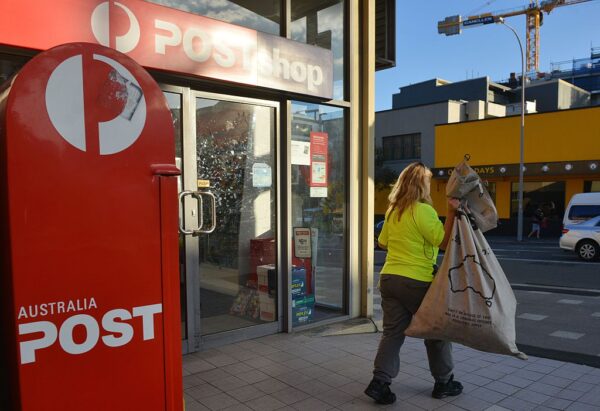 According to the weekly NRMA fuel report, the average regular unleaded price in Sydney rose 35 cents per litre (98 cents per gallon) during the week to March 13.
But NRMA spokesman Peter Khoury noted that global oil prices have been falling significantly over the past few days and that if this trend continues, drivers will see relief at the pump.
"So if these falls are sustained, or they even fall even further, then it normally takes around seven to ten days for those savings to be passed on people," he told Nine's Today show.
As costs for transport and logistics around the country skyrocket, price hikes are also seeping into other industries.
Fruit and vegetable company SPC also announced that consumers would soon see their brand's products, such as canned baked beans and spaghetti, jump 10 to 20 percent in price.
SPC Chairman Hussein Rifai said the "double whammy" of a two-year pandemic and the war in Ukraine has had a significant impact on the food industry and supply chains worldwide.
"So, unfortunately, we have to pass those costs onto our supply chain partners, like the retailers, and we have to pass those costs onto the consumer," Rifai told ABC radio.