U2 will pull out of its planned The Joshua Tree concert in St. Louis after violent protests erupted in the aftermath of a not guilty verdict for former police officer Jason Stockley.
Protests in St. Louis have so far resulted in 11 police officer injuries and at least 32 arrests. While they began relatively peacefully on Friday, Sept. 15, by nightfall some protesters had begun vandalizing properties, including throwing rocks at the mayor's house. Two police officers were also struck with bricks.
As a result, U2's canceled its scheduled Saturday night performance at The Dome.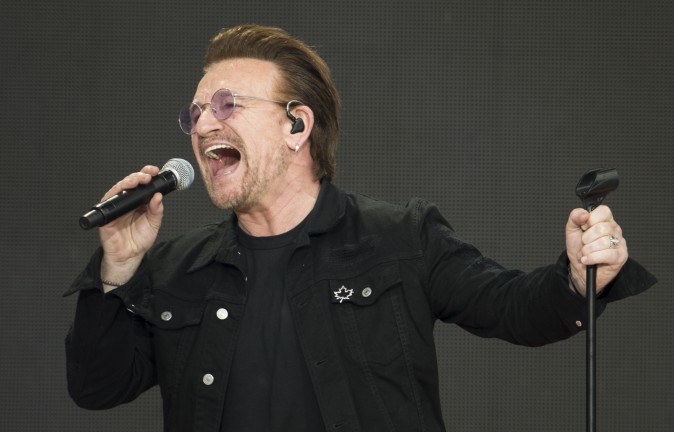 U2 and Live Nation, the entertainment company that booked the concert, issued a statement saying they had to "regrettably announce" the concert had been canceled.
"We have been informed by the St. Louis Police Department that they are not in a position to provide the standard protection for our audience as would be expected for an event of this size," read the statement.
With protests taxing local crowd security, the event was in competition for personnel to ensure the smooth handling of tens of thousands of concertgoers.
"In light of this information, we cannot in good conscience risk our fans' safety by proceeding with tonight's concert. As much as we regret having to cancel, we feel it is the only acceptable course of action in the current environment," read the statement.
The group did not announce a date for the concert to be rescheduled or make any other statement on the protests themselves.
They did, however, promise that fans who purchased their tickets online would receive a refund on the credit cards they used to order them.
Those who purchased tickets at the box office or elsewhere could receive a refund starting Monday at 10 a.m. by going to the point of purchase.
Those who purchased tickets from scalpers, however, will be left with little recourse.
Fans voiced their disappointment on Twitter, while others blamed protesters for the impact on the local economy and concertgoers.