WASHINGTON—Two senior U.S. Republican senators asked the Trump administration on Monday to allow the sale of Lockheed Martin Corp. F-35 fighter jets to Taiwan, saying it would help it "remain a democracy" in the face of threats from China.
China's hostility towards self-ruled Taiwan has grown since Tsai Ing-wen won presidential elections on the island in 2016. Tsai and the Democratic Progressive Party she leads do not recognize Beijing's "one China" policy and are generally more skeptical of the intentions of the Chinese regime.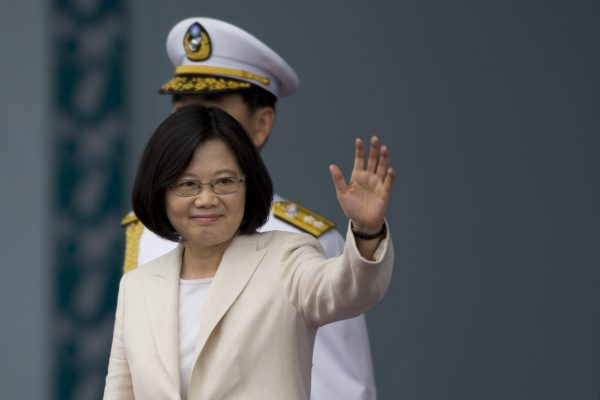 Meanwhile, China considers Taiwan a breakaway province that it wants to reclaim as its own in the future.
"These fighters will have a positive impact on Taiwan's self-defense and would act as a necessary deterrent to China's aggressive military posture across the Asia-Pacific region," Senators John Cornyn, the assistant majority leader, and James Inhofe, a senior member of the Armed Services Committee, said in a letter to President Donald Trump.
"After years of military modernization, China shows the ability to wage war against Taiwan for the first time since the 1950s," they wrote. "However, with your leadership, it is possible to help Taiwan remain a democracy, free to establish a relationship with China that is not driven by military coercion."
The White House did not immediately respond to a request for comment.
China has been increasing its military exercises around Taiwan and making markedly stronger public comments about using military force to take the island. On March 27, retired Chinese general Wang Hongguang explained how easy it would be for China to attack Taiwan in an opinion piece published in the state-run newspaper the Global Times.
"It would be like picking off lice on the head of bald man," Wang said.
A Strategic Ally
Meanwhile, the United States has been strengthening relations with Taiwan as a strategic ally in the Asia-Pacific. Last week, president Trump signed into law the Taiwan Travel Act, which would allow more high-level diplomatic exchanges between the United States and Taiwan.
Beijing expressed its displeasure with the legislation. Days later, in a speech to the Chinese Communist Party's rubber-stamp parliament, Chinese leader Xi Jinping also used strong language to warn of Beijng's capabilities to curb any efforts on the island to declare independence.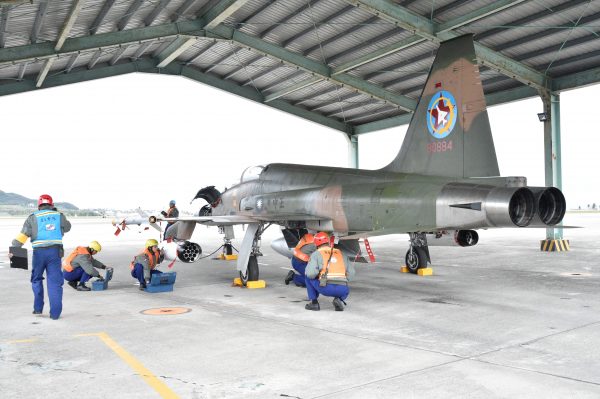 In February, Inhofe led a delegation of U.S. officials on a visit to Taiwan, where he reiterated the importance of the island in the United States' strategy to maintain security in the Indo-Pacific region.
On March 27, the office of Taiwan's president awarded U.S. Representative Ed Royce, who is currently visiting the island, a medal of honor for his contributions toward Taiwan-U.S. relations.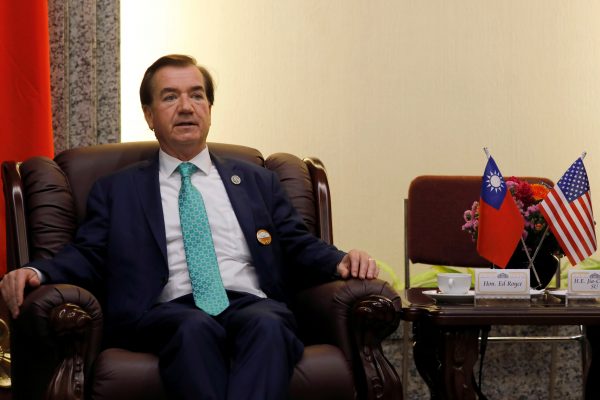 "President Tsai believes that stable relations between Taiwan and the U.S. serve as an important foundation for peace, stability and prosperity in the Indo-Pacific region. Taiwan has the ability and is willing to work with the United States in the Indo-Pacific region to make more contributions," the presidential office said.
The U.S. military has put countering China and Russia at the center of a new national defense strategy unveiled by Defense Secretary Jim Mattis in January.
Other U.S. allies in the Asia Pacific region, such as Singapore, also are exploring the purchase of the stealthy F-35.
Lockheed hit its 2017 target to deliver 66 F-35 fighter jets to the United States and its allies last year.
From Reuters. Epoch Times staff member Annie Wu contributed to this report.
Recommended Video:
How Doctors in China Turn into Murderers