The United States needs to take a firmer line with allies in its diplomatic effort to isolate North Korea, a high-level defector told lawmakers this week.
"Ironically, so far, only a few countries in the world expelled North Korean ambassadors as a protest of the current continuation of the nuclear program," said Thae Yong-ho, a former deputy chief at the North Korean embassy in London.
Thae made the comment at the House Foreign Affairs Committee on Nov. 1 as he urged Congress to consider a wider use of secondary sanctions against Chinese and Russian firms and a broader "soft-power" campaign to cut North Korea off from the international community.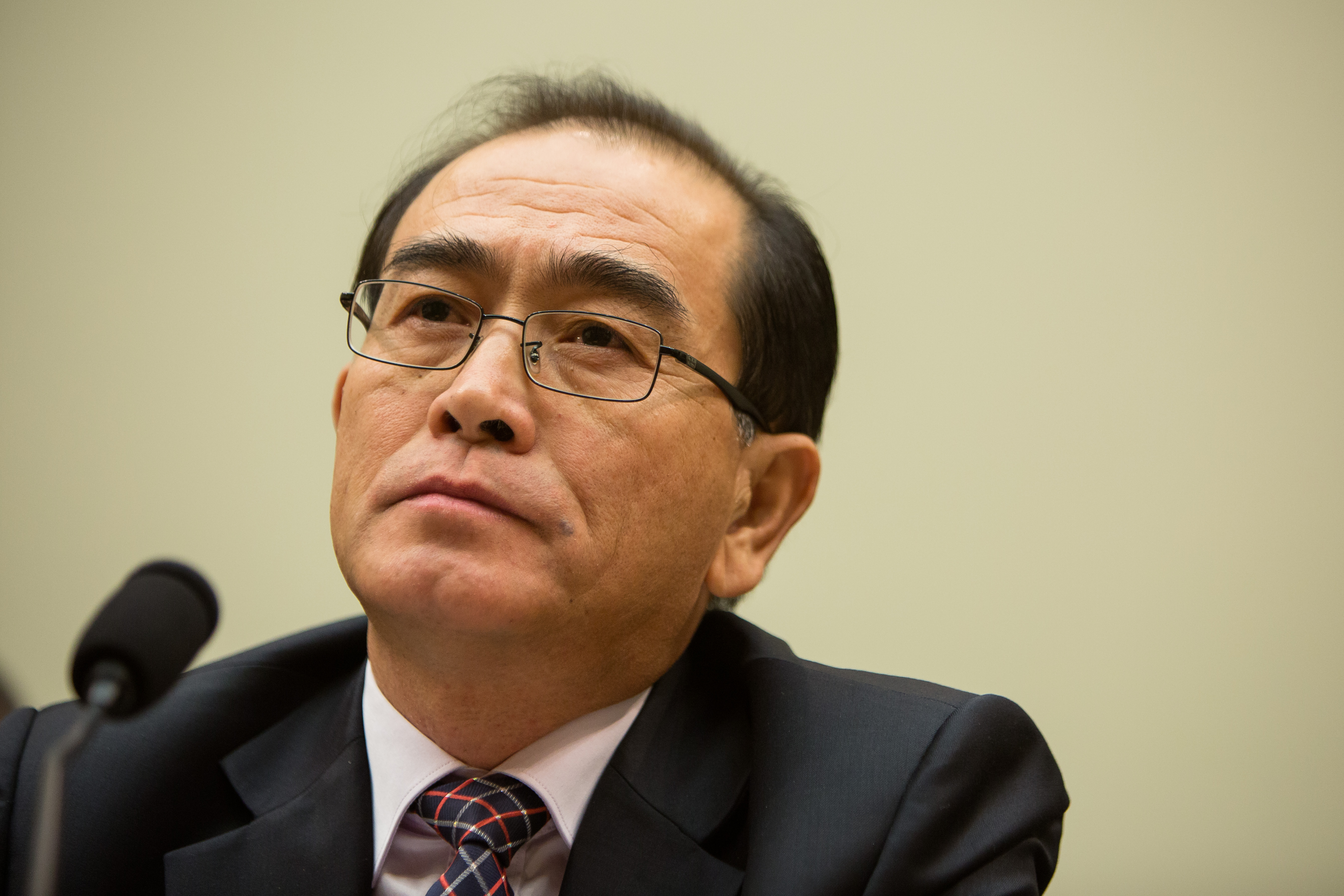 For North Korea, the loss of diplomatic relations would counteract constant efforts the regime makes to promote its international legitimacy to its citizens.
North Korean state media make news of virtually any incident that points to foreign countries accepting the Kim regime or its communist ideology.
In recent days, the Korean Central News Agency has produced stories on foreigners allegedly "studying" North Korean ideology in Spain and Slovenia, foreign webpages belonging to communist groups in Russia, socialist Venezuela posting articles about the anniversary of the Workers Party of Korea, and similarly trivial events.
While reporting on such incidents would seem desperately self-promotional in normal countries, for isolated North Korea, they are some of the preciously few examples of foreigners paying attention to or accepting the regime.
Thae believes every possible diplomatic avenue must be exhausted in the effort to stave off a military confrontation.
He called on the United States to ask more of its allies in that effort.
"North Korea has conducted six nuclear tests, but except for Spain, no European countries so far have ever expelled or downgraded the current diplomatic relations with North Korea," he said.
In 1989, governments of the European Common Market, the predecessor to the European Union withdrew their top diplomats from Iran to protest Ayatollah Ruhollah Khomeini's fatwa ordering Muslims to kill novelist Salman Rushdie.
Britain pulled out its entire embassy staff.
Thae suggested North Korea's nuclear provocations should have prompted a similar reaction.
"But so far we haven't seen that kind of concerted or unified response from Western European countries with which we share common ideas and values," he said.
He also said the United States should push Middle Eastern allies to expel North Korean workers, a crucial source of revenue for the Kim regime.
"Tens of thousands of North Korean workers are working in American Middle East allies like Kuwait, the Arab Emirates, but these Arab countries are still allowing North Korean workers working in their countries," he said.
"American allies like Poland are still allowing North Korean workers to work in their shipyards," he added, saying "a lot of measures can be taken with the cooperation of American allies."