Two Metropolitan Police officers who posted a racist joke about the Duchess of Sussex and other offensive messages in a WhatsApp chat have been sacked.
A disciplinary tribunal ruled on Friday that the actions of PC Paul Hefford and PC Sukhdev Jeer, who were based at Bethnal Green police station in east London, amounted to gross misconduct.
The tribunal comes only days after the Metropolitan Police was put into "special measures" over a series of failings.
Last year two other officers were fired by the Met after they took pictures of the bodies of two murdered sisters—Nicole Smallman and Bibaa Henry—joked about them and shared them with colleagues on WhatsApp.
The tribunal heard they posted "abhorrent and discriminatory" content on WhatsApp in 2018.
'The Postings … Caused Serious Reputational Damage'
The chair of the tribunal, Maurice Cohen, said: "The postings in this group caused serious reputational damage to the Metropolitan Police as a whole. They were mocking and discriminatory to many sections of society the Metropolitan Police force was meant to be policing."
Cohen pointed out Bethnal Green—which has a large Bangladeshi population—was "an extremely diverse area" of London.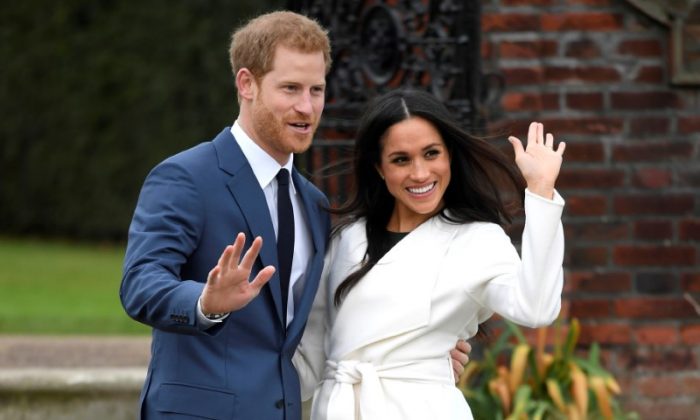 Cohen said the inappropriate WhatsApp messages were swapped over a long period of time and he said the officers should have realised they were racist, sexist, and also discriminatory towards disabled people.
The tribunal heard that PC Jeer was the "most active contributing member" and it was he who had posted the golliwog image, with a caption which read: "A sneak preview at Meghan's wedding dress."
Meghan Markle—who became the Duchess of Sussex after she married Prince Harry in 2018—has an African-American mother and has been the subject of racist memes and epithets on social media.
Jeer told the hearing he was "not in a good place" and was trying to cope with various "issues" at the time and his lawyer, Ben Summers, said he should not be sacked over a "handful of inappropriate jokes" which caused "limited harm."
Hefford's barrister, Michael Shaw, said: "Simply sacking him won't restore public confidence in the Met."
Vishal Misra, representing the Met, said: "The panel has found the postings were abhorrent and discriminatory in nature and the damage it has done to public confidence is substantial and far-reaching. They have shown little by the way of remorse and contrition, minimising and deflecting what had been said to excuse behaviour rather than explain."
The Metropolitan Polices Commander Jon Savell, from the Professional Standards department, said in a statement: "The whole of the Met is focused on rooting out anyone who displays this type of behaviour and lets down the Met and the public we serve. Behaviour like this will absolutely not be tolerated and we are driving that message home to our officers and staff at every opportunity."
PA Media contributed to this report.