Nothing ignites a panic response like news of missing children. But luckily, a concerned call from an observant innkeeper on Mackinac Island, Michigan, helped to locate two sisters who had gone missing from Kent County.
WPBN reported that the Michigan State Police Department issued a missing persons advisory at 11 p.m. on Tuesday, Jan. 12, after the two sisters failed to show up to school on Monday morning.
Alexis Ypma, 12, and Jenna Ypma, 9, were allegedly with their father, Joel Ypma. The father had himself aroused concern when he displayed telltale signs of declining mental health. Other members of the family were becoming concerned for the welfare of the girls, and passive concern turned into frantic action after Alexis and Jenna didn't show up at school.
Joel Ypma had failed to complete the school drop-off, as he usually did, leaving the girls' whereabouts unknown.
The police department officials assigned to the case believed that Mr. Ypma may have driven to northern Michigan in his black Jeep Grand Cherokee. He was seen in the Mackinaw City area; the first sign that the troubled father had taken off with his children.
The Mackinac Island innkeeper, alerted by the missing persons advisory on the news, recognized the girls. Mackinac Island is a small and solitary island, nestled between the upper and lower peninsulas of Michigan. No cars are allowed, so the girls and their father must have arrived by boat or plane. The innkeeper called the police, who quickly located the Ypma family and ascertained that the young sisters were safe.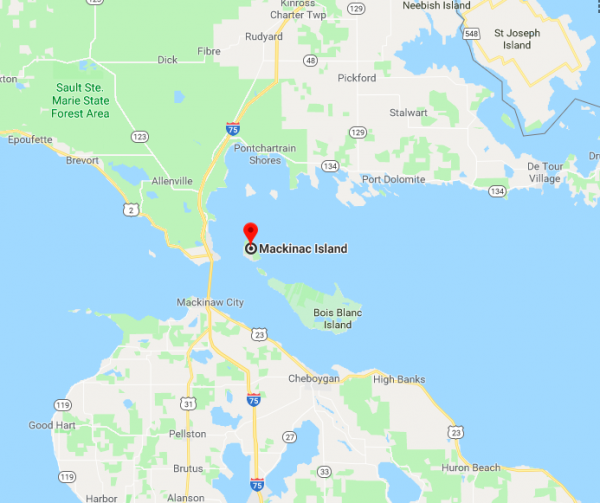 Mackinac Island is a quiet, picturesque tourist destination. Playing host to unwitting absentee children and a troubled father is not something that the island's residents are used to. It was an excellent stroke of luck and keen observation on behalf of the innkeeper that ultimately confirmed the girls' safety.
Police suspect that Mr. Ypma flew with his children to the island on Monday afternoon, perhaps in an effort to remain inconspicuous.
Alexis and Jenna will be reunited with the remainder of their family in Kent County as soon as possible. It is everybody's hope that the girls are minimally traumatized by their bizarre ordeal, and that their father can get the help he needs to overcome the potentially debilitating effects of a mental health disorder.
Ultimately, these children are safe thanks to the quick thinking of one Mackinac Island resident. Stay observant and look out for your community—it's the ultimate crisis-prevention tactic.
Show support for the two girls' safe return by sharing this article with friends and loved ones. What do you think of the sisters' strange ordeal?