Two Los Angeles Lakers players tested positive for the new CCP virus, which causes a disease called COVID-19.
The Epoch Times refers to the novel coronavirus as the CCP virus because the Chinese Communist Party's coverup and mishandling allowed the virus to spread throughout China and create a global pandemic.
The Lakers players both tested positive on Thursday, the team said in a statement. It did not name the players.
LeBron James, one of the most famous basketball players on the planet, plays for the Lakers, as does Anthony Davis, considered one of the top players in the NBA.
Testing of players on the team was done per recommendations from team physicians and public health officials after four Brooklyn Nets players tested positive for the new illness.
The two teams played on March 10. Incubation period estimates for the new virus range from 1 to 14 days.
Neither Lakers player who tested positive are showing symptoms, the team said. Both are in quarantine and being cared for by the team's doctor.
"All players and members of the Lakers staff are being asked to continue to observe self-quarantine and shelter at home guidelines, closely monitor their health, consult with their personal physicians and maintain constant communication with the team," the team stated.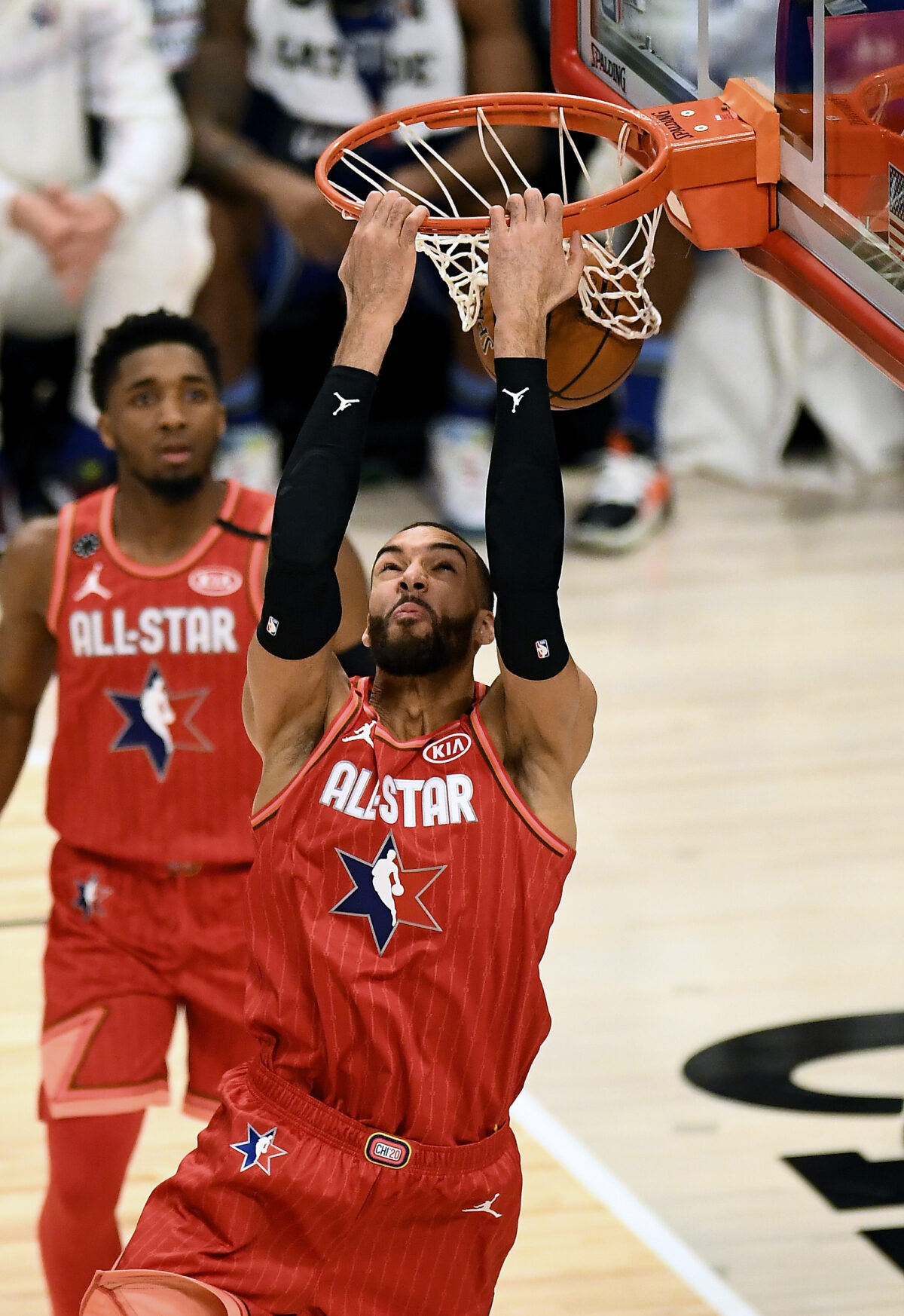 NBA officials abruptly suspended the league's season on March 11 after a Utah Jazz player tested positive for the CCP virus. That player was later confirmed to be Rudy Gobert, a center who hails from France.
Teammate Donovan Mitchell, an American, also tested positive for the virus.
The Boston Celtics said Thursday that one player tested positive. Marcus Smart, a guard, identified himself as the player.
"I'm OK, I feel fine. I don't feel any of the symptoms," Smart said in a video he posted on social media. "But I can't stress enough practicing social distancing and really keeping yourself away from a large group of people and just really washing your hands and help protect yourself. And help protect others by protecting yourself."
In a statement on Twitter, Smart added: "The younger generation in our country must self distance. This is not a joke. Not doing so is selfish. Together we can beat this, but we must beat it together by being apart for a short while."
The Nets didn't name the four players who became confirmed cases, but Kevin Durant identified himself as one of the players.
"Everyone be careful, take care of yourself and quarantine. We're going to get through this," Durant told The Athletic website.