Republicans have an opportunity to pick up at least two seats in Michigan's 13-member delegation to the U.S. House of Representatives—and they may have redistricting to thank for it.
The redrawing of congressional district boundary lines by an independent bipartisan commission created a new 10th Congressional District, which has no incumbent.
The commission also seriously reconfigured the 5th Congressional District, represented by the heretofore safe district of incumbent Rep. Dan Kildee (D-Mich.), creating a new 8th District.
Congressional district lines are redrawn after every decennial census to ensure population equality among the districts, which is the foundation of the principle of one-man, one-vote in the constitutionally required reapportionment process.
The compact but densely populated 10th District is made up of portions of suburban Macomb and Oakland counties.
The leading contender in the small Republican primary field is John James—a successful black businessman and decorated Iraq War veteran.
James, who describes himself as "the walking American Dream," came within 1.7 percent of defeating incumbent Sen. Gary Peters (D-Mich) in the 2020 election. He also ran unsuccessfully against Sen. Debbie Stabenow (D-Mich.) in 2018.
According to his last campaign finance statement, James has raised $3.5 million going into the Aug. 2 primary.
Challenging James for the Republican nomination is Tony Marcinkewciz, a software engineer who grew up in a single-parent household and prides himself on his years as a blue-collar worker.
Marcinkewciz favors the decentralization of government authority and stopping the incentivizing of single parenting. He has raised $14,299 in campaign contributions.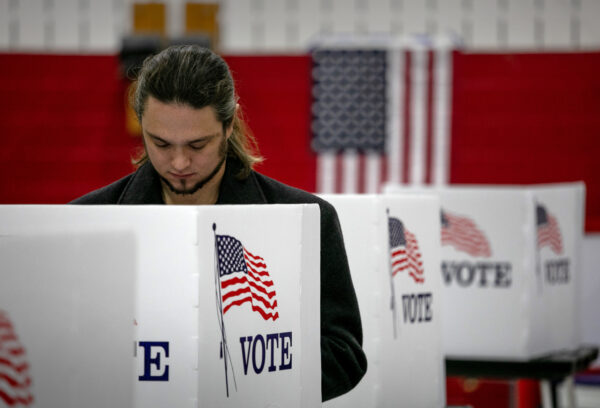 There are five Democrats vying for their party's nomination to run for the open seat.
They are civil rights attorney Hawaida Arraf of Macomb Township; former Macomb County prosecutor and circuit judge Carl Marlinga; Rhonda Powell of Mount Clemens; Angela Rogensues, a Warren city council member and labor union activist who's widely considered to be a rising star among Michigan Democrats; and Henry Yanez, who's been endorsed by the Michigan Democratic Party's Latino Caucus and the Michigan Professional Firefighters Union.
Arraf reports that she has raised $496,000, while Marlinga has raised $249,000, Powell has raised $28,609, Rogensues has raised $316,000, and Yanez has raised $62,000.
The 8th Congressional District
Kildee, a five-term congressman from Flint, is running unopposed in the Democratic primary for Michigan's 8th Congressional District.
He succeeded his uncle, longtime Rep. Dale Kildee (D-Mich), in 2012.
Dan Kildee is a member of House Speaker Nancy Pelosi's leadership team and has voted consistently for the Biden agenda. He's a member of the Congressional Progressive Caucus.
Kildee has raised about $3.29 million in campaign contributions.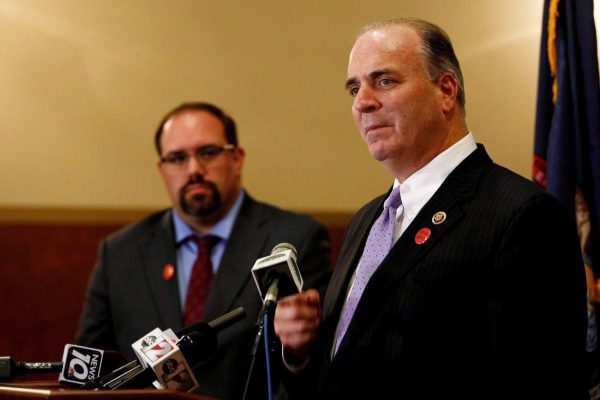 Three Republicans are running for their party's nomination to challenge Kildee.
They are Paul Junge, Matthew Seely, and Candice Miller—a namesake but no relation to former seven-term Republican congresswoman and longtime Michigan Secretary of State Candice S. Miller.
Candidate Miller, a retired businesswoman and a Donald Trump conservative, is relying heavily on the popularity and name recognition of Candice S. Miller to carry her through. She reports zero campaign contributions.
Seely has done considerably better in the fundraising department than Miller, having raised $522,000, according to filings. He is a businessman, Trump supporter, and an outspoken opponent of Michigan Gov. Gretchen Whitmer's COVID-19 lockdown policies.
Junge is a businessman, former prosecutor, and former television newsman who also served in the Department of Homeland Security during the Trump administration.
He says he wants to cut regulations and wasteful spending, defend American values, promote freedom and opportunity, and uphold the "God-given rights spelled out in the Constitution."
Junge goes into the primary having raised $1.4 million.
The 8th District, in the south-central part of the state, stretches south from Midland, through Bay City and Saginaw down to Fenton, which is south of Flint.
Early voting started in Michigan on June 23 and ends on Aug. 1. The deadline for the return of mail-in ballots is Aug. 2.