Twitter says that it will censor premature claims of U.S. election victories and related posts, joining fellow technology giant Facebook in a clampdown that critics say highlights the importance of reining in the social media platforms.
Twitter will add labels to tweets "that falsely claim a win for any candidate," Vijaya Gadde and Kayvon Beykpour, two Twitter officials, said in a blog post on Oct. 9. "People on Twitter, including candidates for office, may not claim an election win before it is authoritatively called."
Twitter won't consider election results valid unless there's an announcement from state election officials or a public projection from at least two national news outlets.
The company would remove posts "that encourage violence or call for people to interfere with election results or the smooth operation of polling places," Gadde and Beykpour said.
The campaign of President Donald Trump said the new rules are aimed at influencing the election.
"After months of big tech censorship against President Trump, the unelected liberal coastal elites of Silicon Valley are once again attempting to influence this election in favor of their preferred ticket by silencing the president and his supporters after Election Day," Samantha Zager, the Trump campaign's deputy national press secretary, said in an emailed statement to The Epoch Times.
"While the Democrats' mail-in voting requests and returns are way below where they need to be, the Silicon Valley mafia knows President Trump's supporters are going to show up in a big way on Election Day, and the Democrats' only path to winning will be to steal the election after it's over.
"This announcement from Twitter proves they know Joe Biden and Kamala Harris lack the enthusiasm to win on Nov. 3, and Twitter intends to control the flow of information when they lose by attempting to wipe the president and his supporters off the Internet while Democrats steal votes."
Biden's campaign didn't immediately return a request by The Epoch Times for comment.
Facebook CEO Mark Zuckerberg last month said his company would target "misinformation" in the run-up to the Nov. 3 elections.
Included among the steps was banning all political ads during the week before the elections, removing claims the company thinks would lead to voter suppression, and labeling posts that claim wins on election night.
Social media platforms' moderation policies have increasingly come under scrutiny. Zuckerberg and Twitter CEO Jack Dorsey are facing subpoenas to appear before a congressional panel this month to answer questions about their practices, which critics say have been skewed against conservatives for years.
"Following repeated and consistent reports of political bias, and the suppression of certain viewpoints, I fear that Section 230's sweeping liability protections for big tech are stifling a true diversity of political discourse on the Internet," Senate Commerce Chairman Roger Wicker (R-Miss.) said during a hearing before the subpoena vote.
Section 230 of the Communications and Decency Act protects some websites against liability lawsuits.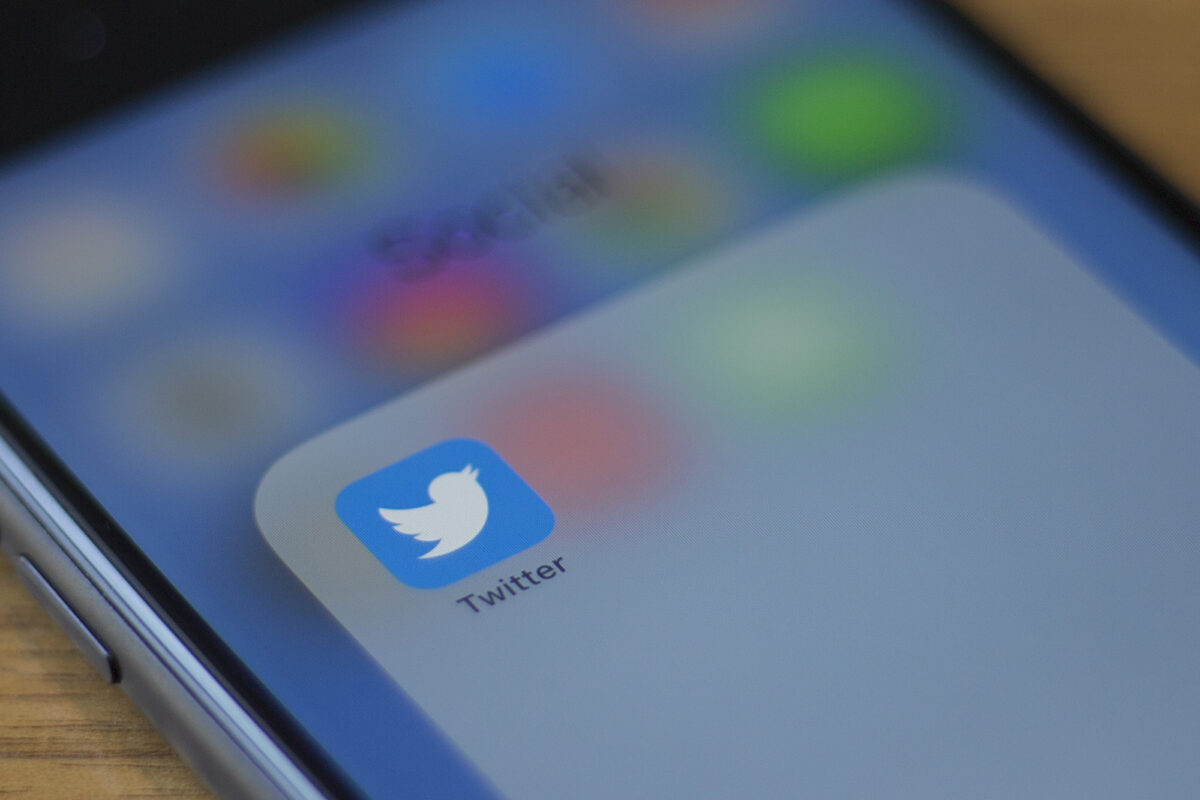 While Twitter began labeling Trump's tweets it found problematic earlier this year, it hasn't taken any action against any of Biden's, although some clearly contain misinformation.
Reactions to the new policy among conservatives were negative.
"Had Twitter been around on Election Night in 2000, it would've censored you if you noted that [George W.] Bush won in Florida (and in fact never trailed in the state at any point) despite multiple networks falsely calling the state for [Al] Gore," wrote The Federalist's Sean Davis.
Richard Grenell, a Trump campaign adviser who said he was locked out of his account for posting photos of ballots that were sent to people who he was told have been dead for years, wondered if Twitter would try to censor news about the nearly 50,000 incorrect mail-in ballots that were sent to voters in Ohio.
Trump wrote about the news of the incorrect ballots on Twitter, adding, "A Rigged Election!!!"
A CNN reporter quickly called for Twitter to censor the post, arguing it violated the new policies.
Others responded positively to Twitter's new rules.
Evelyn Douek, a lecturer on law at Harvard Law School, called them "really thoughtful policy changes to introduce friction & nudge people towards thoughtful amplification post-election."
Sen. Mark Warner (D-Va.), the ranking Democrat on the Senate Intelligence Committee, said he was pleased to see Twitter "making changes to tackle the spread of misinformation of Nov.'s election."
"With bold actions, we need to ensure strong accountability and transparency standards in the context of our nation's election," he said.