The auto show in Minneapolis is one of the largest trade shows in the country. The show announced a first-of-its-kind annual National Truck Summit that will take place Friday, March 6, prior to the opening of the annual Twin Cities Auto Show at the Minneapolis Convention Center.
Minnesota is one of the nation's leaders in truck and SUV sales. It is the gateway for light truck and SUV sales in the Upper Midwest.
Crossover, SUV's and light trucks clearly dominate US vehicle sales. In fact, because of the industry's direction, Ford is phasing out its sedan production.
Light truck retail sales in the US in 2019 increased to 12.2 million units, the highest on record. Ford alone sold near the million mark. The plans for the first-ever National Truck Summit include discussions about truck trends, technology and capability.
Ryan Nagode from Ram will be one of the keynote speakers at the March 6 Summit. He will appear as a panelist along with Jay Sackett from Toyota; Tim Stoehr, Ford North America Product Line Manager for trucks; and Matt Weiss from JATO Dynamics.
Nagode was named Chief Designer, Commercial/Performance/Interior Studies in January, 2017. He is responsible for developing a cohesive and consistent interior design language that is representative of the brand and its heritage.
Since first joining the company in 2003 as Product Designer, he has been involved with numerous vehicles and has held a series of positions of increasing responsibility.
Ram continues to gain market share while imparting the pickup market with a mix of power, style and luxurious interiors that have raised the bar of what people expect from a truck.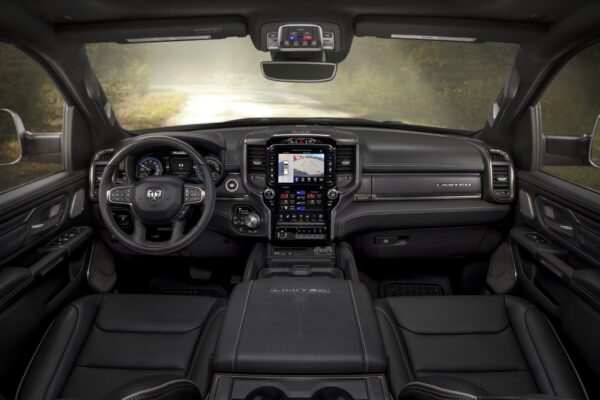 Minnesota residents buy a good number of trucks each year because of the construction and farming businesses in the state.
But Ram has broadened its scope by offering amenities and technology to make the truck more capable of being an everyday vehicle that can take the place of a utility vehicle or car.
Nagode has been a critical piece in the transformation of Ram interior. The plush interiors are the key element that helped Ram surpass the Chevrolet Silverado in sales for the first time in 2019.
Ram wasn't first with a true luxury pickup interior — that honor belongs to King Ranch Edition of the Ford F-Series pickup. Because of Nagode, look for Ram to challenge all major player in the luxury truck segment.
Matt Weiss from JATO Dynamics will be at the Summit to share information and lead a panel discussion. Topics include everything from the potential for Amazon to enter the vehicle market place to compete with companies like Tesla, creating new brands to sell light trucks to the public, impacting driverless vehicles while developing technology for light trucks, and the thriving electric vehicle market place.
Forbes Magazine reports that Amazon (and others) have invested 750 million dollars in a new startup electric vehicle company, Rivian, owned by founder and CEO RJ Scaringe. Rivian has already raised 3 Billion dollars with help from other automotive companies like Ford. Amazon has placed an order for 100,000 electrical vans for their 2024 fleet goal.
"The purpose of the event is to show the capabilities of today's trucks and show how future trends will continue to keep these relevant in the market," said Weiss.
"Having this event as a hotbed for truck sales is very fitting, and I look forward to being at this event prior to the auto show" he concluded.
Jay Sackett is an Executive Program Manager at the Toyota Technical Center. He has more than 25 years of experience with Toyota in several roles including Vehicle Performance Development.
The Summit will be presented in a fireside chat format featuring manufacturers and new truck products.
Durhl Caussey writes a car column read around the world. He may be reached at this paper or durhlcaussey@gmail.com.