ANKARA—Turkey's Justice Minister said on Monday he hoped the United States would review its suspension of visa services to Turkish citizens after the arrest of a U.S. consulate employee last week, saying the case was a matter for Turkey's judiciary.
The United States has condemned the charges against its Turkish employee as baseless and said on Sunday it was halting all non-immigrant visa services in Turkey while it reassessed Turkey's commitment to the security of its missions and staff.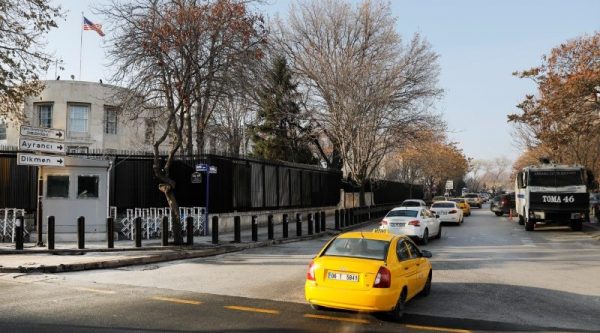 Within hours Turkey announced it was taking the same measures against U.S. citizens. The moves sent Turkish markets tumbling, with the lira falling 2.4 percent and the main share index falling as much as 4.7 percent.
"If this is an issue relating to security, then the necessary steps will be taken, but if it's an issue regarding the arrest of the consulate employee, then this is a decision the Turkish judiciary has given," Justice Minister Abdulhamit Gul told A Haber television.
"Trying a Turkish citizen for a crime committed in Turkey is our right. I hope the U.S. will revise its decision in this light."