AKCAKALE, Turkey—Turkish troops and their Syrian rebel allies attacked Kurdish militia in northeast Syria on Wednesday, pounding them with airstrikes and artillery before starting a cross-border ground operation.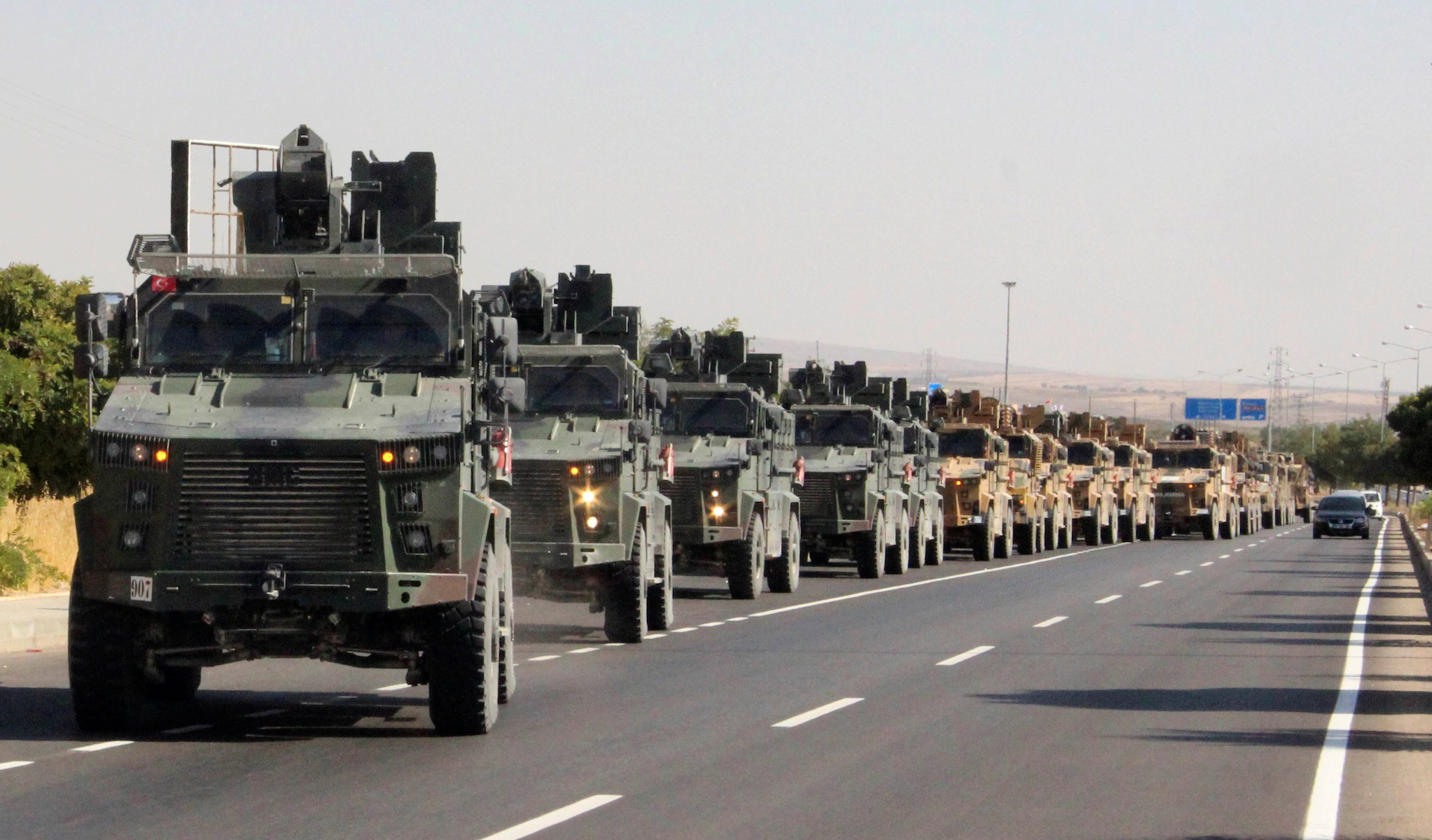 Turkish media reported troops entering Syria at four points, two of them close to the Syrian town of Tel Abyad and two close to Ras al Ain further east.
Thousands of people fled Ras al Ain toward Hasaka province, held by the Kurdish-led Syrian Democratic Forces (SDF). The SDF said that Turkish airstrikes have killed at least five civilians and three fighters from the SDF and wounded dozens of civilians.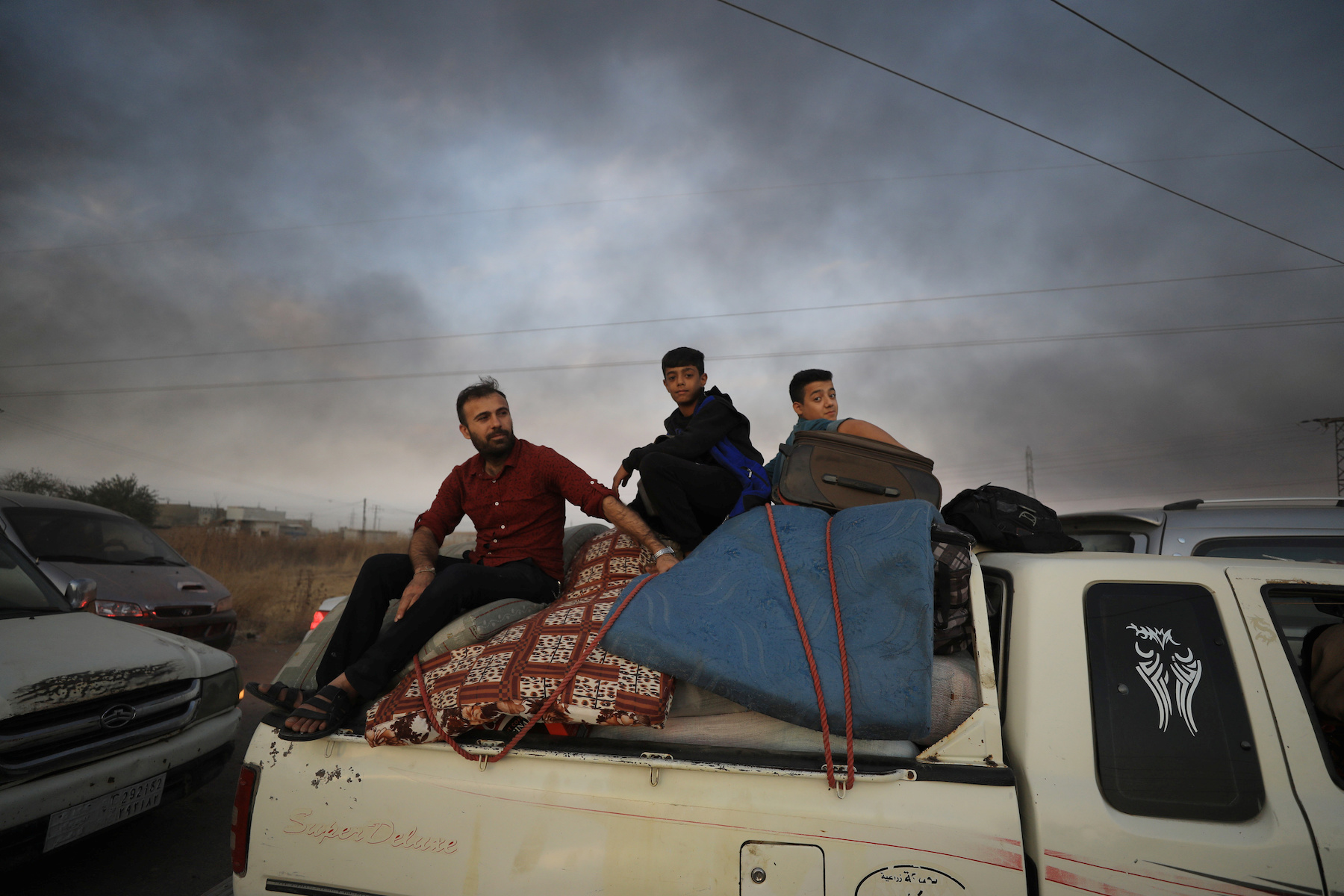 The assault began just two days after President Donald Trump pulled American troops out from northern Syria and handed over the responsibility of captured ISIS members to Turkey. Prior to the withdrawal, U.S. troops had been fighting alongside Kurdish-led forces against ISIS.
"The Turkish Armed Forces and the Syrian National Army have launched the land operation into the east of the Euphrates river as part of the Operation Peace Spring," the Turkish defense ministry tweeted after nightfall, following a day of pounding the area from the air.
'Operation Peace Spring'
The Operation Peace Spring offensive is aimed against Kurdish-led forces—the Kurdistan Worker's Party (PKK) and the People's Protection Unit (YPG)—and ISIS terrorists.
Turkish President Recep Tayyip Erdogan announced the operation on Wednesday on Twitter. He said the aim was to eliminate what he called a "terror corridor" on Turkey's southern border, and "to bring peace to the area."
The Turkish army has hit a total of 181 militant targets with airstrikes and howitzers since the start of the operation, the defense ministry said on Wednesday.
Trump said in a statement Wednesday: "This morning, Turkey, a NATO member, invaded Syria. The United States does not endorse this attack and has made it clear to Turkey that this operation is a bad idea.
"There are no American soldiers in the area. From the first day I entered the political arena, I made it clear that I did not want to fight these endless, senseless wars—especially those that don't benefit the United States."
Trump said he expected Turkey to protect civilians and religious minorities and prevent a humanitarian crisis.
"Turkey has committed to protecting civilians, protecting religious minorities, including Christians, and ensuring no humanitarian crisis takes place—and we will hold them to this commitment," Trump said. "In addition, Turkey is now responsible for ensuring all ISIS fighters being held captive remain in prison and that ISIS does not reconstitute in any way, shape, or form. We expect Turkey to abide by all of its commitments, and we continue to monitor the situation closely."
Explosions, Ground Attack
A Turkish security source told Reuters that "Operation Peace Spring" opened with airstrikes. Turkish howitzer fire then hit bases and ammunition depots of the Kurdish YPG militia. Turkey says the YPG, the main component of the U.S.-backed SDF, is a terrorist group linked to Kurdish insurgents that have fought in Turkey for years.
The artillery strikes, which also targeted YPG gun and sniper positions, were aimed at sites far from residential areas, the Turkish source said.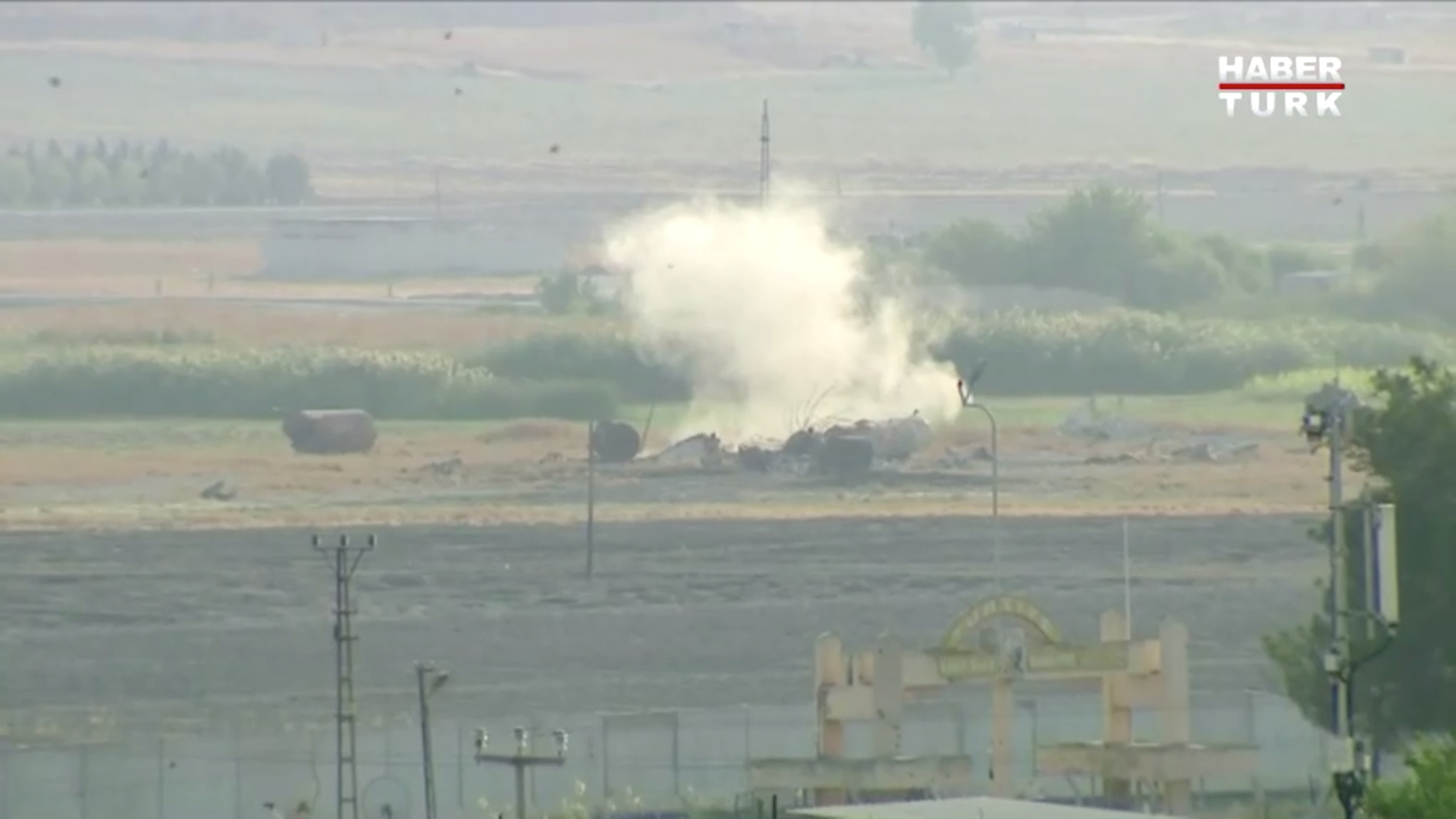 Reuters journalists at Akcakale on the Turkish side of the frontier watched as explosions struck Tel Abyad. After dark, the red flare of rockets could be seen fired across the border into Tel Abyad, and flames burned near the town. Explosions from Tel Abyad could be heard eight hours into the bombardment. A witness reached by telephone said civilians were fleeing en masse.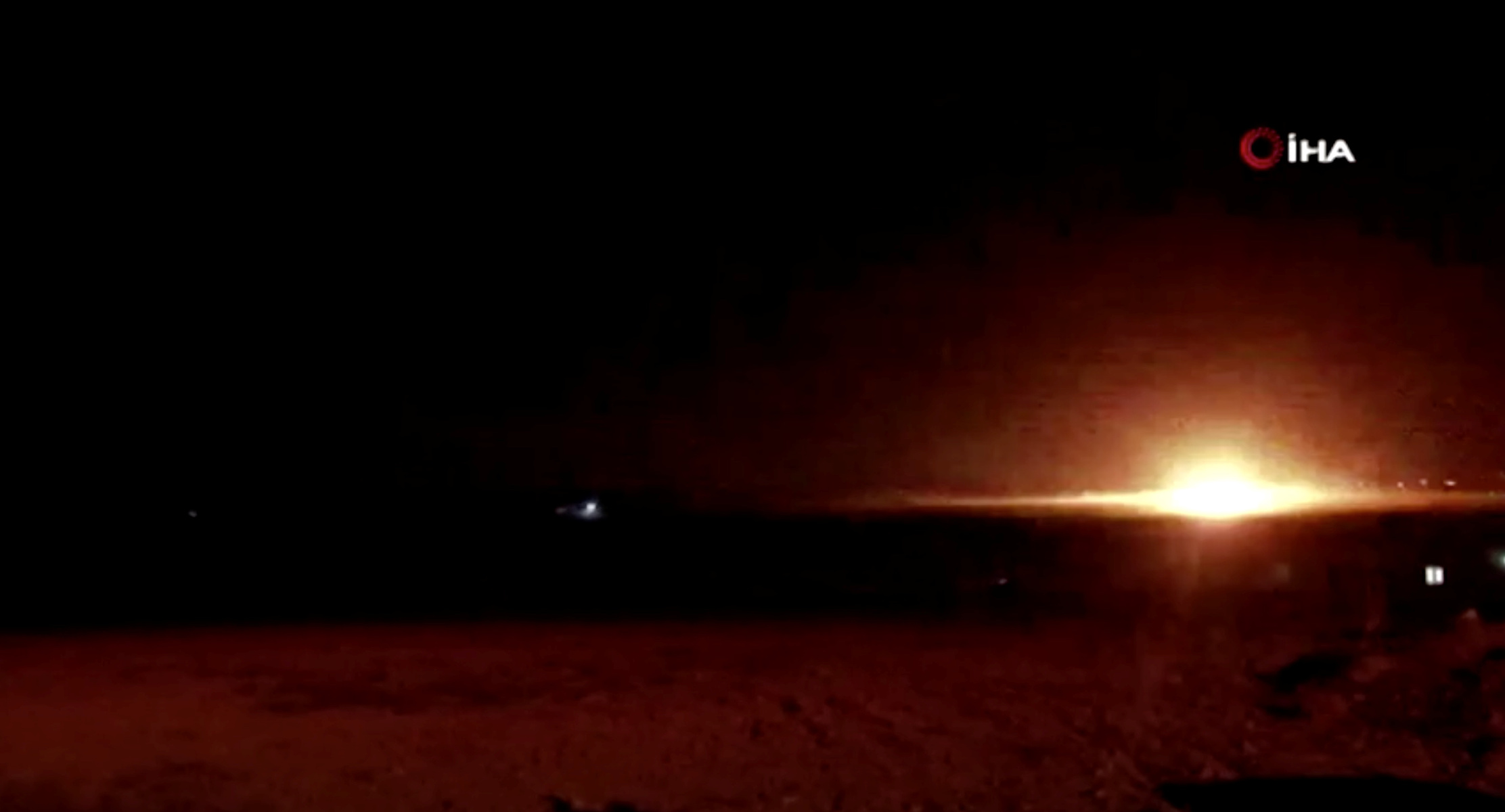 SDF fighters repelled a ground attack by Turkish troops in Tel Abyad, SDF spokesman Mustafa Bali said on Twitter.
Explosions also rocked the Syrian border town of Ras al Ain, according to a reporter for CNN Turk. The sound of warplanes could be heard above and smoke rose from buildings in the town, the CNN reporter said.
Turkish media said several mortar shells had landed on the Turkish side of the border but there were no casualties.
Russia, Assad's strongest foreign ally, has urged dialogue between Damascus and Syria's Kurds. Meanwhile, European and Arab countries have called on Turkey to halt.
Turkey told the United Nations Security Council in a letter seen by Reuters that its military operation would be "proportionate, measured and responsible." The 15-member body will meet on Thursday to discuss Syria at the request of the five European members, Britain, France, Germany, Belgium, and Poland.
Epoch Times staff contributed to this report.